Teach your kids patience and grab your FREE summer journal printables to get your kiddos ready to be an independent contributor, have fun, and be organization this summer!
The dictionary defines pa·tience/ˈpāSHəns/ noun as the capacity to accept or tolerate delay, trouble, or suffering without getting angry or upset.
synonyms: forbearance, tolerance, restraint, self-restraint, resignation, stoicism, fortitude, sufferance, endurance.
The bible defines patience as attributed to both God and man and is closely related to mercy and compassion.
Can you relate?
Waiting for the 2 year old to learn patience, "mom, mom, mom....mooomm!"
Wishing for just the right weather to get into the fields and then having a large enough crew to make it happen.
Watching our 4 year old learn how to ride a bike, "I just get so frustrated, mom!"
Waiting for the farm economy to turn around, please God let it turn around!
Watching the snow fall with wet and heavy flakes in late April.
Wanting my new baby Hearty Sol business to take-off like a bolt of lightning. (I'm the dreamer, my husbands the realist...but when I dream, it's never in a small way)
Waiting for the greenhouse produce - my sprouts are begging for warm soil.
Wondering when the chickens will start producing again
Waiting for someone to come do the loads of laundry...(mom, thanks for your help this week)... why does it never seem to end? Can we just get rid of all the clothes? You can tell who does the brunt of the laundry around here. (The lady with 2 items of clothing on her pile)
Mud...will it ever end?
Watching our baby lambs get stronger.
Wondering why the cows couldn't get out on a dry-lawn day
(Oh and I swear this just happened. I sit down in my chair by my computer for a second. Just because I decided to sit down to write this blog post, the baby spilled her milk. 4 raw eggs crashed to the floor on the way to the fridge. And someone has asked me to get the snow gear out and assemble it onto their body. Again. We just wore sandals yesterday! It's life. All normal occurrences. And I know someone has it worse than I do. Sigh, breathe, sit back down, repeat- you know it's a good time when your watch tells you to "breathe")
Patience can make us so weary...
Especially when the load is heavy and I pray for patience every day. When I see another weary person, I pray for their patience too.
The agricultural industry is bleak these days and folks around here are suffering great loss, personally and financially. But what's our perspective?
Life could always be worse and we have so many things to be grateful for.
Perspective
The baby, she's 2 and is still learning patience, as am I. But she is the best little cuddler and I will savor that.
There is good and bad in every season. Nice we get to see all 4 changing seasons. Might we soon be complaining about the heat and bugs?
Things come to those who work hard and are steadfast in learning a new skill. Best to learn this when you are 4.
God is good and it's hard to know the reasons why we are seeing such troubled times, I pray for understanding.
Snow in April gave us one more opportunity to see the excitement on our kids' faces when they see snow. I wonder how it is that we lose that excitement as we get older?
Steady as she goes when it comes to my new little business. Baby steps allow me to grow and learn so so so many new things! The learning is the best part!
The soil will be warm soon enough and I will have lots of room to grow produce to feed ours and many other families! Many do not have this opportunity.
The chickens like vacations too!
Glad to have clothes to wash and stinky little toes to dirty the socks.
Mud will dry and mud will return. Our soil needs precipitation- not sure when any of us had any control over that, anyway.
Blessed to learn the process of being a shepard to our lambs.
Our cows are our business. Glad to still be in this business.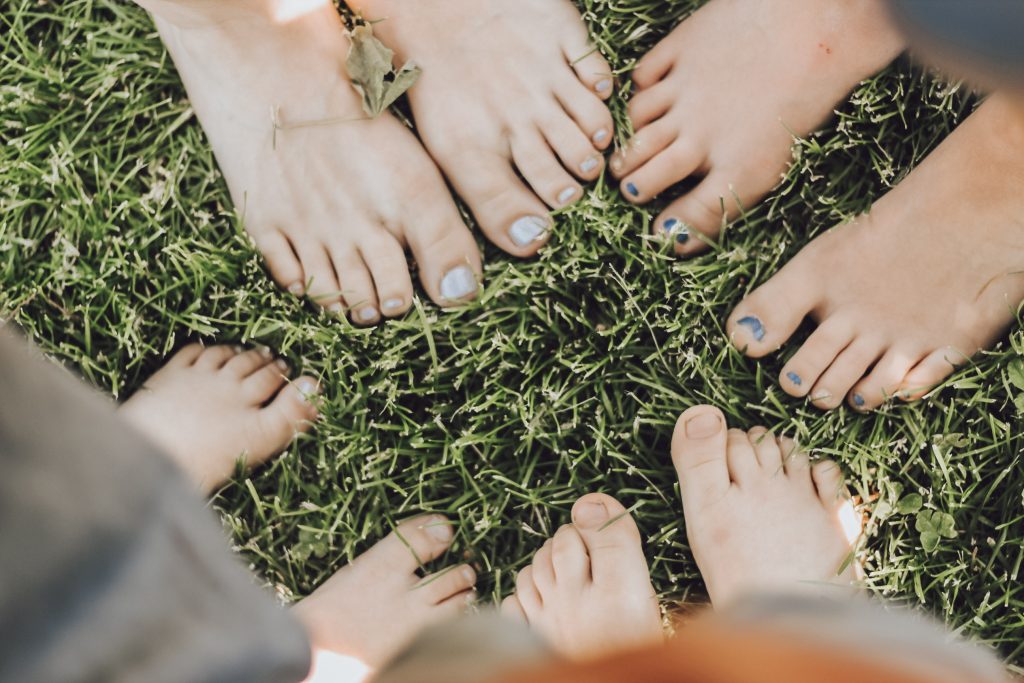 I remind myself that everyone is going through some sort of battle, so we must be kind...
Especially in the agriculture business.
We are hearty people, though.
A comedian (from the south) says, "it could be -25 degrees up here in Minnesota. Ya'll are bundled up tighter than a burrito. And there'd be 36" of snow on the ground, and ya'll would say, 'well at least the sun is shining!' The sun is shining? Ya'll some seriously happy, hearty people, up here!"
There is always someone suffering more than us. We do the best with what we have, hold our heads high and know that sometimes all we can do is pray.
Hard times make the good times better. We make it through the storm, stronger and more durable- but this storm is lasting too long.
This week was a practice in patience and I think of it as just that: a practice.
We don't come into this world knowing how to cope with being patient. We are taught and we have to learn, and there's a pretty big learning curve with this one.
I joke that our school of patience is like the check-out line at Walmart.
I'm a firm believer in spending more time doing something about a situation, rather than complaining! Complaining is a waste of time and no one cares about my excuses. So I work harder, push through and try to make a difference for someone else.
I love reading "Bits and Pieces of Amish Life...By the farmer's wife" (Mrs. Betty Gingerich) in our local newspaper. I think...well she's doing all the same things I'm doing each day, except with no electricity. There's got to be a way!
Waiting for business to take off is another game of patience. I keep telling myself, something's got to give, something HAS GOT TO GIVE. The Lord knows and will provide, but I pray for a glimpse of light at the end of the almost decade endeavor- and feeling weary.
This week I've been working on lots of prep for our farmers market. Working on business and local marketing and building a few galvanized tub racks for the local antique shop. Creating fun little wooden toys, leathered jewelry from our beautiful buck-skin leather, preparing for produce, tilling the gardens and stocking the Corn Bag inventories.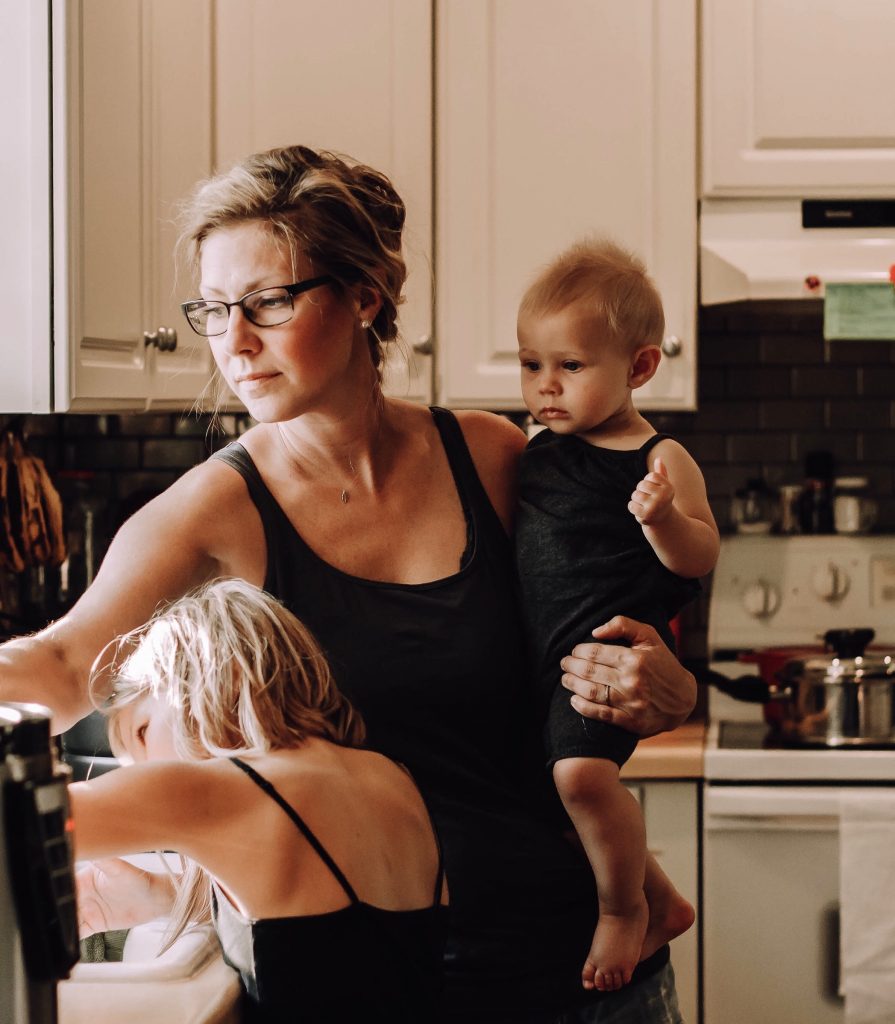 Summer will present a new level of patience.
We have to share our time between productivity and fun. The kids have gotten pretty good at knowing we work hard, then we can play hard. This seems to make things go a whole lot smoother. They are my team and I am theirs.
They also know what it's like to drop everything we are doing to help out. Jump in the car and run after a guy in the field, be the transfer between farms, or run to some far-off farm supply shop.
Anyone else for some positivity? Sheesh, I know!
Having the kiddos home from school we start looking forward to spending our days outside. Mowing lawn, gardening, stopping by a local park on our way to or from a farm part run for 10 minutes, prepping produce for farmers market, working with our new sheep, making sandwiches for the kids' Wednesday's Sandwich Shop and celebrating it all with ice cream at the end of the day!
Summer Journals
We tend to keep things pretty simple and flexible around here in the summer.
By design, the kids are not over-involved in scheduled activities. We generally plan day by day, and sometimes we don't plan anything at all. Sometimes those unplanned days turn out to be the best days, ever! When the school year schedule is rigorous, it's nice to feel a bit less rushed.
The kids are working on creating their journal books for the summer. These things are going to be great! The best part is once they are all assembled they will be able to be more independent. Sharing the control when it comes to family contributions and fun is important. This will keep them busy, help them understand the family's timeline. Giving them something to work on and look forward to, when they're bored. These journals will eliminate my temptation to remind them of their duties each day. Hopefully saving on my sanity and level of needed patience.
So what's in these journals, you may ask?
*Monthly calendars for the things that happen on a weekly basis. June-August...and heck, maybe they'll decide to add more months later on. Sandwich Shop Day, Farmers Market Prep days, Recycling day etc.
*A list of their own personal contributions
*Extra jobs that they can apply for to earn more money around our farm. (And yes, their is an application and an interview 😉 )
*Books they want to check out from the library
*Movies they want to watch
*Their favorite summertime memories
*A summer bucket list. Trying a new food, a bike ride around the lake, finding a new skill that they're good at, stay up late to catch fire flies, stopping by a new park, going swimming, bon fire, outdoor movie night with the neighbors etc.
The kids asked for a bit of help designing a few pages for their journals. They wanted to leave some space to color on each of the months. These sheets are sized for both notebooks or a smaller journals.
You can add so much more. The options are endless.
*Add maps to where you'll be traveling this summer
*Favorite photos of your stops
*Writing essays of the books they've read
*Throw in a few math problems to help with that summer slide
*Drawings
*For the potty training ones, let them draw a new picture every time they make it to the bathroom in time.
What else would you add to the summer journal?
Comment below!
Bonus!
Oh and I didn't forget about you, parents! There's a simple job application perfect for even the youngest family applicant. I also have been asked about the invoices we use- so I threw those in for you too! We use these in case someone forgets to complete a contribution. 😉
Keep this simple, have the kids do most of the work with their own journal. You've got enough to do;). Use the paper left over in their spiral notebook and markers from school. It really doesn't take much other than some crayons, your printer and some left over paper:)
Being patient is a burden many carry. Be kind and remember. If you feel like you're having a bad day, the best way to turn it around, is to do something kind for someone else.
Open a door, slow down to talk to your neighbor, wave at that farmer in the tractor on the road (he wishes he could go faster too). A smile and a hello might be just what someone else might need today.