Join our flower subscription and enjoy fresh, seasonal flowers from our farm based in southeastern Minnesota!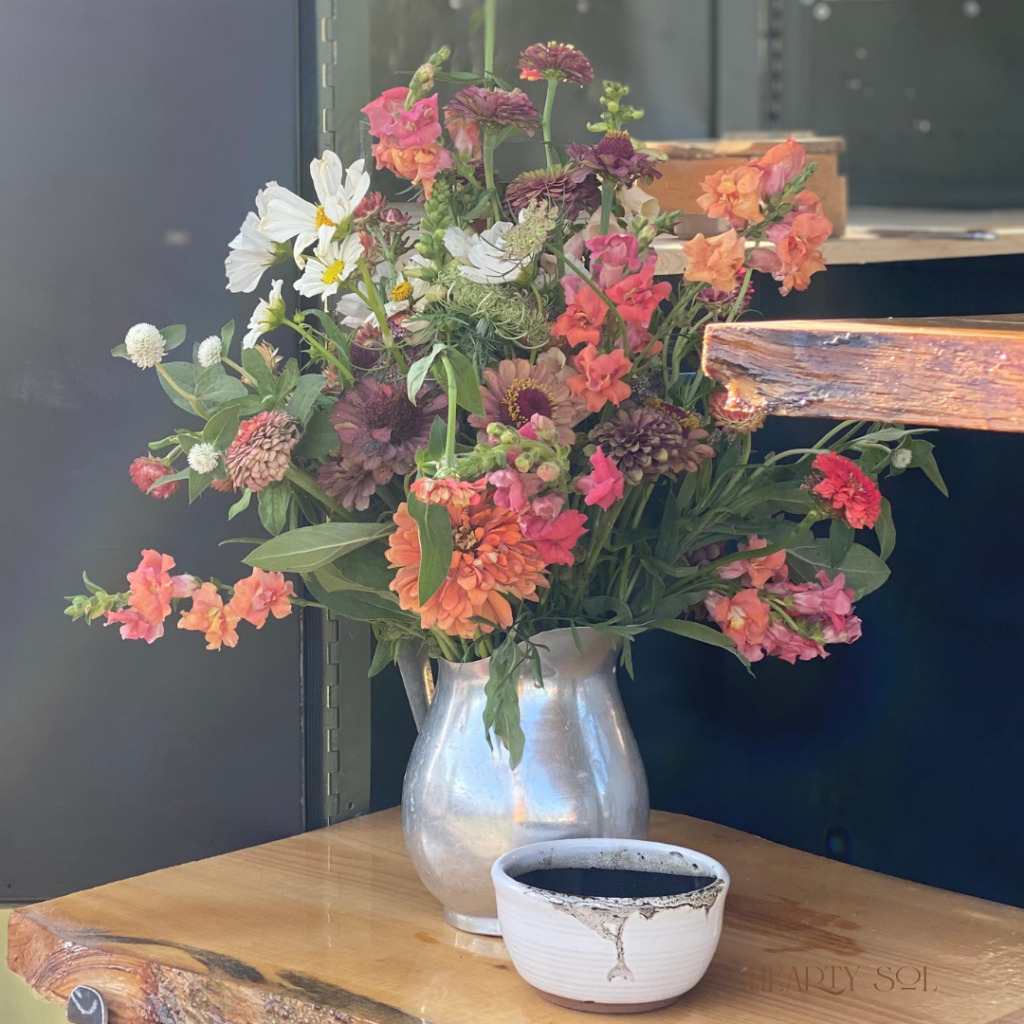 Enjoy Fresh, Locally Grown Flowers!
We take pride in the multitude of flowers we grow and we want to share the beauty with you! Each and every flower that you will receive has been grown up and fostered right here on our farm in southeastern Minnesota (Lewiston, MN) by our kids and myself.
Whether you are looking for fresh seasonal decor in your home, a fellow gardener who doesn't choose to cut their own blooms, or anywhere in between our flower subscription is here for you! There's nothing like the aroma and look of flowers to brighten up your home and your day! These flowers are also make a gorgeous gift!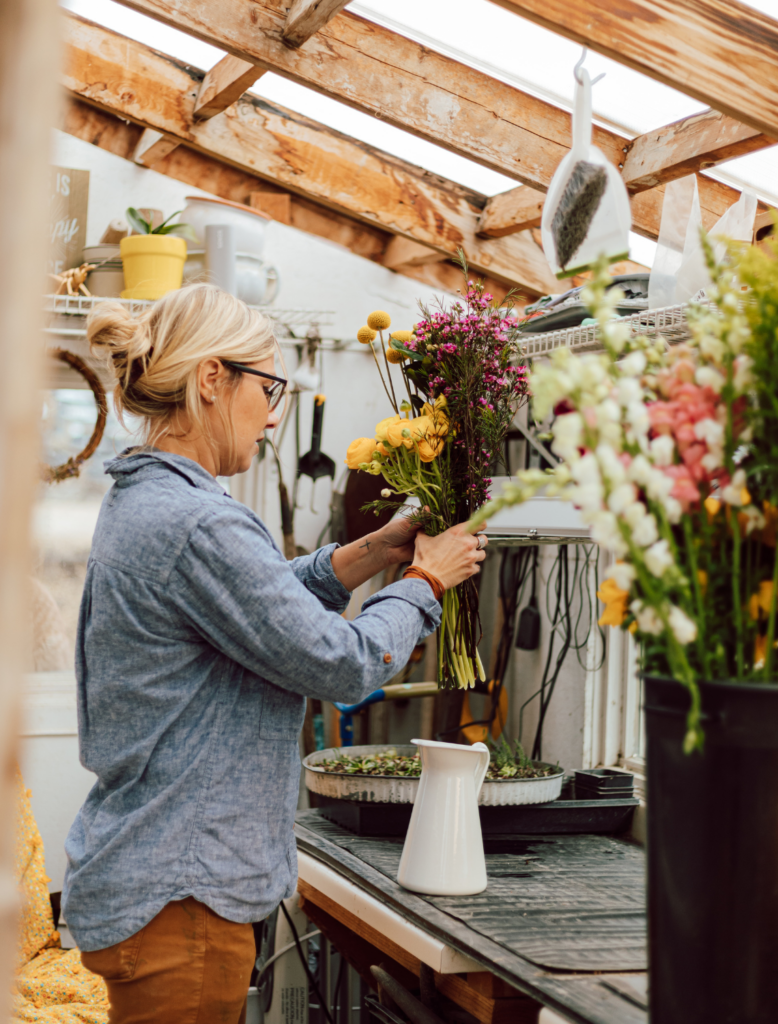 This Post May Contain Affiliate Links. Please Read Our Disclosure Policy.
What to expect in your HeartySol Flower Subscription
Flowers
May: As a Minnesotan you know just how unpredictable our weather can be. Typically tulips will be ready around Mother's Day, and the peonies and lilies there after, but not guaranteed.
June and July: In the summer months you will receive our cut flowers: Zinnias, cosmos, sunflowers, snapdragons, dahlias, red spike amaranth, celosia, eucalyptus, lisianthus and so much more!
Subscription Details
Half Season Subscription (Price: $80): You will receive a total of 3 bouquets – one every other week for 6 weeks.
Full Season Subscription (Price: $130): You will receive a total of 6 bouquets – one every week for 6 weeks.
Subscription Starts: End of May – Beginning of June
Pick – Up: Bouquets will be made and ready on Tuesdays. They can either be picked up here at our farm on Tuesdays or Picked up at the Lewiston area Farmers Market on Wednesday nights from 5-8pm.
Payment: in Full is due when ordering your flower subscription: https://heartysol.shop/products/flower-subscription. Local checks can be made to Hearty Sol or you can Venmo @Emily-Tweten
Contact Information: Call: 507-458-7050 or Email: [email protected]
Looking for Wedding Flowers?
Check out HeartySol Wedding Flowers and consider ordering more of our gorgeous, seasonal flowers based right here in Minnesota for your special day!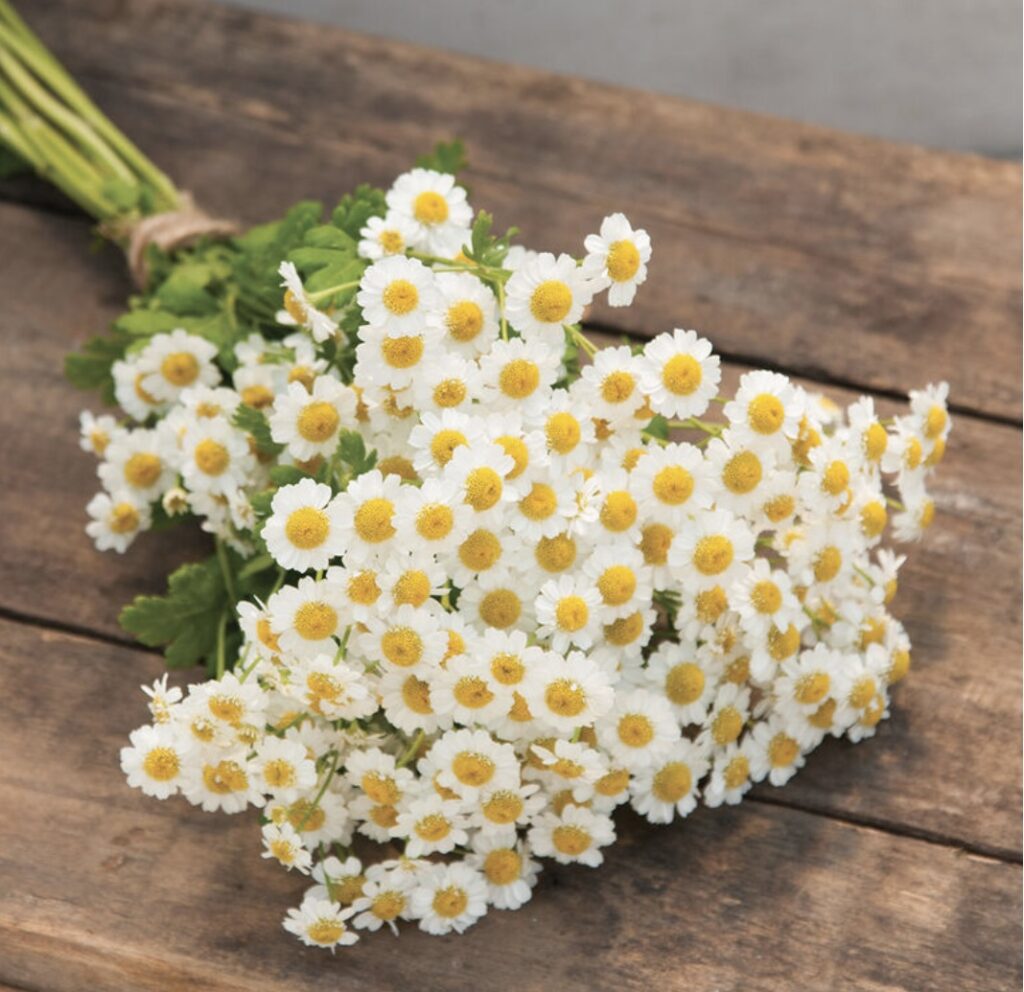 Sign up for the HeartySol Flower Subscription!
Or use this link: https://heartysol.shop/products/flower-subscription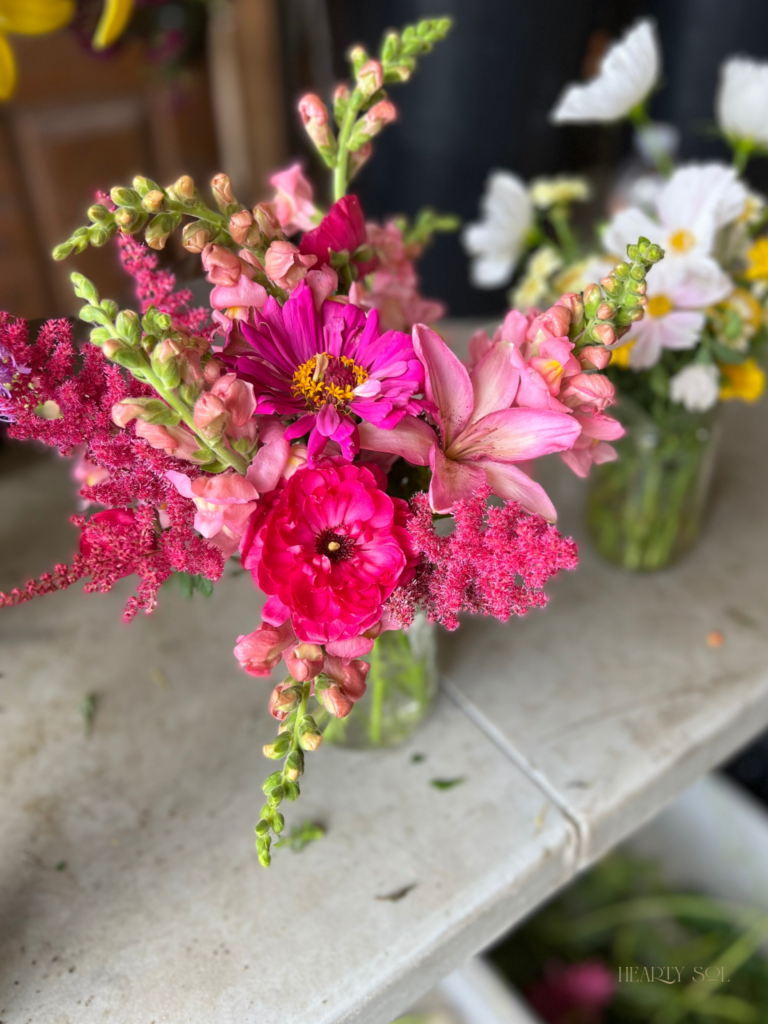 What our Customers are saying:
Our Locally Grown and Locally Supported Cut Flower Farm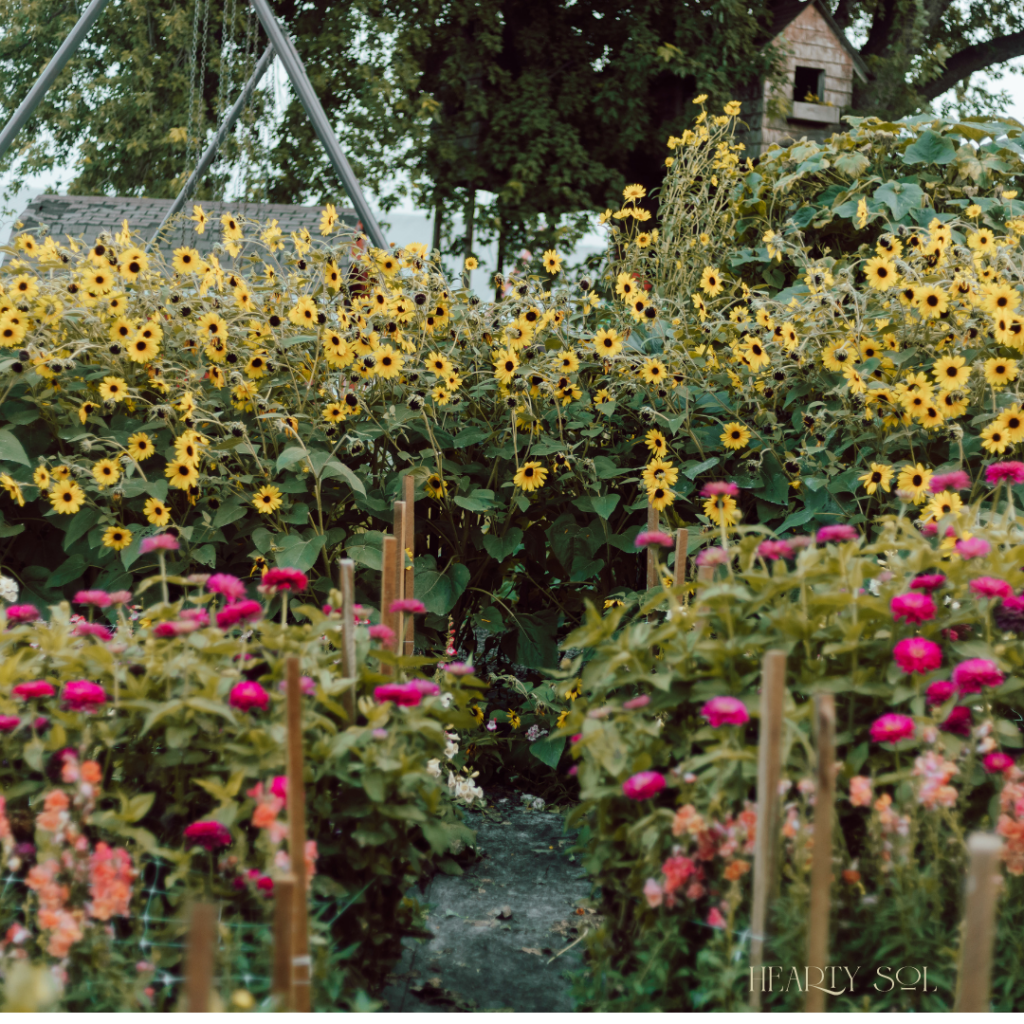 How can I make my flower last the longest?
Here's my guide on keeping your subscription bouquet the freshest possible. So your flowers from us will last you not days, but weeks!
Check out our blog and the rest of our website!