A local Minnesota flower farm bouquet subscription, brings you seasonal blooms throughout natures growing season.
Enjoy either a full or half of a season subscription to keep for your self or gift to someone special!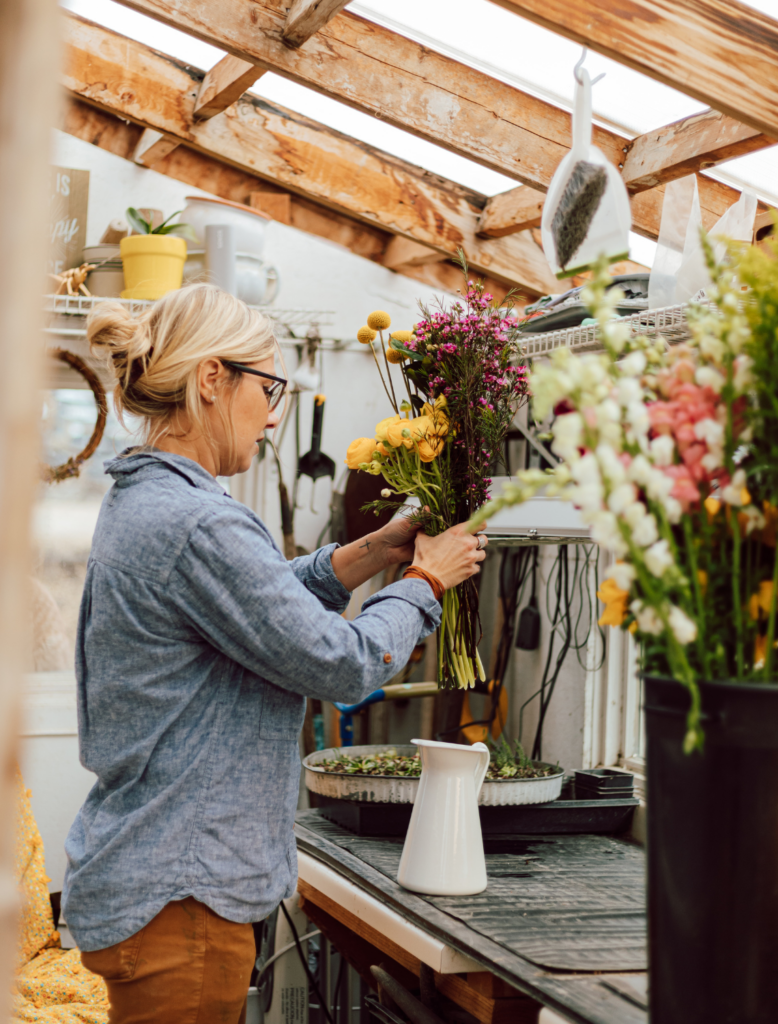 A flower does not think of competing to the flower next to it. It just blooms- zen shin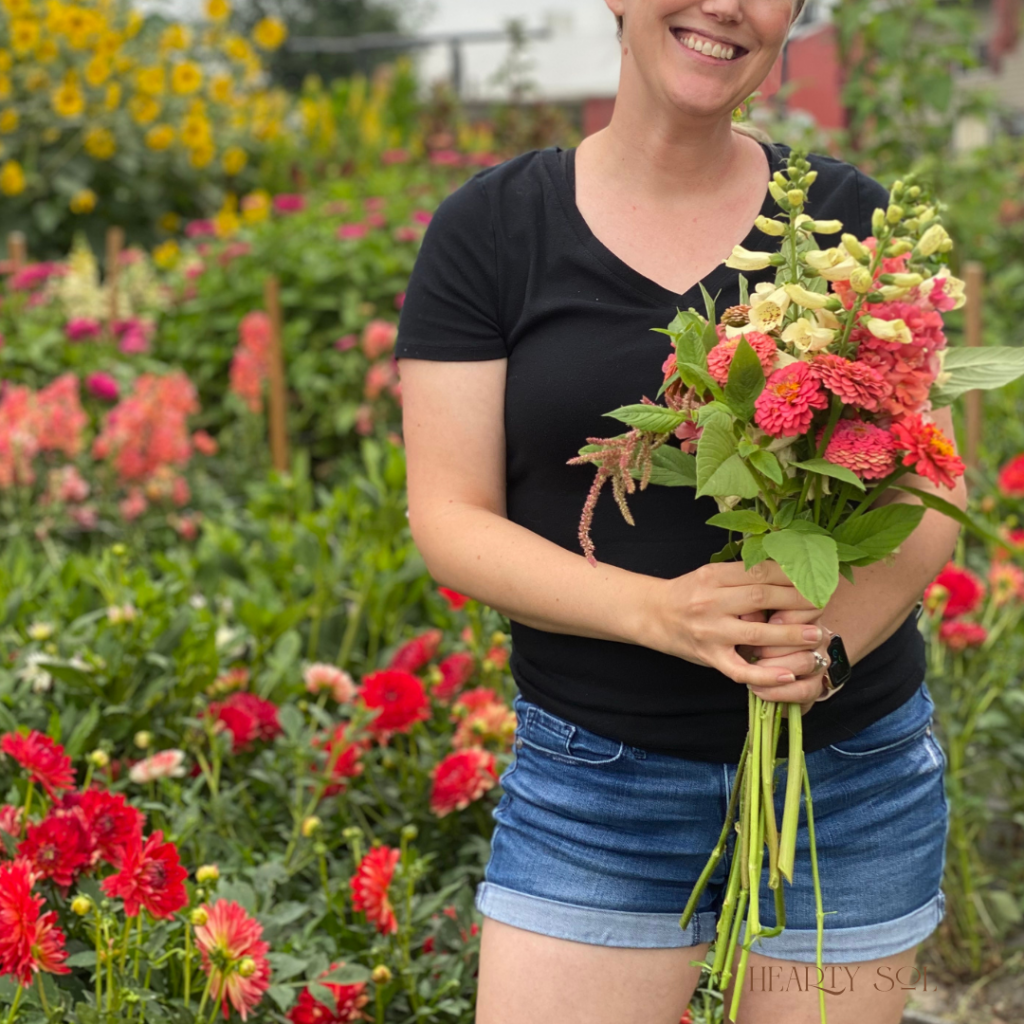 Locally Grown Cut Flowers
Each and every flower that you will receive has been grown up and fostered right here on our farm in SE Minnesota by our kids and myself.
Brighten your days with six or three incredible bouquets of spring and summer favorites. We've upgraded our subscriptions and will now include more stems and the queen of cut flowers, peonies!!  Your gift to yourself or someone special will include: a bouquet of specialty tulips, peonies, lilies, (our spring flowers bloom based on the weather.)
As a Minnesotan you know just how unpredictable our weather can be. Typically tulips will be ready around Mother's Day, and the peonies and lilies there after, but not guaranteed.
Into June and July you'll find our cut flowers: Zinnias, cosmos, sunflowers, snapdragons, dahlias, red spike amaranth, celosia, eucalyptus, lisianthus and so much more!
How can I make my flower last the longest?
Here's my guide on keeping your subscription bouquet the freshest possible. So your flowers from us will last you not days, but weeks!
Minnesota Grown Flower Farm
To pay online, continue on to the Hearty Sol Marketplace Online Shop, here.
Our Locally Grown and Locally Supported Cut Flower Farm
Our Cut Flower Gardens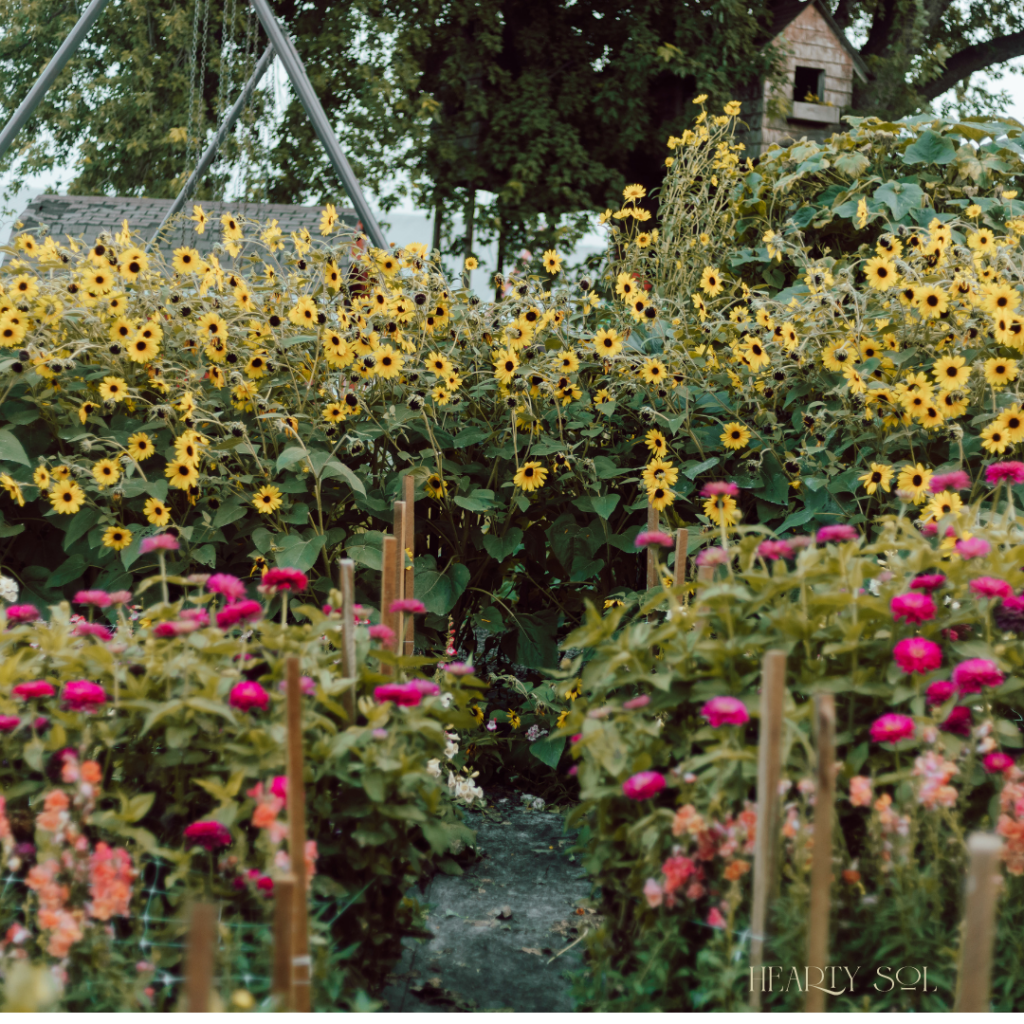 What our past customers are saying:
"We have loved having these fresh flowers every week! Sometimes we keep them for ourselves and sometimes we split the bouquet up to give to our neighbor."

Hearty Sol Flower Subscriber
"I have a great landscape flowers and tulips of my own, but I just can't stand to cut them to bring them in to my kitchen table. I love having the options of having fresh, seasonal flowers with this subscription!"

Hearty Sol Flower Subscriber
"Her flowers are so unique and beautiful, I probably ask too many questions about what kind is what etc, but Emily always takes the time to explain to me. Honestly that's part of the experience I love most is the interaction with the farmer, herself!"

Hearty Sol Flower Subscriber
"I love supporting this small business and family farm. The kids bring the flowers right to my car. I love seeing their smiling faces every week when I stop by for my bouquet."

Hearty Sol Flower Subscriber
"We own a own small business in town, and love having fresh flowers at our front desk for our staff and customers to enjoy through out the summer!"

Hearty Sol Flower Subscriber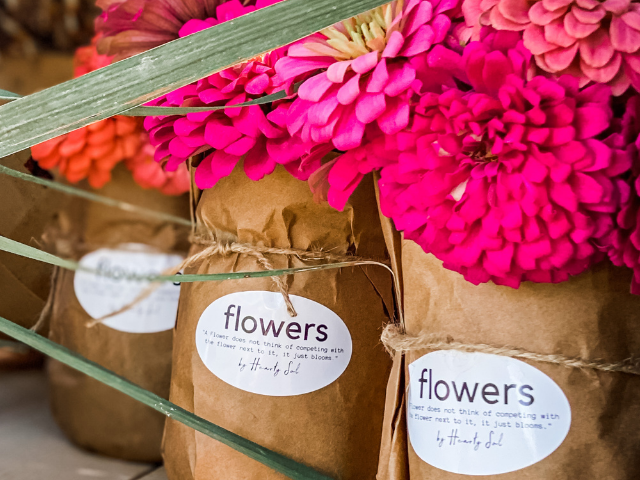 Where to Shop our Locally Grown Flower Subscription: