Meet Emily, the voice, writer, and photographer behind the Blog Hearty Sol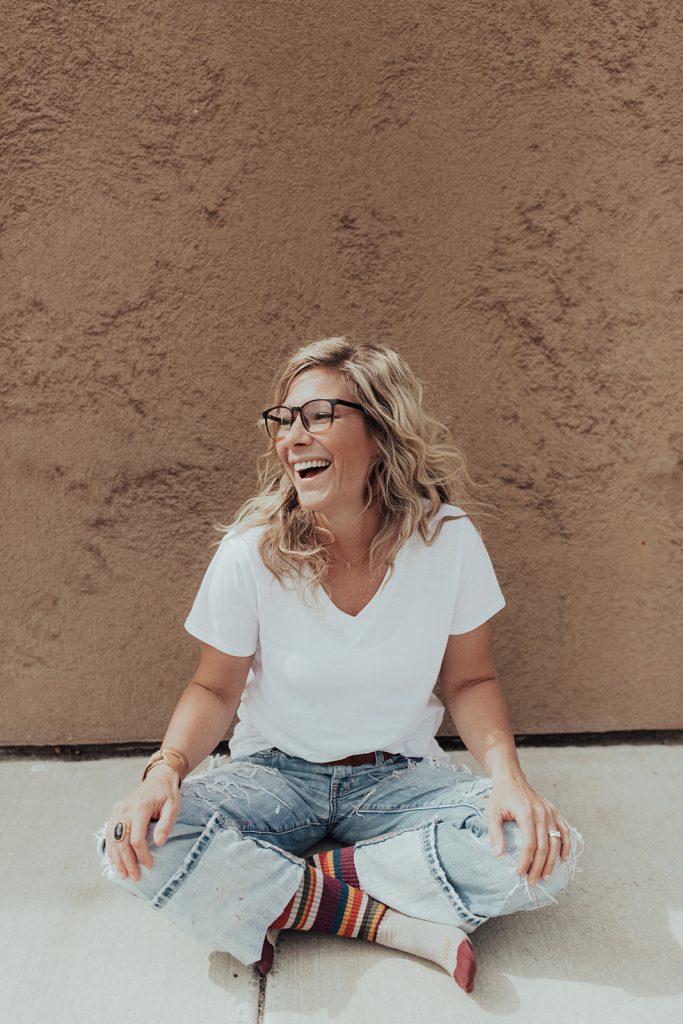 Hey I'm Emily!
First of all, it's a crazy world out there, people and I have no idea where any of our social platforms are headed, but I can tell you this. As long as internet and computers are a thing I will be right here sharing hearty style recipes, our family farm story and our handmade home. The only guarantee that you won't miss out on these videos and blog posts is by joining our email list. (I'll also send you a free digital copy of my Field Meal Recipe Book!)
What you will find here on the blog
Welcome to Hearty Sol where, we will share some of our farms legacy, projects, recipes and DIY ideas and we hope to hear from you as we travel this road! Join us on our journey to find purpose, balance and joy in this simple everyday life! Tour our family dairy farm here!
Our dairy farming story started long before I was born.
I come from 5 generations of farmers. Our original dairy farm, which is not where we live now, was started by my Great Grandma Sophie! She was a hard working woman who wanted a dairy farm, convinced her husband to let her buy one.
As they grew older, they moved into town, and my Grandpa Herb and Grandma Katie took over. They raised up 9 hard working kids, there, on the farm. They grew older and moved to town.
My dad was the only one who wanted to farm. I was 1 years old when we moved to out to our family Dairy Farm. My 2 siblings and I grew up there. As kids we helped with milking, baling hay, chores and fed baby calves.
The farm kids head to college and see the world
My husband and I met in high school (he was a year ahead of me). We both attended colleges in Wisconsin. He for 6 years and me for 4. I studied in Barcelona, Spain, which really sparked my passion for traveling/ adventuring! He studied all kinds of Agricultural Business/ Animal Science and Welding.
The farm cycle continues
We married and had 2 kids. We moved to our current dairy farm in 2012 and have been dairy farming along with my parents since then.
I left my corporate event and hospitality producer position after 12 years to be able to bring our whole family here to the farm, vs. having the kids grow up at an in-town daycare. Then we had 2 more kids!
Farming is simply in our blood
We are blessed to get to work and see my parents nearly every single day. Our kids are so lucky to work hand in hand with grandma and grandpa.
The Hearty Sol Blog
In early 2018, I started this blog after wanting to have an outlet to share recipes, DIY projects and our farm family story! I love sewing, working with leather and wood, creating simple hearty recipes, fun projects and keeping up with our menagerie of children, gardens and animals around here.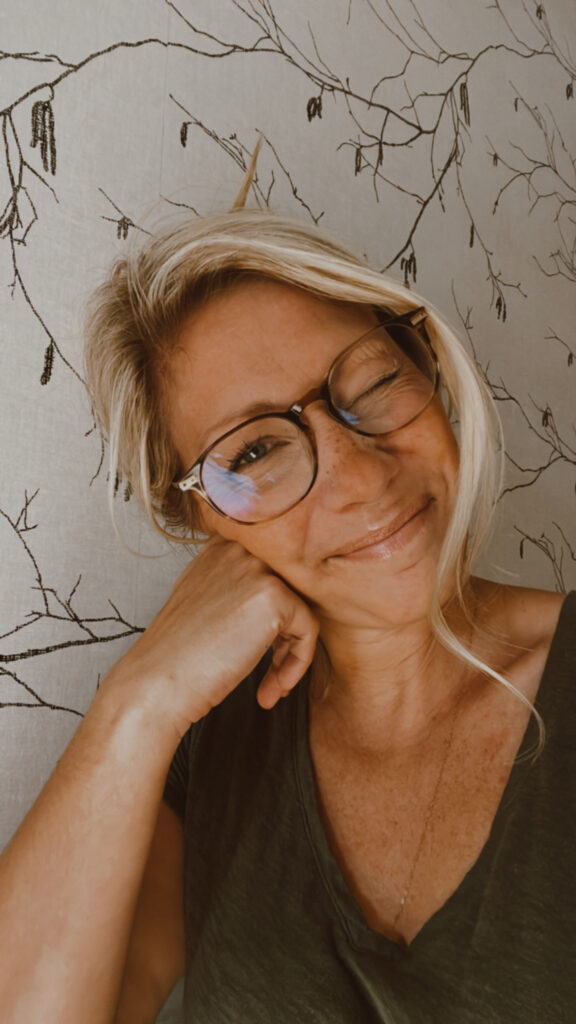 The Cut Flower Farm
Growing up milking cows, feeding calves and helping with the field work, I never thought someday I'd leave the world of grey cubicles to create my very own farm of flowers while assisting with our family's dairy farm and raising up our four kids.
Gardening and growing things started with large vegetable fields years ago. I would prepare massive beds in order to grow food to take to our local farmers markets. I started growing lettuces in hydroponic tubes in my greenhouse to fill the need of having fresh veggies in our local senior living facilities.
In 2018, I started transitioning one of our veggie beds into flowers, just for fun. I started with a trial of flowers and began to understand what worked well with our soil and environmental zone.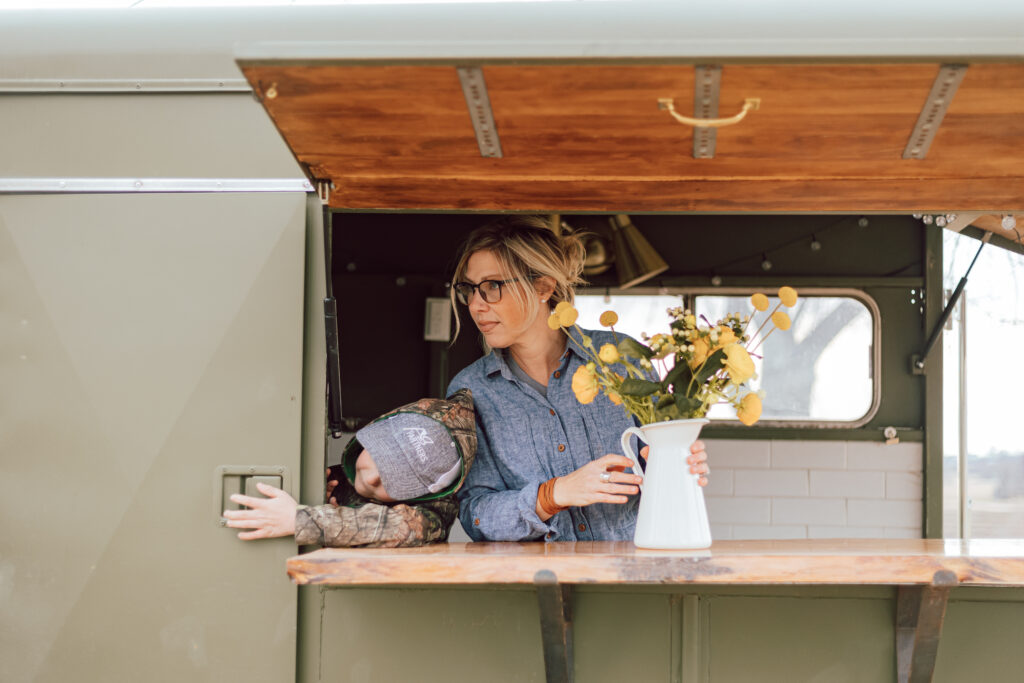 During the past 14 years I have also contract oral reactive syndrome. After extensive tests, it's been determined that I am allergic to any fresh fruit or vegetable that has been pollinated by birch pollen. This includes but is not limited to: (Stone fruit) cherries, peaches, apples, plums, peas, green beans, zucchini, cucumber… and the list continues to grow every year. I know what you're thinking, 'fun', right?
All of these fruits/ veggies affect me when ingested (blistering, closing of the throat, anaphylaxis), but now I have also become super sensitive to the plants that they grow on, too. With things like zucchini, cucumber, tomato etc, I have to be completely covered when handling them, pulling weeds, pruning and tying them up. If not, I will be met with instant hives and shortness of breath.
I still continue to carefully plant a small vegetable garden for our family, close friends and our employees here on the farm. Our hydroponic lettuce is still one of my favorite things to grow. I can eat it right out of the tube! This disorder has seriously taken the wind out of my sail when it comes to growing food.
Needing to still be in the dirt and grow things, I turned to flowers. So far, I have had very few negative interactions with flowers. If I find one, I simply remove them from next years growing list.
I buried myself in flower education. I put in drip irrigation systems, learned about landscape fabric as weed barrier, soil health, ph factors, amending with natural fertilizers, vermiculture, soil blocking, seed saving, storage, coolers etc. Flowers had me hooked and I couldn't look back anymore.
We focus on rebuilding our soil, putting nutrients back into the earth, allowing the natural order of plants and bugs to thrive in our gardens. Planting flower and plant varieties that support and attract butterflies and feed our bees.
Varieties that we are growing include zinnias, lisianthus, sweet peas, eucalyptus, snapdragons, dahlias, cosmos, phlox, peonies, sunflowers, amaranth, and celosia.
I love inviting our flower subscribers and friends over to the farm to participate in our flower arranging and wreath making classes.
Once our May-October cut flower season is finished, we close up the gardens and ramp up our Winter Shop. Making fresh balsam garland, wreaths, swags, winter bouquets, potpourri and our pre-cut Christmas Trees.
Where can we buy your flowers?
You can find our flowers at the Lewiston Area Farmers Market on Wednesdays from 5-8pm and the Rochester Farmers Market during the summer months. We also have the Hearty Hopper out in between times on the farm for local shopping and pickup. Watch the entire renovation of our famous two-stall horse trailer, here.
Our Winter Shop -here at the farm is open from the beginning of November until Christmas, too.
If you decide you'd like to become a flower subscriber and receive our flowers automatically all season long, you can check our our Hearty Sol Flower Subscription.
We also provide our local flowers for sustainably-focused events and weddings.
​Sign-up and stay in the know!
We sincerely hope you subscribe for our farm updates as well head over to our YouTube Channel, Facebook and Instagram for the most up-to-date information!
Our family is honored that you have chosen to follow along here at Hearty Sol!
I share creative content, focusing on living simply on purpose. Including recipes, inspiring projects, creative parenting, and a handmade home.
"I am an active follower. My kids and I learned how to sew thanks to the Hearty Sol, Simply Sewing Video Series. I'm so inspired by her classic design, sewing tutorials, parenting advice and watching their life on the farm!" – blog subscriber
Brands that may be interested in working with Emily click here.
We share new videos and posts, documenting all our projects and lifestyle, right here on the blog and our YouTube Channel, too!
Brand New to the Hearty Sol Blog? Find some of the most popular content right here: