Locally grown and raised right here on our farm, in SE Minnesota!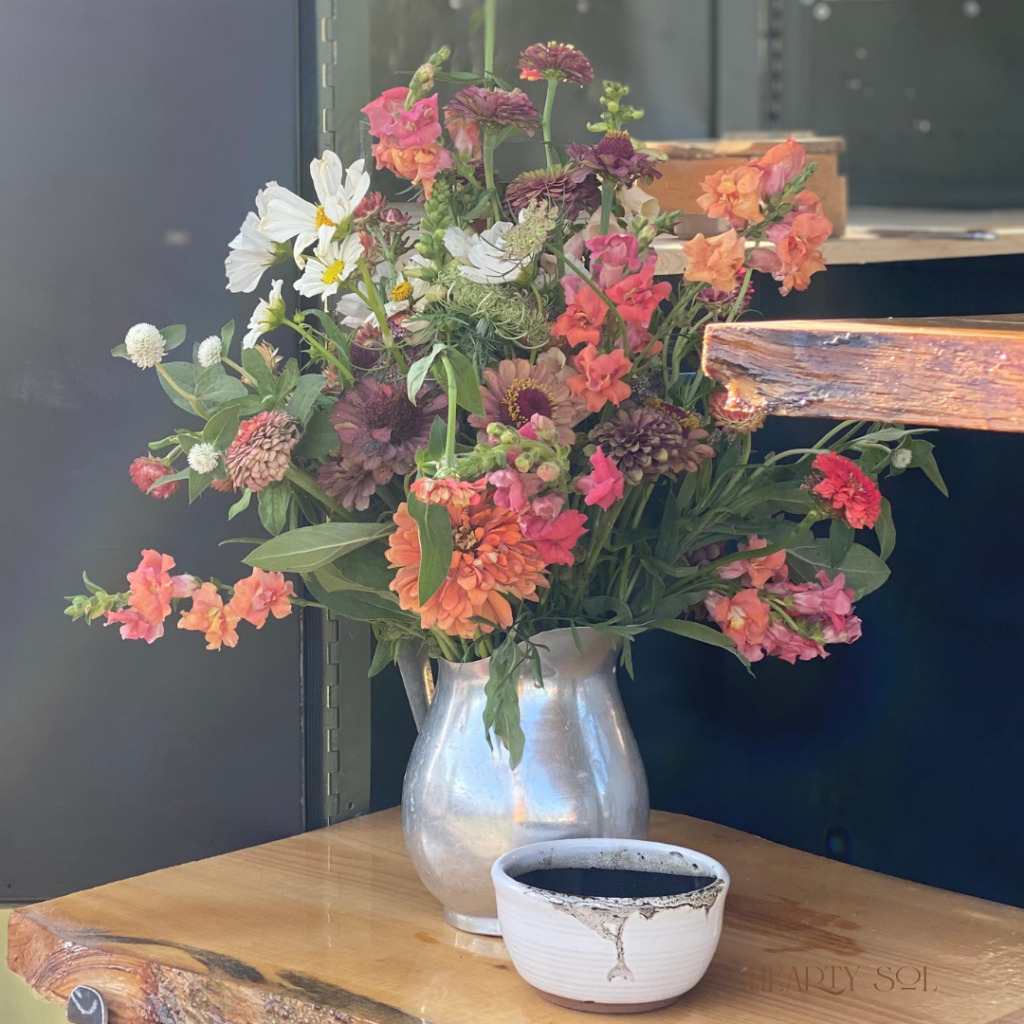 Why You'll Love Our Local Flowers
You are supporting our small, sustainably grown Cut Flower Family Farm!
Comfort in knowing that these flowers are grown sustainably and according to natures schedule.
Enjoy the unique varieties of flowers that we add to our gardens each year. The color, textures and blooms are just as distinctive as you are.
Floral Wedding Buckets
Our blooms are available at the end of June through early October. Please do not order unless you will be picking up within this window.
Earlier spring flowers (May through mid-June) will be primarily tulips, lilies, blossoming branches, peonies and other shorter stemmed items.
This Post May Contain Affiliate Links. Please Read Our Disclosure Policy.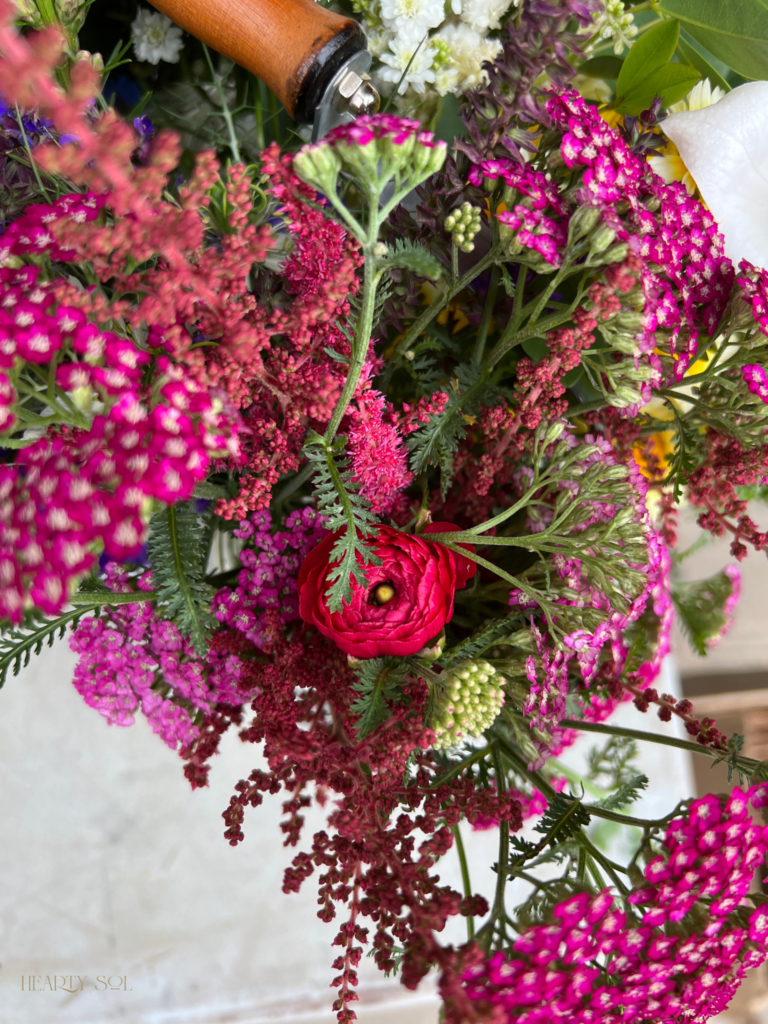 Floral Bucket Two Options
You pick or we pick, that is the question. Perhaps you and the bridesmaids or mothers would enjoy a morning of picking your flowers your floral buckets. Or maybe you need us to pick the flowers for you. We have 2 options available. See Pricing Sheet above.
Frequently Asked Questions about our Our DIY Wedding Buckets
How Many Flower Stems will be in a Wedding Bucket?
A 5-gallon bucket of stems is about 50-70 stems. These farmers choice buckets will be an assortment of focal flowers, foliage and filler flowers that are blooming that week. Each bucket of flowers will generally fill 5-7 wide mouth mason jars.
Where will I pick up my Floral Bucket?
Pickup from our farm here in SE Minnesota only, at this time delivery is not available.
What do I need to bring with to pick up my Floral Bucket?
We ask that you please bring an empty, CLEAN 5-gallon bucket for pickup. We will fill your bucket with floral food and fresh water for transport. Clean buckets are very important for best flower vase life. If you do not have a bucket with you at pickup, you can take one of our buckets for $10.  
What do I do with my Floral Buckets after I pick them up?
Plan to take your flowers directly to a cool spot. Do not leave the flowers in the sun or a hot car for any period of time. Once the flowers leave our farm, we are no longer responsible for their care.
Tips about Keeping your Floral Wedding Buckets as Fresh as Possible
Keep your flowers out of direct sunlight. If you have a refrigerator or cooler to keep them in, they would be extremely happy, but if you only have shade as an option, they'd be fine there, too.
We will add cold, fresh water and flower food to your buckets before we add the flowers. When you transfer the flowers to vases or other containers, please add fresh water and not the water from the buckets. (We'll toss in a few packets of flower food so you can add a few sprinkles to your containers.)
Giving the ends of your stems a fresh snip before putting them into their new vessels will also help you blossoms last as long as possible.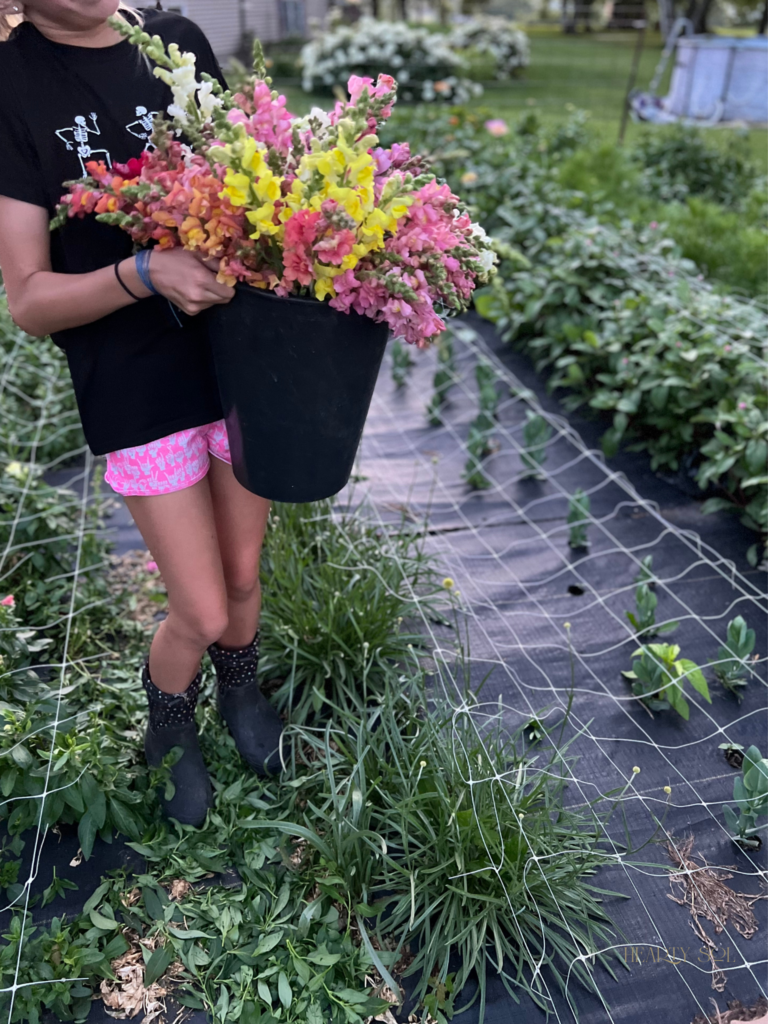 Selecting a bucket of our Fresh Cut Flowers from our Gardens
The more flexible you are when it comes to which flowers, colors and variety you are, the better experience you will have.
All of our flowers are grown right here on our farm in SE Minnesota. Our farm focuses on sustainable and regenerative growing. Our guarantee is that every flower in your bouquet will come from our gardens.
We do recommend that you come visit the garden the week prior to get a good gauge for what flowers will be available the following week. We can even put together a sample bouquet at that time.
Due to the unpredictability of Mother Nature, we cannot guarantee or reserve flowers.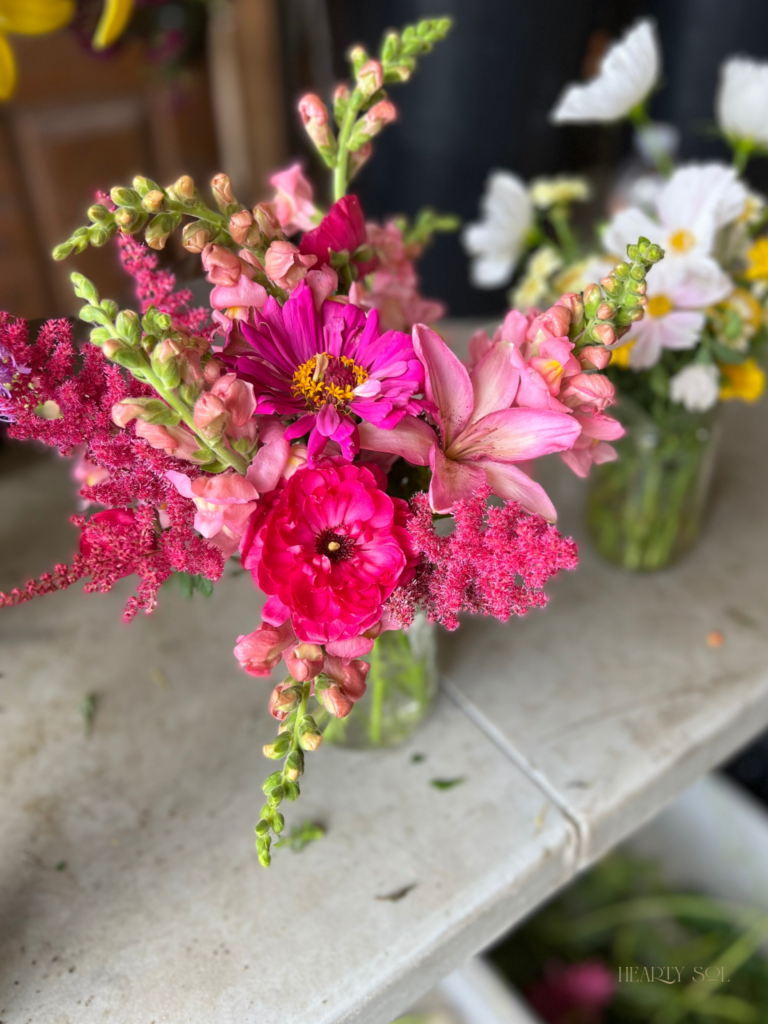 Ready to Reserve my Floral Buckets from Hearty Sol Gardens
More Flowers Please
Read More about our Flower Farm
How to Extend the Life of your Fresh Flowers
Our Locally Grown Flower Bouquet Subscription
5 Unique Handcrafted Gifts to Make for Mother's Day this Year