Let's make a few homemade mother's day gifts this year! Join me to make five of our most popular gifts for mom!
M O T H E R | A person who loves unconditionally. The maker and keeper of memories. A person much loved and deeply admired.
We try so hard to honor our mothers on this special day. Sometimes it can be hard to find something tangible that can be gifted to show them just how much they mean to us. Meaningful and intentional gifts can be super hard to find.
So we have gathered up some of our most enjoyed projects to make with your own hands, this Mother's Day. We want to make it even easier for you by providing you selection of our 5×7″ Custom Watercolor Mother's Day Cards! See the end of this post!
This Post May Contain Affiliate Links. Please Read Our Disclosure Policy.
A Great Homemade Mother's Day Idea for Kids
These extra special Chocolate Chip Oatmeal are like no other oatmeal cookie you've ever tasted! Make mom some to celebrate her!
Top 5 Handmade Mother's Day Gifts
We've compiled a few of our most popular gifts posts. Most can be made in under 1 hour!
1. Reversible Apron
This reversible apron can be made with mom's favorite fabric in just 5 steps! While you're at it, make yourself one to coordinate! Family baking nights will never be the same!
2. Custom Leather Apple Watch Band
This leather watch band project is an easy way to make something simple that will make her think of you every time she looks at her watch! You can use any leather you have available, watch band hardware, and a wood burning tool and voila!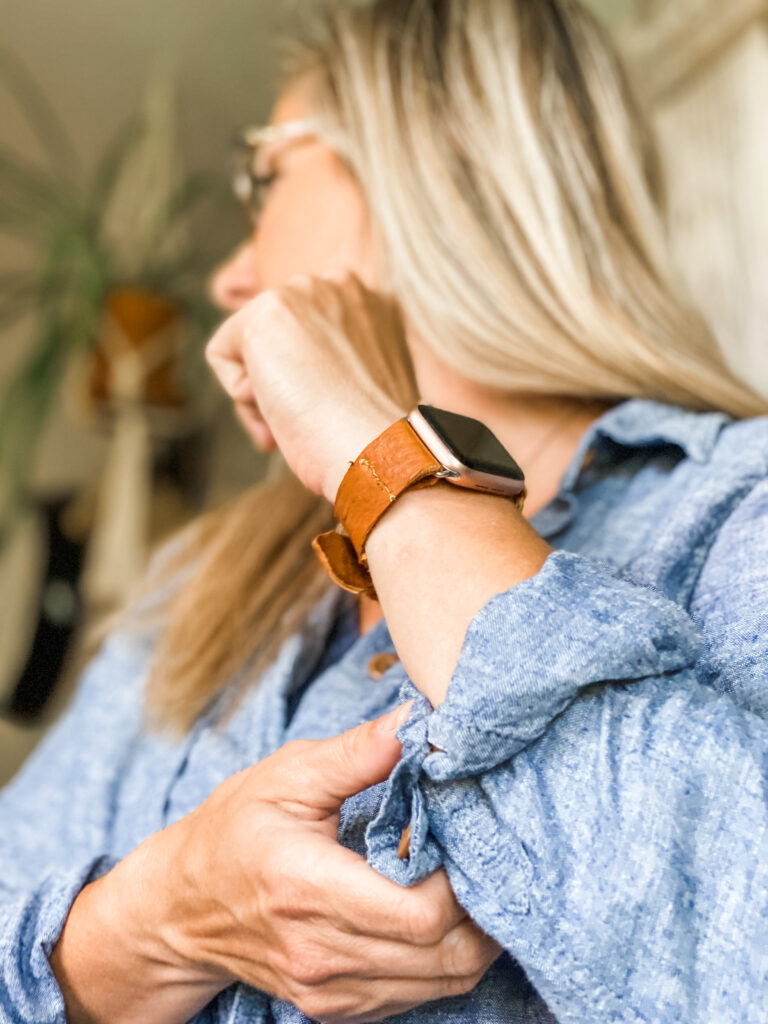 3. Flat Bottomed Zipper Pouch
Put your sewing skills to practice and make this practical and functional zipper pouch for Mom! Fill this little flat bottomed zipper pouch with her favorite paints, a nail polish or a travel ticket and her passport.
4. The Best Homemade Cleaner
Yup, you know mom will love that you took the time to assemble the ingredients to our Homemade Cleaner to make things cleaner around the house. Maybe you even include a gift certificate for a free house cleaning with the new household cleaner. Oh and do yourself a favor and make yourself a bottle too!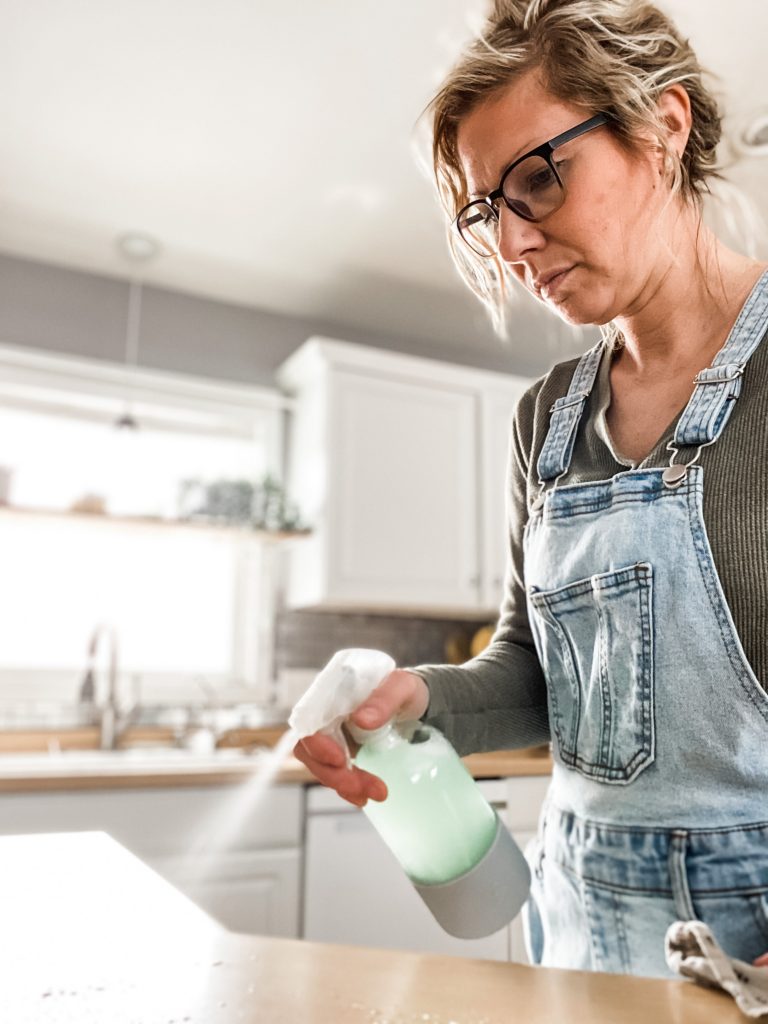 5. A Simple Spring Wreath
The items we used to make this Simple Spring Wreath are pussy willows and dried flowers. This wreath is perfect for bringing a bit of bright and shiny to mom's front door. Or maybe, just maybe you are missing mom this year and you think this might be a wonderful way to honor mom where she is now.
What makes Homemade Mother's Day Gifts Special?
Making something with your own or your children's hands can mean more than a store bought gift. But I totally get it, "Emily, I'm not crafty"!
So for those of you who aren't the crafty type, perhaps mom would love something for her garden or garage this next season. Check out our Favorite Garden Tools Gift Guide!
Other Great Ideas For Mom
Make Mom her very own Sourdough Starter
Quick and Easy DIY Dry Shampoo
Sew her a brand new set of Simple Custom Curtains
Purchase her our local Hearty Sol Flower Subscription
Grab My Custom Watercolor Mother's Day Card Here.
Pin this for later!