Ever wondered how to update your garage doors, without spending a ton to replace them?
It was high time for a change to the exterior of our house. We didn't have the means to replace the garage doors although dented in a spot and rough in other areas. After a bit of research, I learned that I could simply paint them with gel paint and voila' an entirely different look!
I got wild with the gel paint one day and one thing led to another. Because you know, if you paint one exterior door ALL the exterior doors need to match!
(This post may contain affiliate links which means I make a small commission at no extra cost to you.)
I was a bit intimidated at first, because well a garage door a lot of a door and what if I didn't like it? Turns out this little kit was all the confidence I needed.
I started in a little corner and then bravely finished both doors in one afternoon. I even had a bit left to give both of my exterior doors a nice coat of fresh paint so they would match!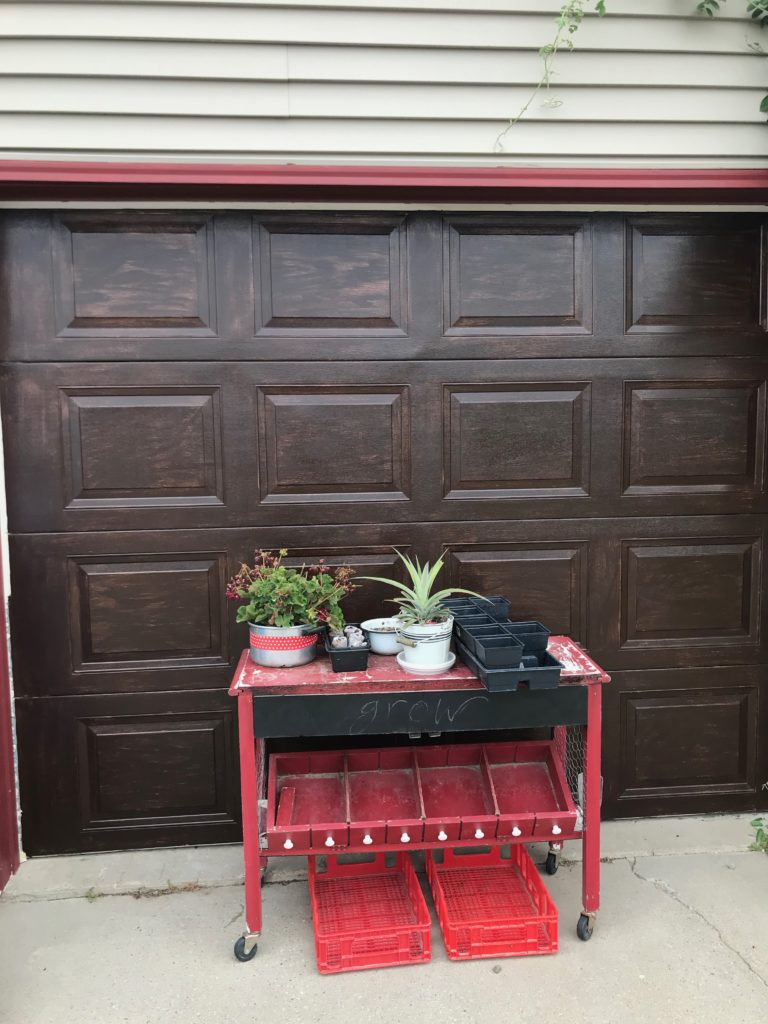 I love how warm the paint made our home look. The wood grain look is so lovely and I like knowing there's still durable steel underneath.
Also an added bonus, I can't see the fly specks anymore. Flies seemed to love these old white south-facing garage doors.
How have you make huge changes to your exterior with very little?
Cheers!