There is comfort food and then there are these Caramel Rolls!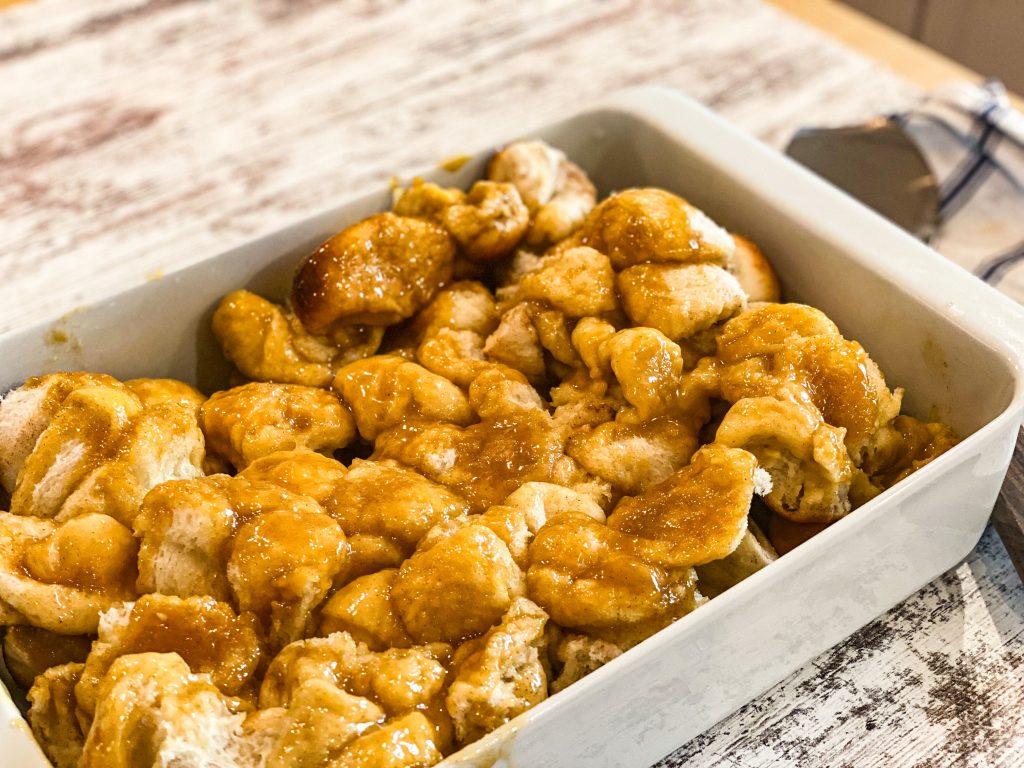 Growing up my mom made two different kinds of homemade cinnamon rolls. The kind with the white frosting and these- made with the Watkins Vanilla and Cinnamon that she would bring home from work. And because nothing in our home, growing up, was made without the fresh flavors of Watkins products, these gooey, easy to pull-apart Caramel Rolls were always my favorite.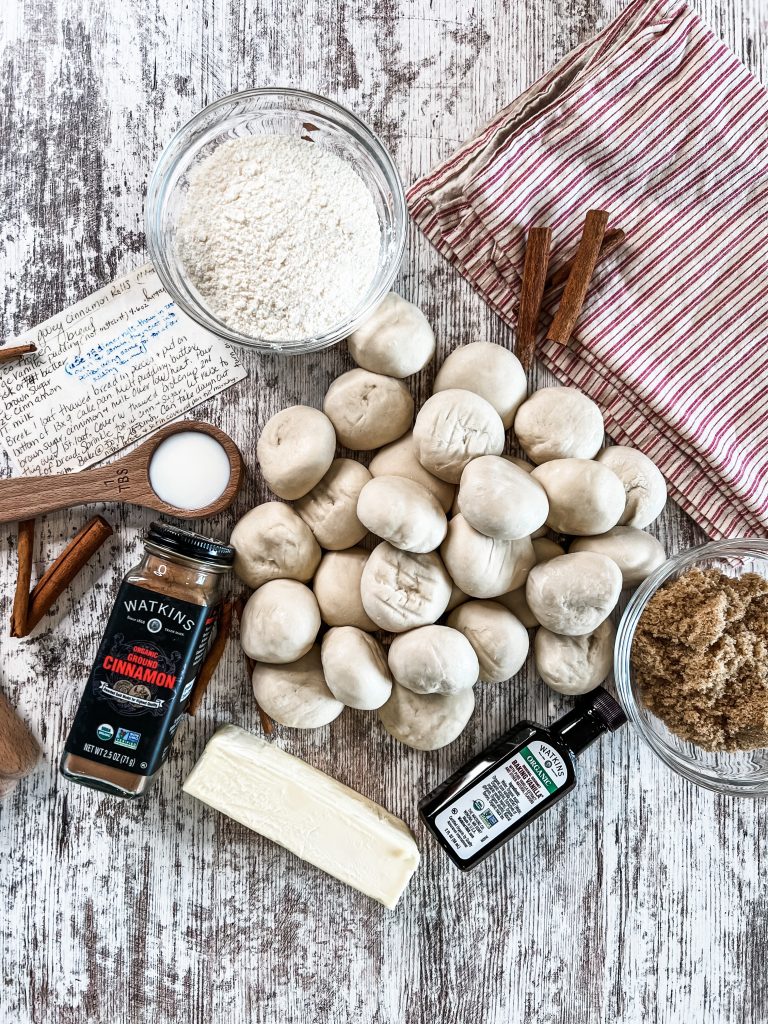 Monkey Bread or Pull-Apart Bread?
Some of you may know these as monkey bread or pull-apart bread and yes, you could call it that. BUT my aunt, whose recipe this is, clearly states that these are called "Gooey Caramel Rolls" and I've never wanted to call them anything else!
My aunt used to make these and then invite us ladies of the household over for coffee and rolls. We felt so sophisticated to be invited to such an event, as kids. She always knew how to make us feel special.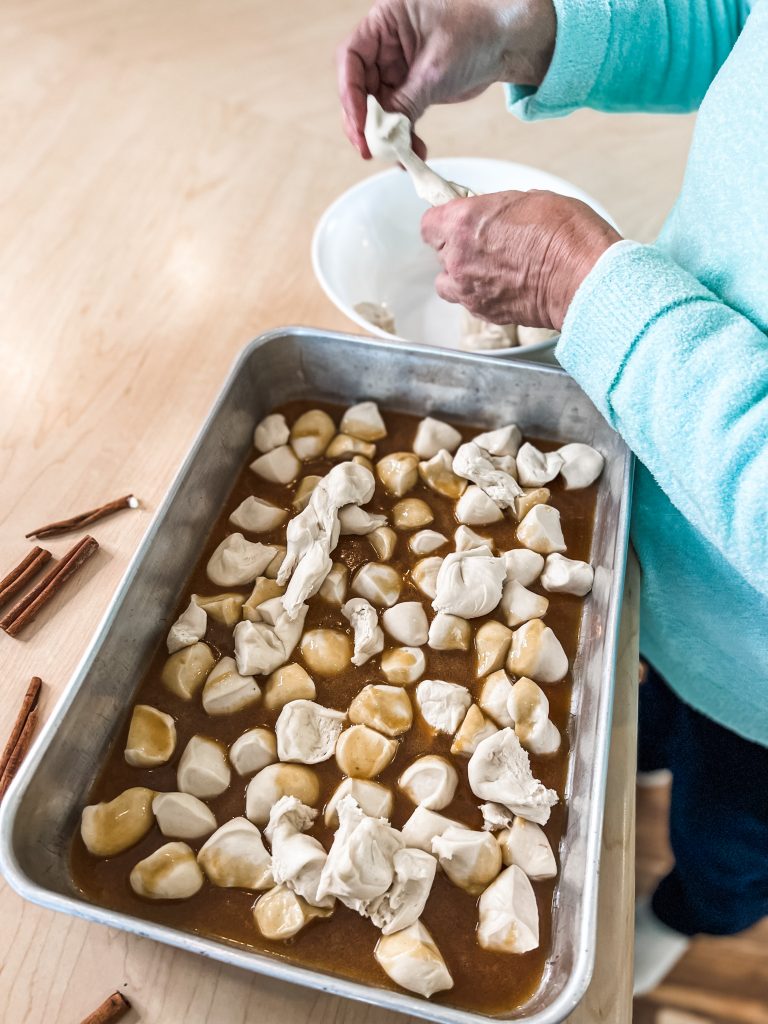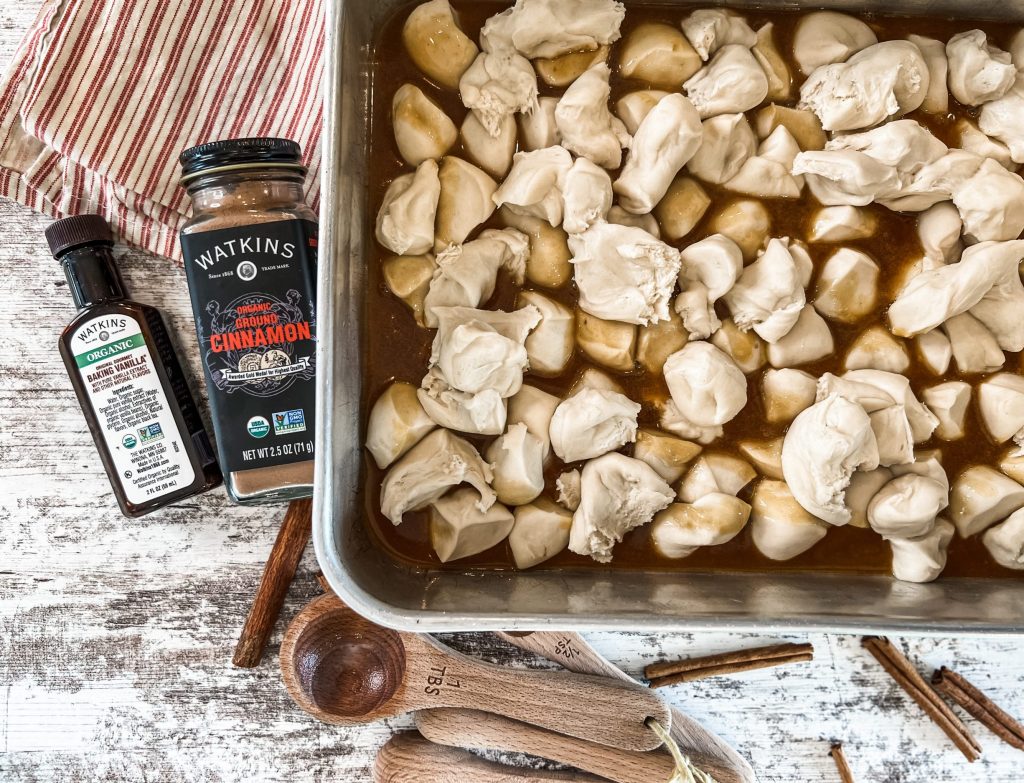 Caramel Rolls make perfect comfort food!
On the day's of bringing home our babies from the hospital or any other special occasion, my mom would make a pan, just for me. She knows that typically I will be the last to feed myself, but if she made these, she knew I would eat, get a few calories- and that comforted her.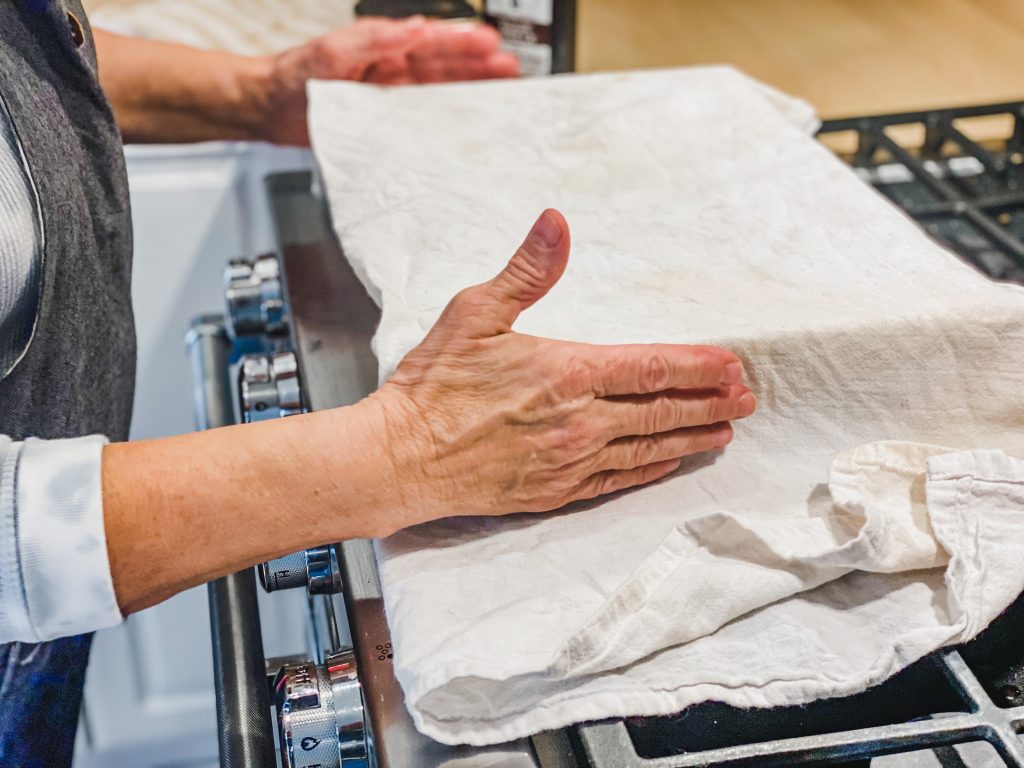 They were perfect for the mornings I would spend rocking and feeding the baby while sipping my coffee. And really, I could nibble on these all day long!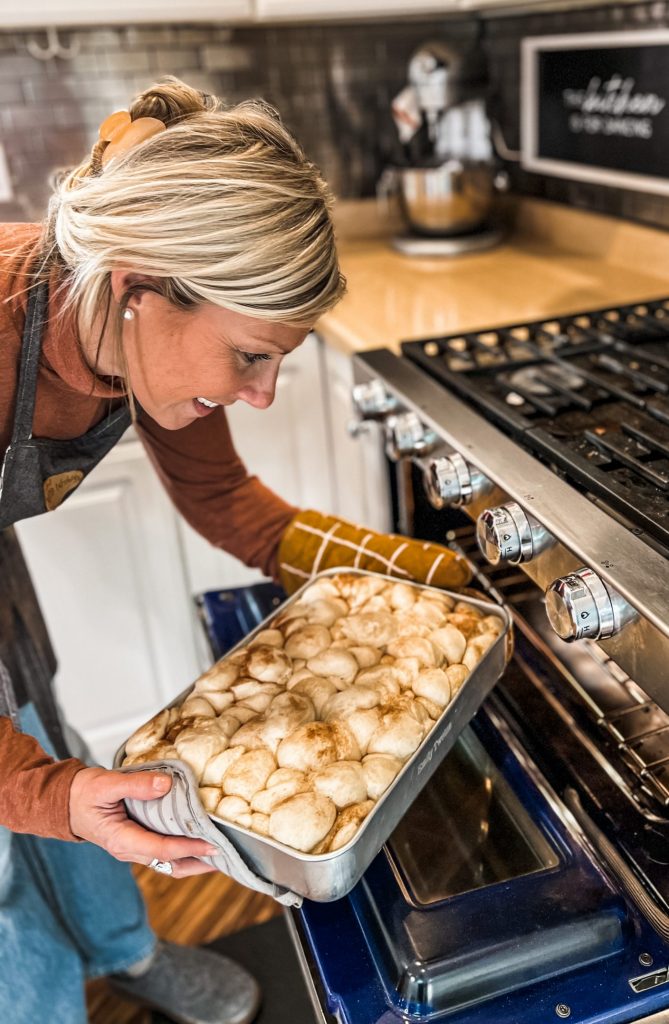 This Post May Contain Affiliate Links. Please Read Our Disclosure Policy.
Our Gooey Caramel Rolls Recipe Tutorial
Why You'll Love This
Enjoy them for breakfast, brunch or as a dessert!
Add a dollop of Ice Cream to highten the dessert experience!
The traditional flavors of the Watkins™ products that we add, makes this recipe consistently delicious year after year, generation after generation!
We love making these a couple of pans of these up at a time and taking one our to our field crew or one to a neighbor, friend or someone who's just brought home a new baby.
Mouth Watering Gooey Caramel Rolls
Warm, Gooey and so so Delicious! Serve these for breakfast, brunch or treat them like a dessert!
2

loaves

Frozen Bread Dough (You could also use 28 dinner rolls quartered)

1

large box

Vanilla Cook Pudding (not instant)

1

stick

Butter

1

cup

Brown Sugar

1/2

tsp.

Watkins Organic Cinnamon

1

tsp.

Watkins Organic Original Baking Vanilla

1

tsp.

Milk

4

tbsp.

Sugar (for topping)

2

tbsp.

Watkins Organic Cinnamon (for topping)
Break 2 loaves or 28 slightly thawed dinner rolls into small (fork-able) pieces and place HALF of these on the bottom of a greased 9×13 cake pan.

In a saucepan melt butter, brown sugar, vanilla, cinnamon, milk, pudding over low heat. This combination will create a rich, soft caramel. It's important to not boil this mixture for too long or you will end up with a tough, sticky mess. You just want it hot enough to melt the sugars down.

Pour this mixture over the first layer of frozen bread.

Add the remaining pieces of frozen bread dough to the top of the pan.

Combine 4 tbsp. of sugar and 2 tbsp. of cinnamon in a bowl and sprinkle on top.

Cover with clean towel and allow to rise until the loaf is to the top of the pan.

(Each oven may raise at different times.) If I am making these during the day, I will set my oven on the lowest possible temp and set the pan inside to raise. That usually takes 1-2 hours.

Bake at 350° for 25-30 minutes.

Once the Caramel Rolls are done baking, allow to slightly cool and flip the pan out onto a cookie sheet or another similar sized pan. The gooey, caramel bottom will now be on the top!

Store any extras in an airtight container.
Questions People are asking about these Caramel Rolls
Can I raise these Caramel Rolls up overnight?
Yes, actually this is my preferred method. I love stirring up the pan portion quick like before we go to bed, layering it on the bread dough, place a flour sack towel on top and hit the hay! It almost feels effortless! In the morning we just take the towel off, the dough has raised and we plop them in the oven!
Where can I get Watkins Products?
I am blessed to be able to live close to the original Watkins, but you can find their products online here or you can find them at your local HyVee, Walmart or Menards, too!
Can I eat the entire pan of Caramel Rolls?
The answer is yes! Always, yes!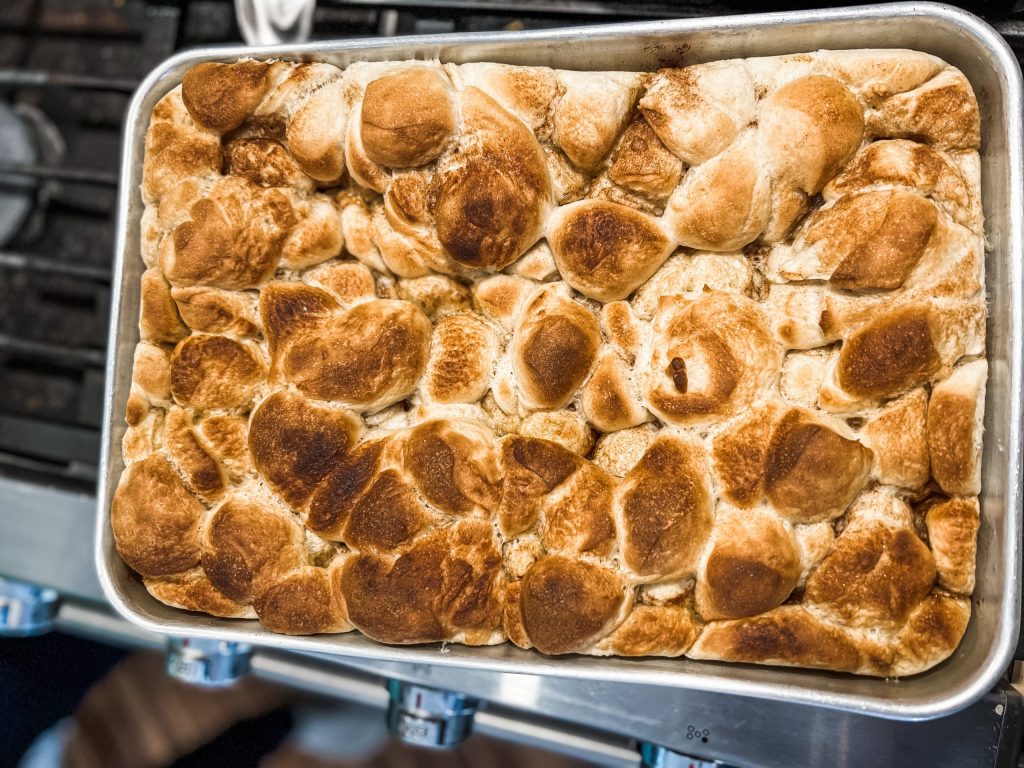 Tips about making these Caramel Rolls
Don't over heat the pot when combining your ingredients. This will cause the mixture to harden and become really sticky. Using a low temp when melting will ensure a soft, gooey cinnamon roll! Bring to a slight boil, then reduce the temperature.
I keep our Cinnamon Rolls in a sealed plastic container with a raised lid so that it doesn't take off the gooey caramel goodness on top.
Best when serve warm with a cold glass of milk and a little pad of butter!
Pin this for later!