I know how frustrating it can be to boil up a farm fresh egg, just to have it fall apart in a mess when you start to peel it! Here is a quick and easy way to have easy-to-peel fresh eggs!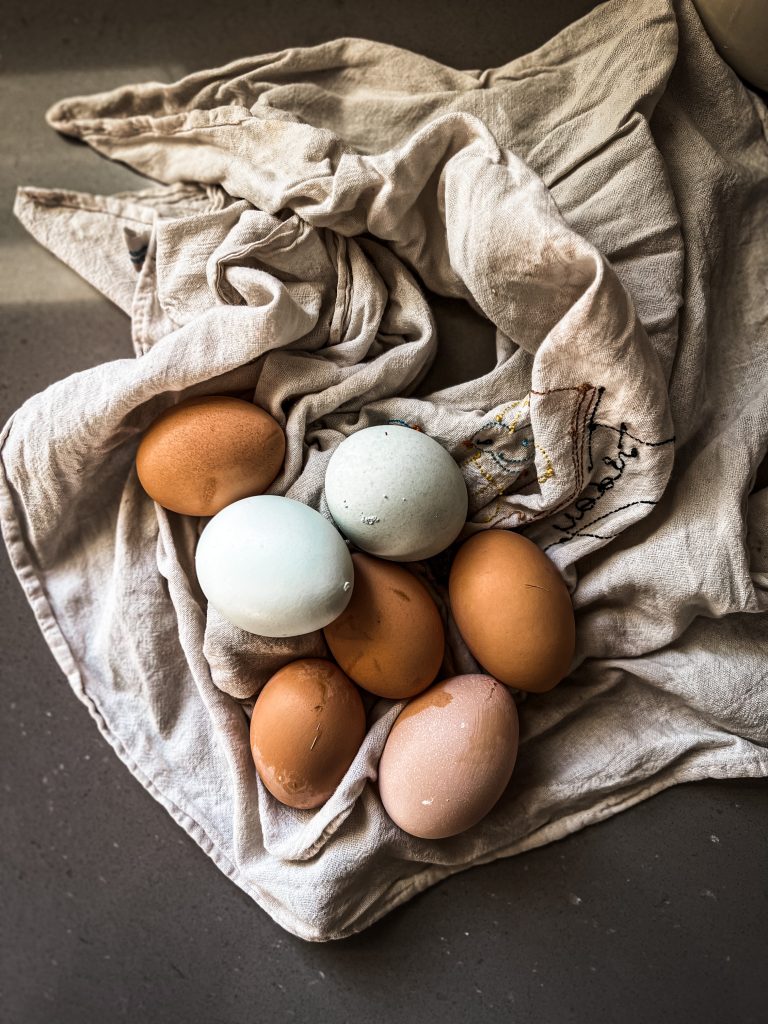 When we first got chickens 10 years ago I could hardly wait to boil a dozen eggs up to make my favorite smoked eggs. I filled my pot with water, washed up my eggs and added them to the boiling water.
Once cooled tapped the first one on the counter and started peeling them up. Egg after egg cracked open and caused a huge mess. None of the eggs stayed intact and it was so frustrating. I ended up throwing most of them away!
I knew I had to find a way to make this work. Where there's a will, there's a way!
Fast forward to the Instant Pot era! I figured out this quick and fast way to get these fresh chicken eggs to peel and stay intact! Let me share this with you, my friend!
This Post May Contain Affiliate Links. Please Read Our Disclosure Policy.
What to do with your boiled eggs!
Why You'll Love Having Easy Peeling Fresh Eggs
This will make your deviled eggs fresh AND now also pretty.
You will feel good knowing you can use the freshest farm eggs for your boiled eggs
Way less mess and frustration when peeling your eggs
Materials you'll need to make this
Trivet for bottom of Instant Pot
Questions People are asking about Easy Peel Fresh Eggs
How old do the eggs have to be?
We have literally had eggs laid that morning go into the pot and come out perfect peelers!
How many eggs should I put in this instant pot?
I fill it up as full as I can get. Sometimes 3 dozen.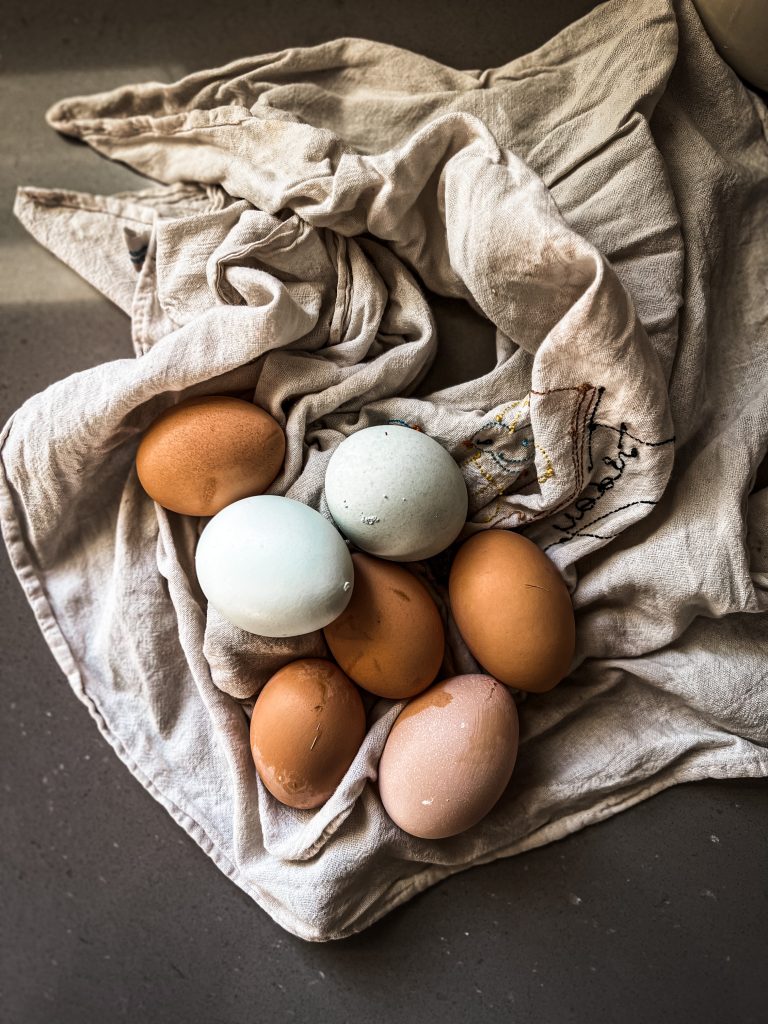 Tips about This
Don't skip that refrigeration tip. You could also cool them down using ice cubes or cool water. But I find this constant cold really helps the egg shrink away from the shell allowing the shell to be removed easier.
Once peeled the eggs will need to go back in the refrigerator to be stored unless you are plopping them right into a smoked egg brine, dying them for easter or whipping up a tasty egg salad sammie!
The older the egg is, the easier it will peel. But we have used eggs that have been laid that morning and have gotten them peeled beautifully.
Easy-Peel Hard Boiled Eggs
Here's how we boiled our fresh chicken eggs to be easy-peeling.
Add Trivet to the Instant Pot then pour in 1 cup of water to the bottom of the pot.

Wash all fresh eggs and place into the instant pot.

Place cover, lock and seal.

Push the Manual button- Low Pressure for 6 Minutes.

Remove cover and place entire pot in the refrigerator for a day or so.

Delightfully peel and enjoy!
Pin this for later!