Our holiday gift guide for those who do the shopping!
If you've been following along by now, you know that our home is 80% handmade. The food, the clothes, the toys, the decor, you name it. If I can make it, I will. BUT there are a few things that I leave up to those who already invented the wheel.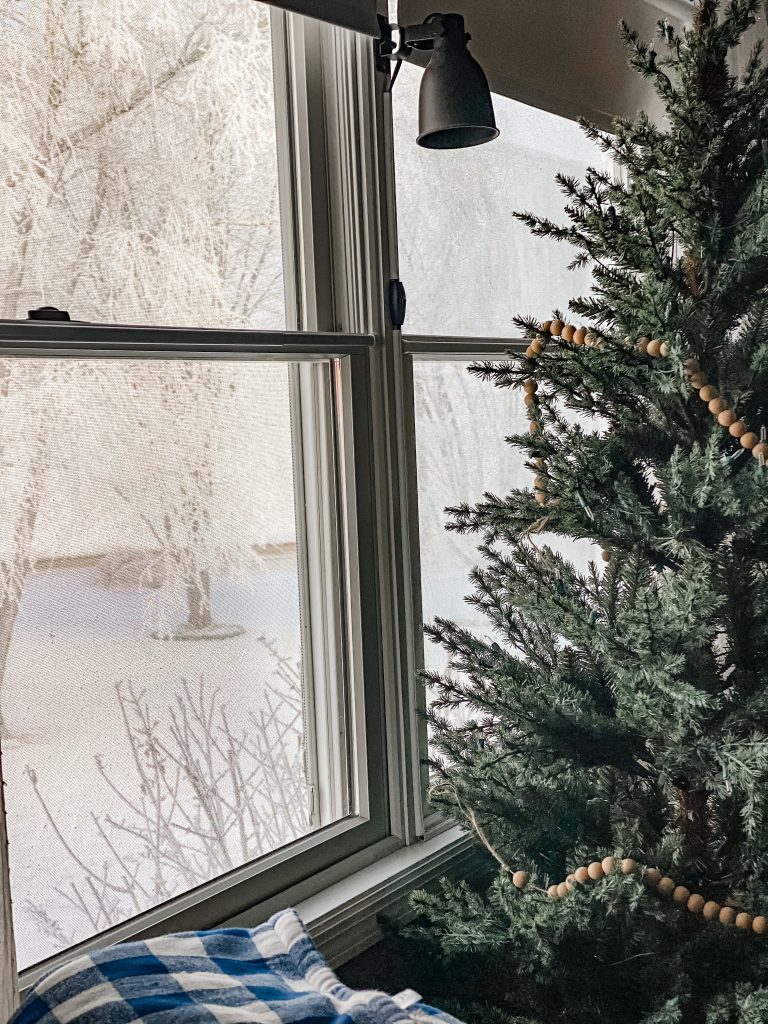 (This post may contain affiliate links which means I make a small commission at no extra cost to you.)
This list will include the most played with and loved (store-bought) toys, household items, and decor in our home!
I know you've got things to do, things to make and boots to put on…and then take back off again in 10 minutes, so here it is!
Our Favorite Christmas Gift Guide:
#1. Boomwhackers!
These boomwhackers are so much fun. Even the adults in our house like to play with these!
I've enjoyed making a peruvian cajon drum and many kinds of shakers on my own, but this colorful set includes all 8 pitches from C to c on a diatonic scale (white keys on the piano). They are colored-coded for each pitch. Octavator caps included to lower each tube by one octave.
When we have a snow day and really all winter long, we crank up a little Walk Off The Earth on YouTube and boomwhacker- away!
#2. My Favorite Kitchen Knife
Chrissy Teigen created the best knife! I know, I know what you're thinking Chrissy Teigen made a knife?
Yup, and I LOVE, LOVE, LOVE it! Cravings by Chrissy Teigen 7in Serrated Santoku Knife is my most favorite knife! As a self, proclaimed minimalist I love that I don't have to have 1 million types of knives in my drawer, for each task- especially since my kiddos are in charge of the dishes.
This knife is sharp! It's serrated and cuts through my sourdough loaf, veggies, meats and the kids like using it too! It makes my food prep practically a pleasure ;)!
Get one for yourself and your mom!
#3. Magna-Tiles
Magna-Tiles entered our household a few years ago for Christmas and they are honestly something our kids play with on a daily basis!
The only problem, there's 4 kids and only a certain amount for each person to go around. These Magna-Tiles are on the kids' list again this year!
They build things as tall as they are, enjoy crashing it down and building it back up again. The kids have also used magna-tiles as reusable gifting receptacles.
I love them because they magnetically connect in nice, neat stacks and fit perfectly in a small bin when they're all done playing! I'm not type A, you… are?
#4 Simple Instruments
Our kids love simple instruments and it seems a few simple instruments can go a long way on those cold-can't-go-outside-days. I specifically like the kind that are calmer and quieter as opposed to a nice big drum set.
We bought several of these little Kalimba finger pianos last year for Christmas and gave the to our kids and my nieces and nephews.
These made excellent little stocking stuffers for all 4 of our kids!
They are fantastic for in the car on the way to and from Christmas parties, church and even come with a little carrying pouch and string to wear the around their neck. No more, I can't find my Kalimba in the carseat.
Also very quiet and make a lovely little sound. Our kids loved learning how to play jingle bells on them last year!
They do make them in a larger size too. We got this one for our oldest.
I also fell in love with the sound of this Panda Drum. Our second daughter always has been very rhythmic and loves the drums. This is a nice soothing option when it comes to drums.
#5 Envirosax
You probably already know my little obsession with these bags, but just in case you don't here's why I love them:
I have owned my set of envirosax bags for 10 years and I have seen no wear, so far!
They roll up to be the size of my fist.
Envirosax bags eliminate the need for plastic bags.
There are 10 of them currently in my wash machine, just getting ready to hold all of my holiday gift-making supplies- completely washable!
They can hold up to 45 lbs. That's a lot of fabric folks!
I can fit 10 of them in my purse.
They can double as an umbrella, in a pinch.
My kids take their snow pants, boots, and shoes in them to school in their favorite kid patterned envirosax.
They can make giving gifts making a breeze. Put a gift in the bag and tie the handles Wammy! You just gave a give that included a reusable, environmentally friendly gift bag! No wrapping skills necessary!
I could go on and on about envirosax bags, but you have lunch to start. Let's keep going!
We love giving these as teacher gifts too!
#6 Kitchen Aid Food Chopper
This is my big assistant that takes up just such little space in my cupboard and the price point makes it a nice gift. I love this little kitchen aid food processor!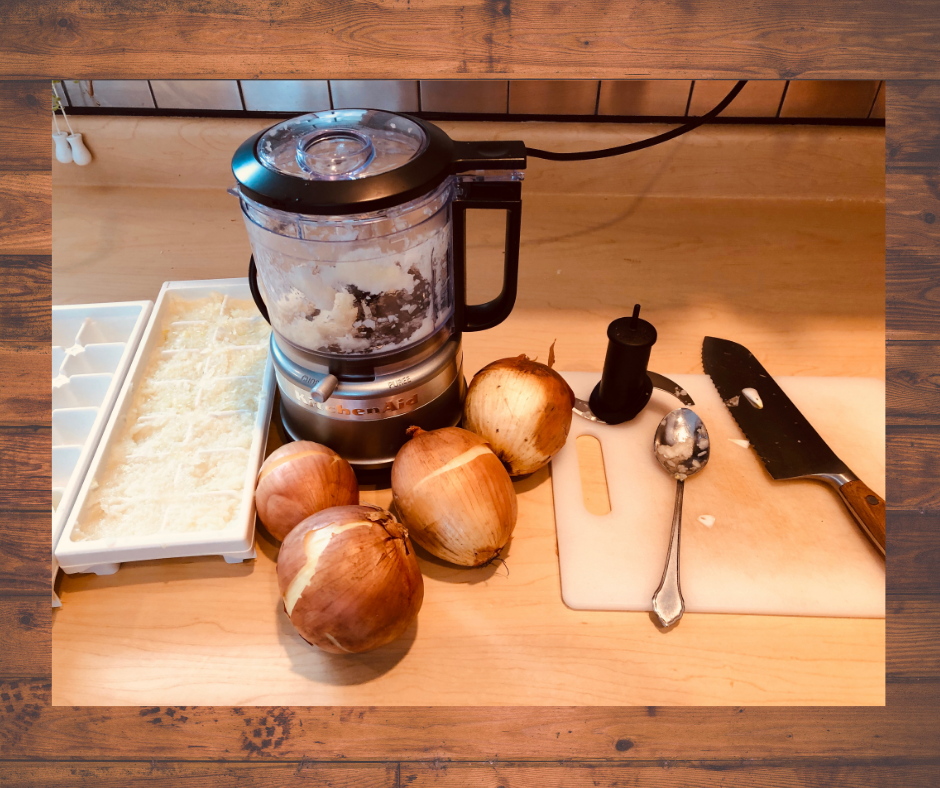 Here is the post where I discuss how I use this Kitchen Aid Food Chopper.
I love that it's super sharp, does a quick job and is super easy to clean up and put away!
Pin This Gift Guide for Later
#7 Sonos Speakers
We tend to rock the Christmas music around here, during the holidays and we wouldn't have it any other way than to listen to it on our Sonos Speakers or our record player (#8). We have a few Play1s , a Play3 and 1 Play5.
These aren't the cheapest speakers on the market but we have seriously had them in our home for 10 years now, they are super easy to install and we use them every day. The quality of sound and the cool things you can do with them is the best part.
To start we purchased a couple of Play1s and then added a Play3 the next Christmas, then eventually the Play5. We love this nice big Play5 because it can wirelessly connect to our computer and projector for watching our outdoor movies! It is also powerful enough to be the source of music for all of our outdoor on the farm events!
I am thinking that I need a couple Sonos Roams to go with me from the greenhouse to the garden this year ;). These are brand new and are waterproof! HELLO!
They mount easily in the bathroom, bedrooms and our main spaces for a full home sound. We have moved them around throughout the house. Switching them from bedrooms to living rooms and bathrooms. I love that they blend in and yet are disguised as modern decor at the same time.
Also, you can play different playlists on different speakers. So while the kids can be listening to their idea of music downstairs, we can be listening to our John Denver upstairs.
#8 Gabb Wireless Phone for Kids
When our thirteen year old decided it was time for a device we did a little research. We found a phone that had exactly what we wanted without all of the drama of the internet. Our teen made the choice to pay for the monthly bills and we wrapped up this amazing device for her birthday!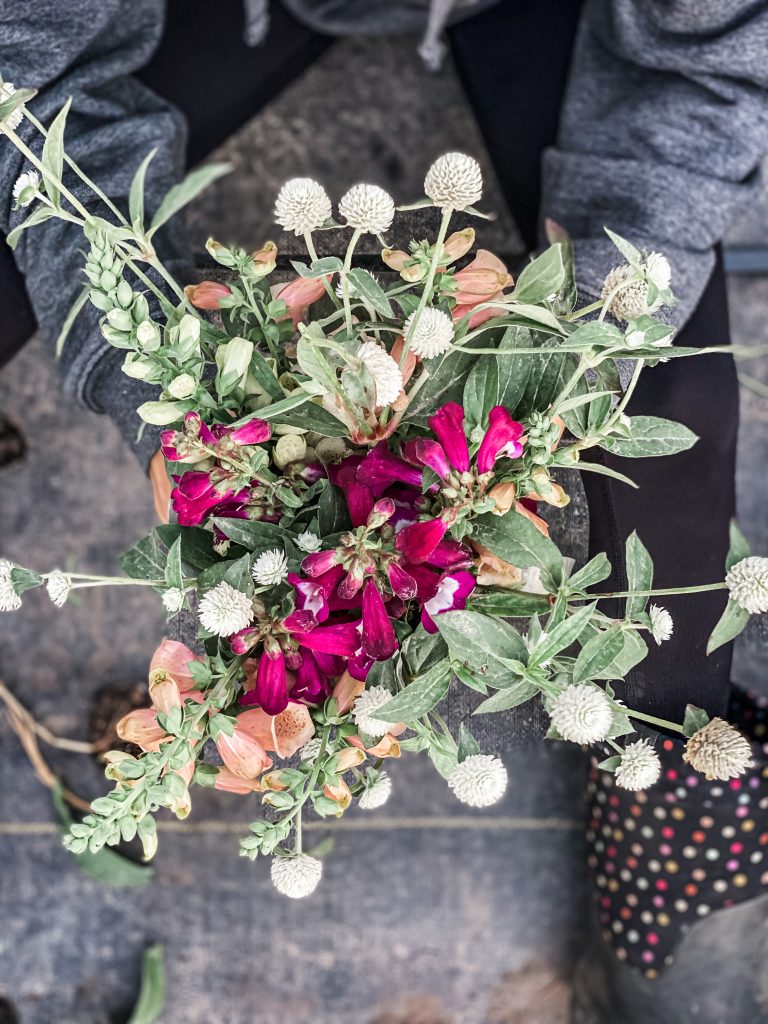 She loves taking videos/ photos with it and editing them right there on the phone with all the fun filters. An alarm clock, calculator, texting, calling, GPS, music all help her feel more connected and she doesn't feel like she's missing out on actual life happenings, like some of her other friends.
Right now, in the month of November, all Gabb Wireless Phones are 50% off and that's the best deal I've heard of so far! Use the code: HEARTY to get that discount!
#9 Loog Guitars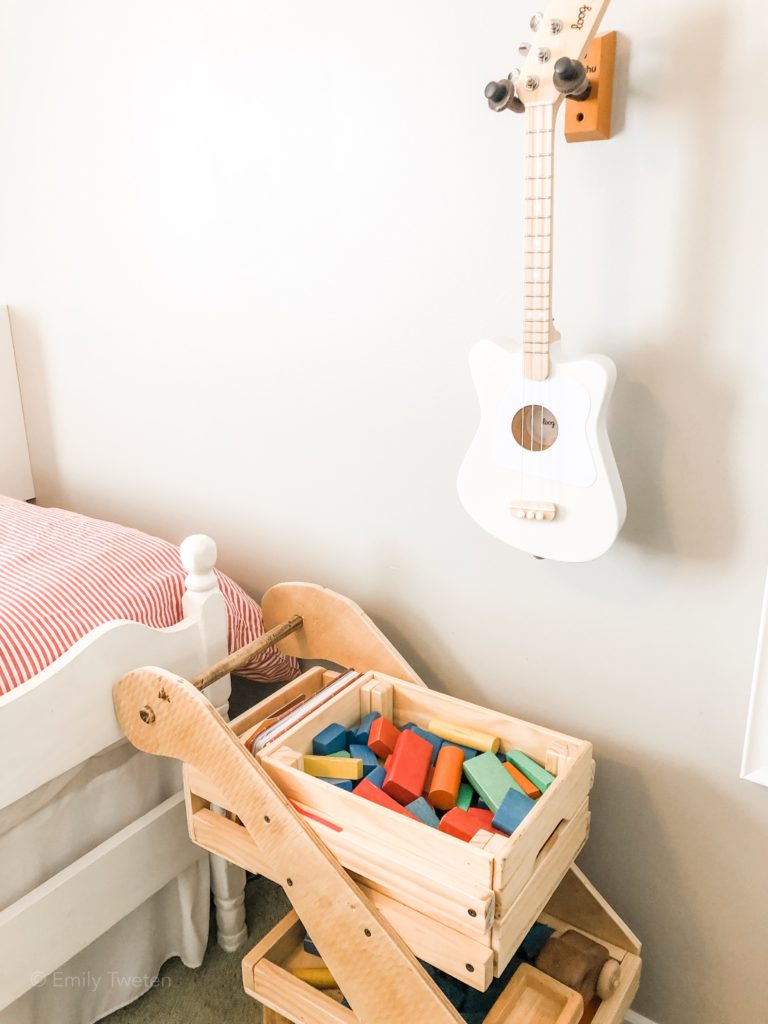 As you can tell by now, our winters consist of a lot of music playing. Whether it's listening to it on our record player, Sonos speakers or our family band consisting of boomwackers and kalimbas! These Loog guitars are so incredibly cool!
We have one acoustic guitar and one electric guitar They come with note learning flash cards and tons of YouTube videos to help the kids stay busy all winter long and learn something new!
#10 Rummikub the Game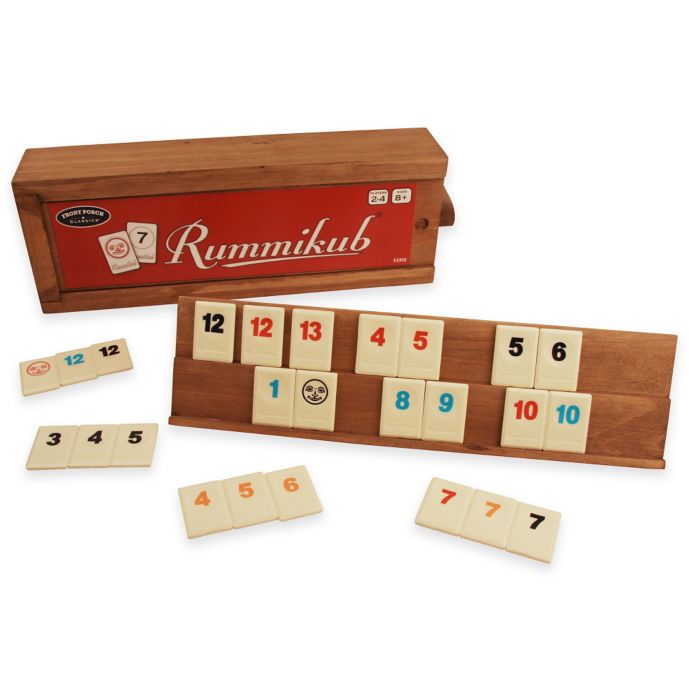 Number 10 on our gift guide is Rummikub!
Now that our older kids are old enough to play this game with us, the competition starts during dinner and lasts until long after the littles are in bed! Grab the popcorn and have at it!
We grew up on Rummikub and love how it easy for both adults and older kids to enjoy this game together!
Bonus!
Here's one just for you!
While you're adding things to your cart, here's a gift for the gift-giving- you! The bedhead wave artist is quick to heat up and takes like 5 minutes to deep wave all of my hair. It's perfect when I wanna do something a little special with my hair for the holidays and it's fast. I know, you know, I know you are doing everyone else's hair and breakfast and outfits, before yours. 😉
The deep waves offers my usually straight and long hair, tons of texture and makes it easier to do.
Plus you deserve it!
Christmas Light Hack
You don't have time to spend untangling your lights to hang outside, you've got gifts to wrap. See my simple fast way to hang Christmas lights up outside with this Christmas Light Hack!
What are your favorite holiday gifts made by someone else?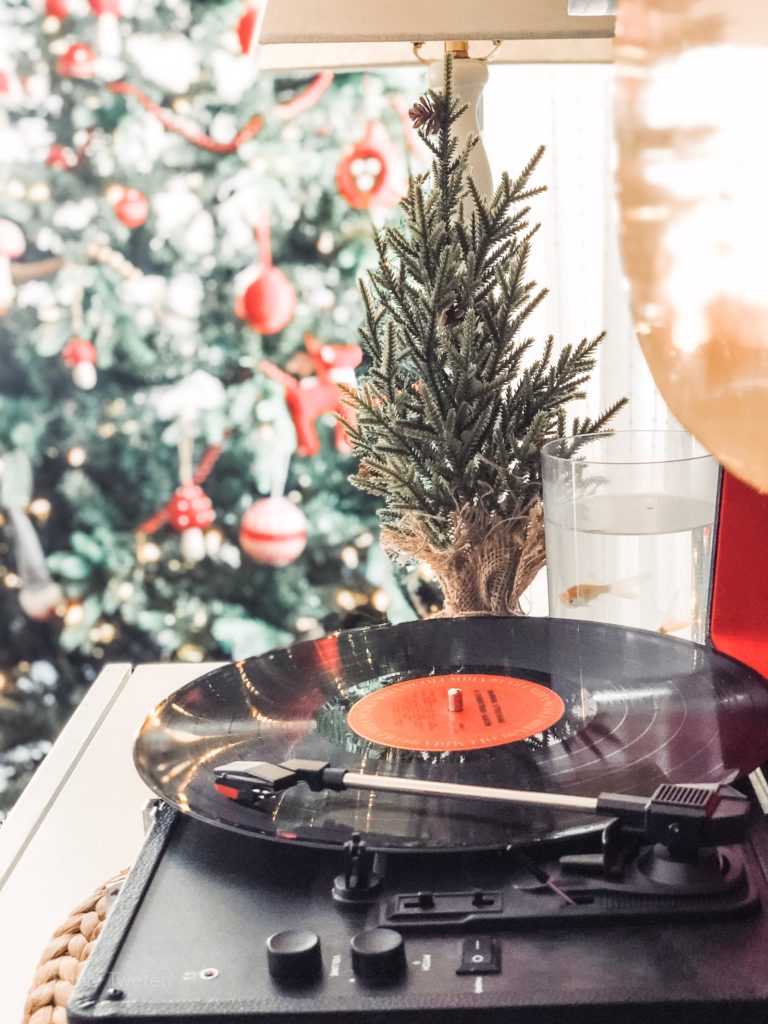 Do you make your gifts or buy them from a store?
Ok, back to pulling off boots and snow pants, Cosby style! Have an enjoyable day!
Cheers!
Cinemood TV