This easy peasy outdoor Christmas light hack will have your type-A self merry all season long!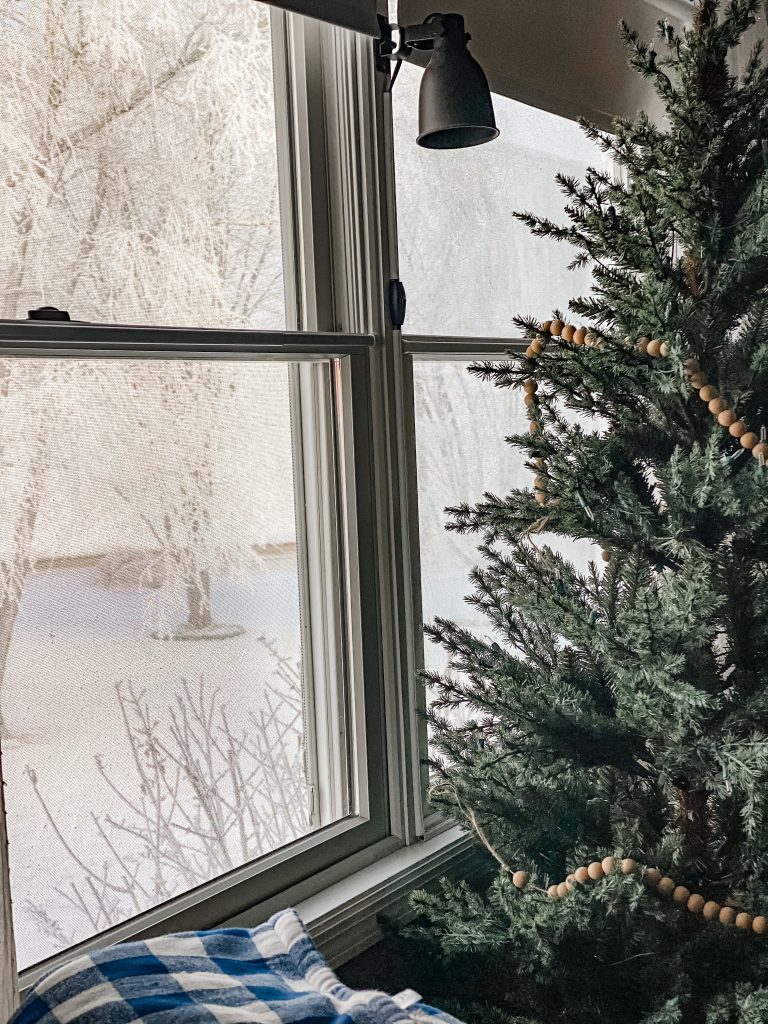 An Outdoor Christmas Light Hack- The Video!
(This post may contain affiliate links which means I make a small commission at no extra cost to you.)
A Christmas Light Hack
This savvy couple just blew my mind with how they created this simple Christmas light hack out of 10′ PVC pipe, Christmas lights, and some bent coat hangers.
Check out Hearty Sol's Simple Gift Guide here!
"Storing them and the ease of put up and takedown, " was their motivation. It seems some of us gravitate toward Grinch-mode when faced with putting up the lights, or just choose to not even go there, but not these two. They were even whistling with delight about their plan.
As we chatted about this cool outdoor Christmas lights hack, I mentioned maybe they could make an extension pole, eliminating the need for a ladder or in this case, a butt boost. 😉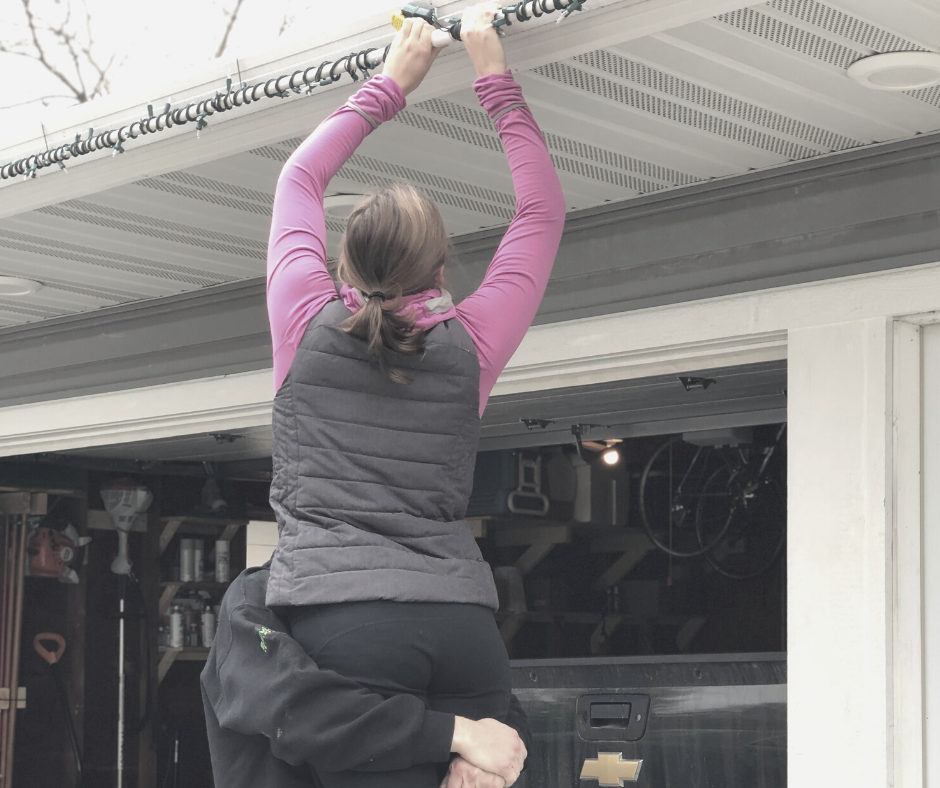 The Materials Needed:
10′ PVC Pipe and corners (Purchased at your local hardware store or here)
Ladder
Tape Measure
Wire Cutter
Metal Coat Hangers (You know this spring you are going to want to update your bedroom closet anyway) :/
The Process:
Once they measure around their home, they purchased 10′ sections of PVC pipe which made the most sense with the dimensions of their home.
2. The couple then wrapped the lights tightly around. They secured the lights with a bit of electrical tape, here and there. They decided to spend a little more on higher-end LED lights that would last a long time, so they wouldn't have to redo the lights from year to year.
3. They then broke apart the wire coat hangers and bent them into the shape which would most fit around their gutter.
4. Next, they hung sections of PVC up using the bent coat hangers and plug-in end to end.
5. This couple used removable PVC elbows on the corners for a tidier, more intentional look.
After Christmas Storage
We love using a metal garbage can to set the tubes of light upright in the can or wrapping the tubes up with bungy cords and setting them in the garage rafters.
Pin This Christmas Light Hack for Later
Benefits to Simple Decorating
Once this little Christmas Light Hack is assembled it's a quick up and quick down decoration that can easily be stored without having to untangle lights every year.
Spending less time untangling lights, and finding where, and how you put the lights up last year.
Using better quality LED lights is a certain way to not have to rewind all of the light every year.
Quick decorating ensure that you have more time to sew bow ties, make cookies and other fun little Christmas gifts like homemade play dough!
This is how we reOrganize after Christmas!
I'm off to make more balsam garland and start the rest of my Christmas gift sewing.
OTHER HEARTY POSTS:
Recipes and Warming Winter Drinks
Our Spring-Time Farmhouse Tour
Happy Holidays from our family to yours!