The golden arches has this recipe down pat. Now you can make a refreshing Creamy Mint Shake right at home!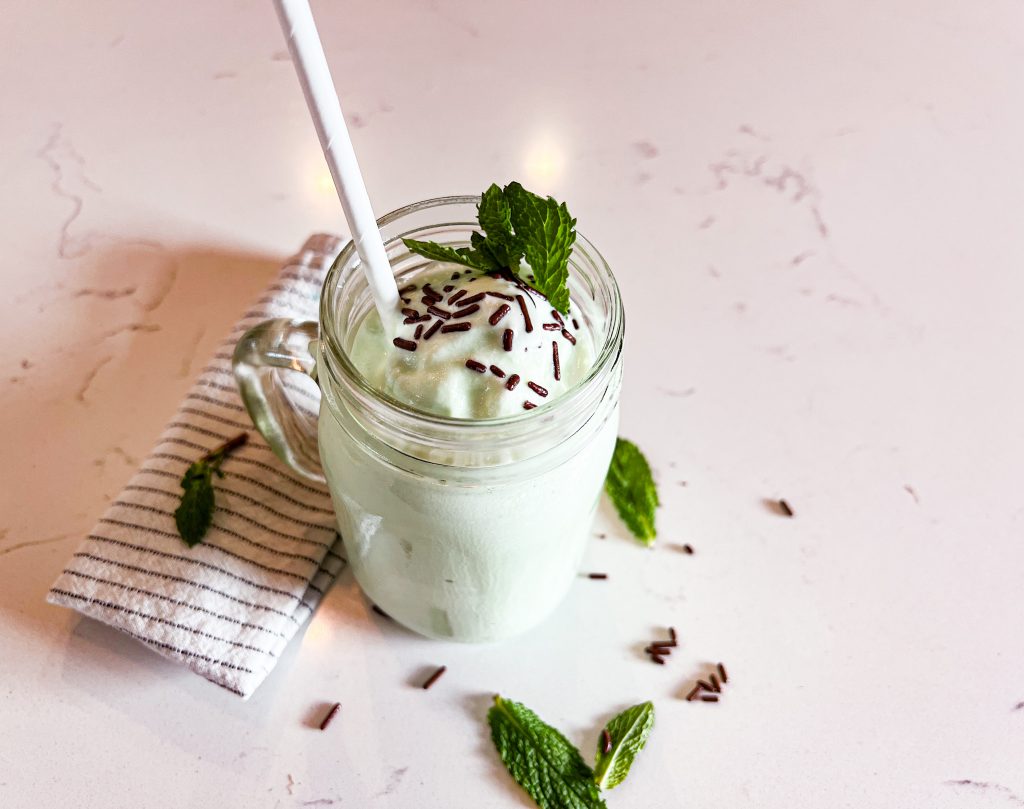 Ah, the tastes of spring. Rolling through the drive thru of the golden arches during the month of March only meant one thing, green mint shakes!
I remember growing up, when our parents would let us try a spoonful of their minty after dinner grasshoppers at a fancy restaurant. I was hooked, only it was alcoholic. So we learned how to make our own kid-friendly mint shakes at home- sans the alcohol, of course!
Even though this minty beverages seems seasonal to us, it's a delightful treat all year round! They've even made an appearance at our New Years Eve parties!
These mint shakes also make excellent cool down treat for the guys in the field during the hot summer months! You can check out what else we serve our farm crew here!
This Post May Contain Affiliate Links. Please Read Our Disclosure Policy.
Making the Creamiest Mint Shake- the Video!
Why You'll Love This Creamy Mint Shake
You can save on gas and make these right at home!
These are the perfect after dinner deserts that everyone loves to help make.
The soothing cool mint will actually help with digestion!
There's ice cream! Need I say more?
You can make it an Adult drink, too! See Recipe below!
Materials you'll need to make this
A Blender or food processor of sorts. We don't use a blender, I just use my Kitchen Aid Immersion Blender Stick!
A Couple fancy glasses, or just good old Ball Jars!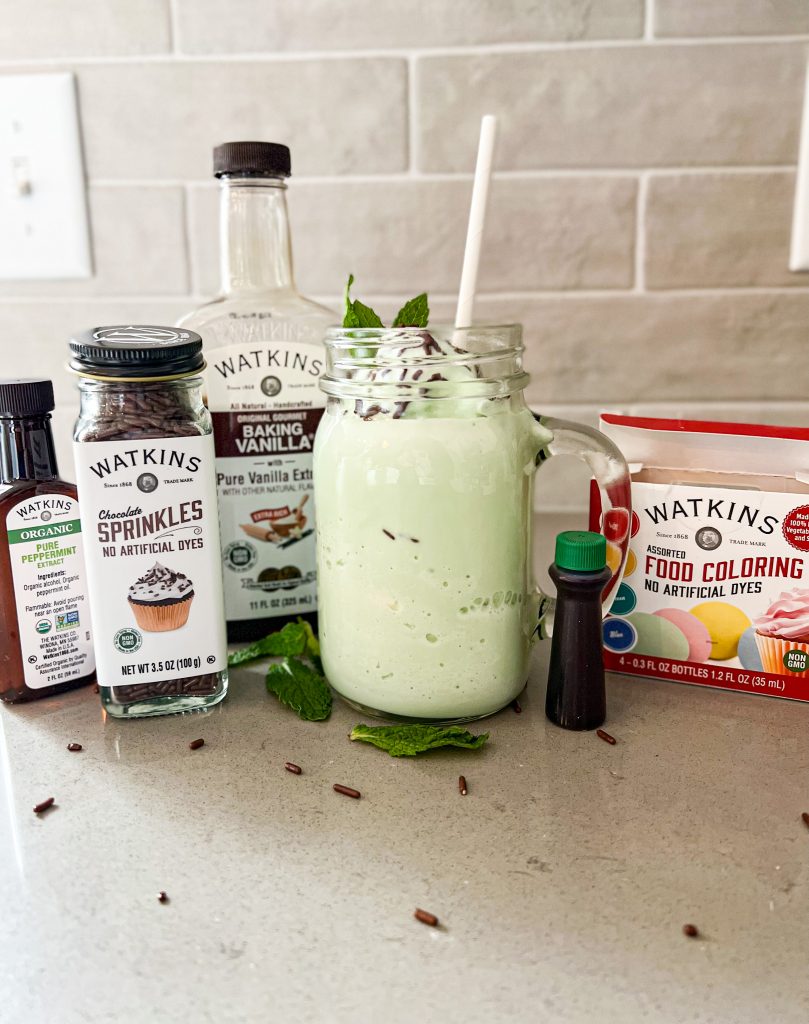 Creamy Mint Shake
A quick and delicious, creamy mint shake that you can make right at home!
Add all ingredients to blender and blend until desired consistency!
Pin this for later!