This creamy potato soup recipe is one we make on a weekly basis!
We've been lovers of this soup for a while now. It's so simple, basic and packs up taste bud punch every time. I love serving soup like creamy potato soup or green bean soup on cold, rainy days, but it's great comfort food and loaded with vitamins.
The kids love this soup so much it is on our weekly menu! The fact that there are so many different veggies in it, makes my momma heart, happy too!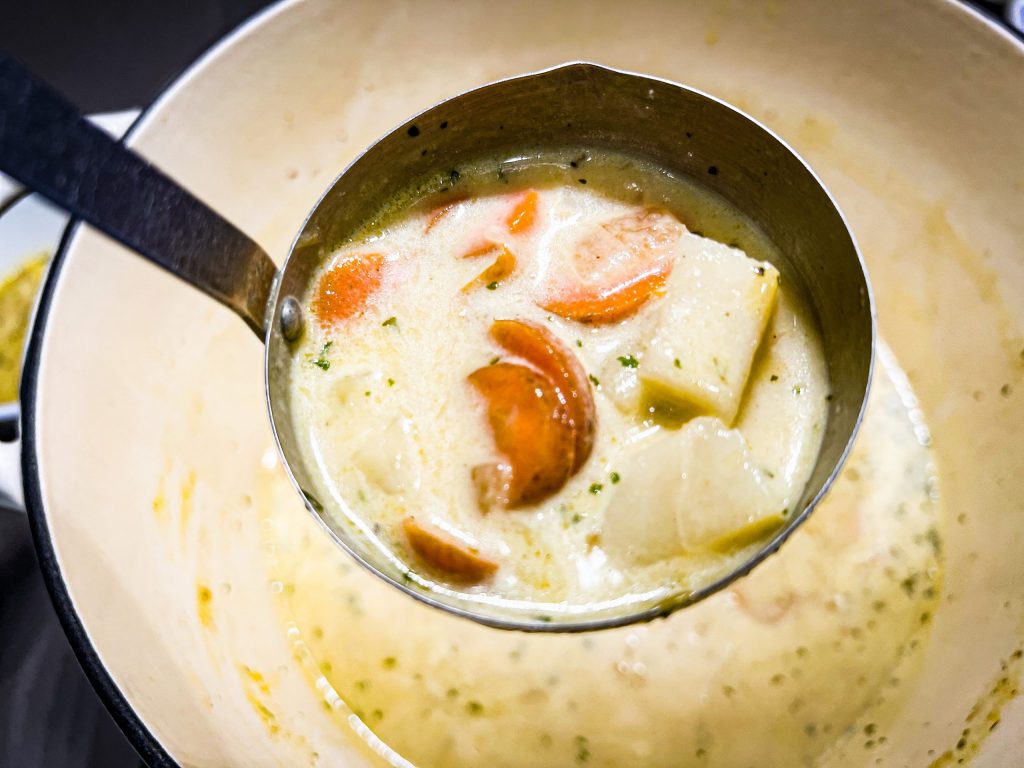 This Post May Contain Affiliate Links. Please Read Our Disclosure Policy.
Making the Best Potato Soup – the Video!
Why You'll Love This Soup
Use up leftover veggies! You could add so many more veggies to this if you wanted use them up! Add cauliflower, broccoli, asparagus, Brussel sprouts, celery etc!
Our kids eat so many more vegetables when they are in soups. I like using our long handled kitchen chopper to chop the veggies up to spoon size for everyone.
Fresh Veggies for Creamy Potato Soup
I love being able to have a stock of our fresh veggies that we harvested from the garden to make this soup with. I use this recipe weekly to get the kids to eat veggies without a peep and to use up our winter stock of onions, carrots, garlic and potatoes.
But you can use any kind of veggies you have on hand.
Materials you'll need to make this
Dutch oven or soup pot
Long handled chopper or knife to cut veggies
Questions People are asking about
Can I add bacon to this Potato Soup recipe?
You bet! Knock yourself out with bacon or any other kind of meat, ham, burger! Go wild!
Is this a vegetarian soup recipe?
Yes, but that definitely does not mean you couldn't add meat. We have added ham to this creamy potato soup plenty of times.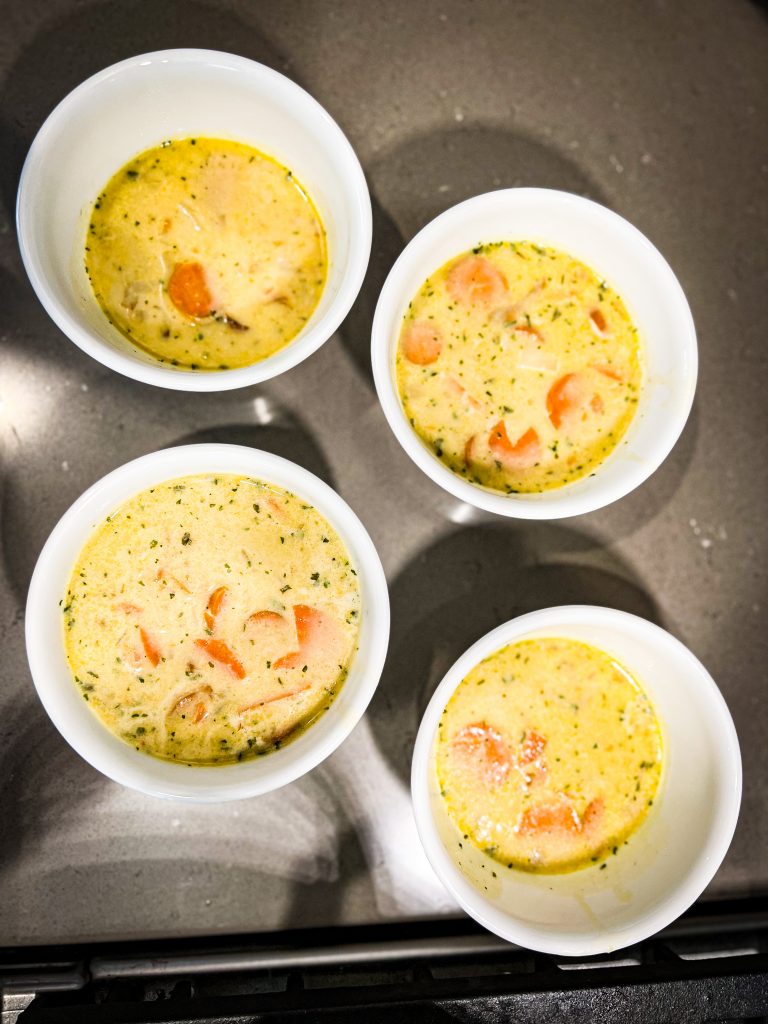 Creamy Potato Soup
Creamy and packed with veggies, you might just make this a weekly staple.
Add butter to medium heat in soup pot

Add veggies and cook until soften, then add chicken soup base

Add water, milk, evaporated milk, salt pepper, garlic powder, bring to a boil.

Wisk in flour to thicken soup

Simmer for about 10 minutes
Pin this for later!