After making a batch of our immune boosting Elderberry Syrup, and giving it to the kids on a teaspoon for years, we thought up something a little more fun. These immune boosting Elderberry Gummies are not just yummy but they pack a punch when it comes to antioxidants and vitamin C- a welcomed assistant during the cold and flu months.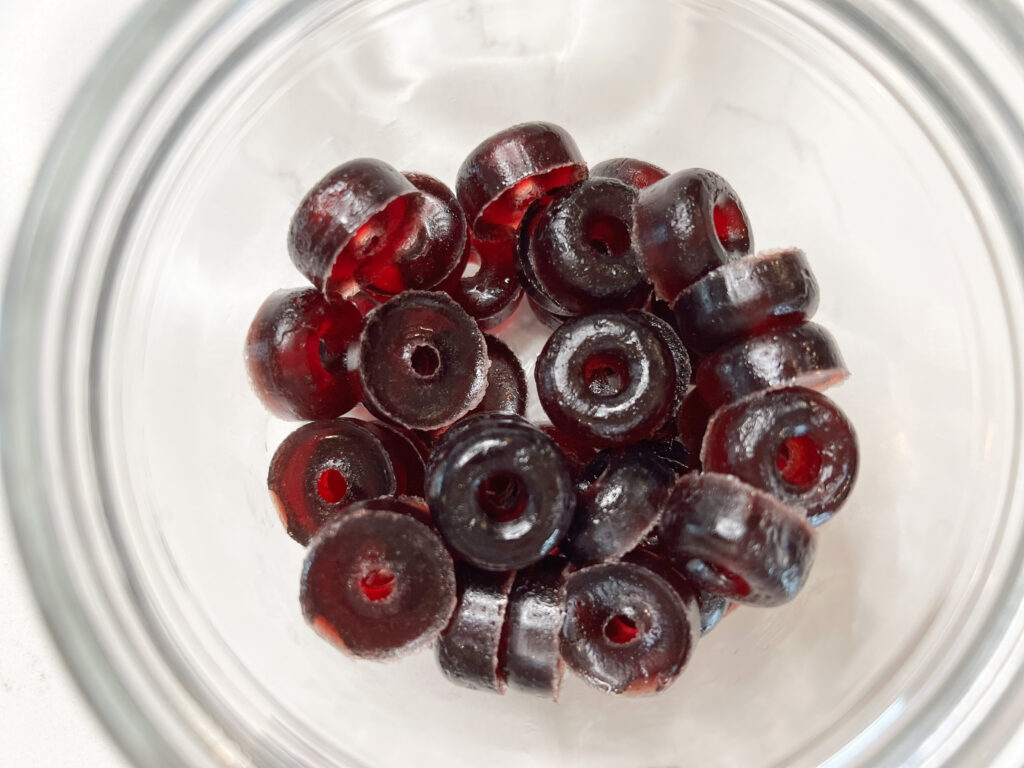 Making Elderberry Syrup
Each year around September, is when we get to picking elderberries to make some immunity-boosting elderberry syrup. I really like putting it on ice cream or just taking a teaspoon here and again when the cold/ flu season starts up. This year we brought a jar out of the freezer, thawed it out and made some fun gummies with it! If you don't have access to your own elderberries to make syrup, you can start here. We are lucky enough to have them growing wild, just down the driveway.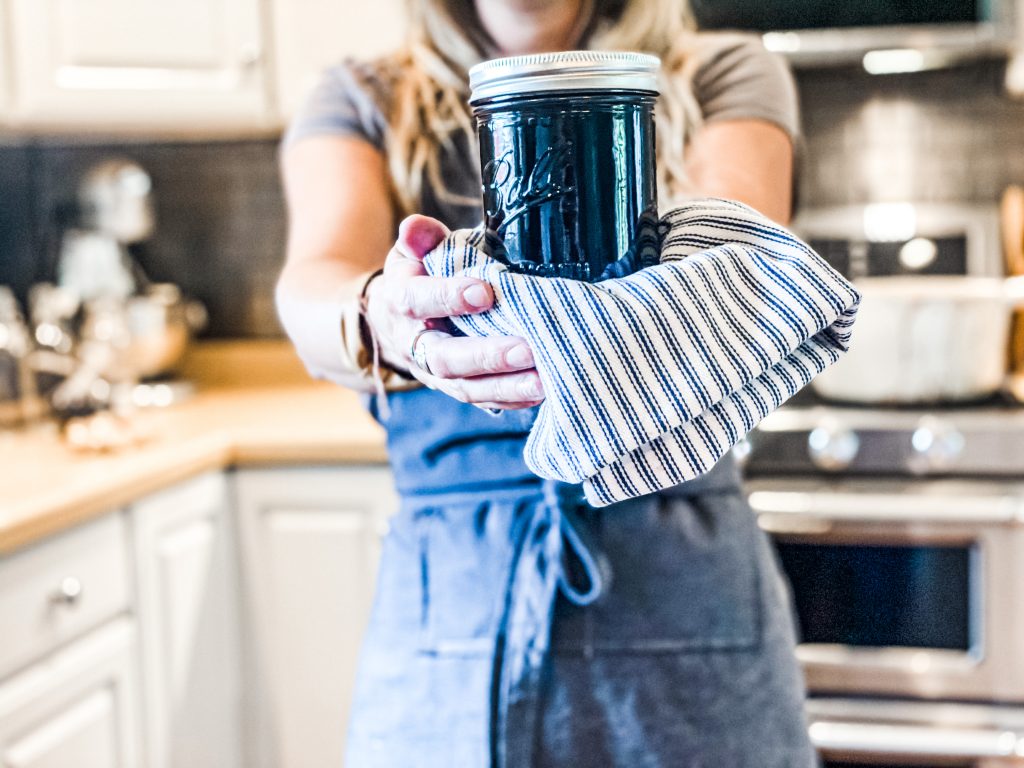 This Post May Contain Affiliate Links. Please Read Our Disclosure Policy.
How to make Homemade Elderberry Gummies the Video!
Why You'll Love Making your own Elderberry Gummies
Why not make food more fun to eat!? Putting something that we usually give on a boring ole' teaspoon is so much more fun when it looks like a mini donut!
You will know exactly what is in your elderberry gummy. Sugar content and all!
This is another way to use up some of that Elderberry syrup you have in your cupboard or freezer.
This is a quick and easy recipe!
The Benefits of this tiny little Elderberry
The berries and flowers of elderberry are packed with antioxidants and vitamins that may boost your immune system. They could help tame inflammation, lessen stress and help protect your heart too. Some experts recommend elderberry to help with preventing and easing cold and flu symptoms. If you are pregnant or nursing you should not consume elderberry.

WebMD
Let's Make Em!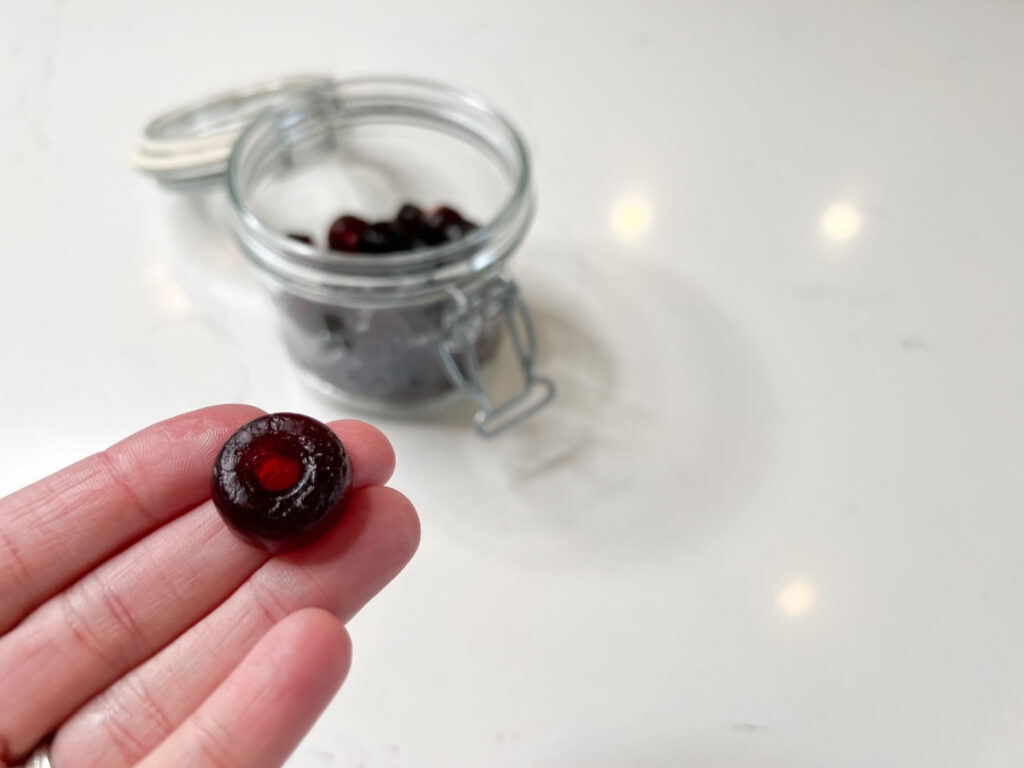 Materials you'll need to make this
A gummy mold, (I always loved the gummy lifesavers, so I went with this classic shape) a glass 9×13 pan or a cookie sheet will even do!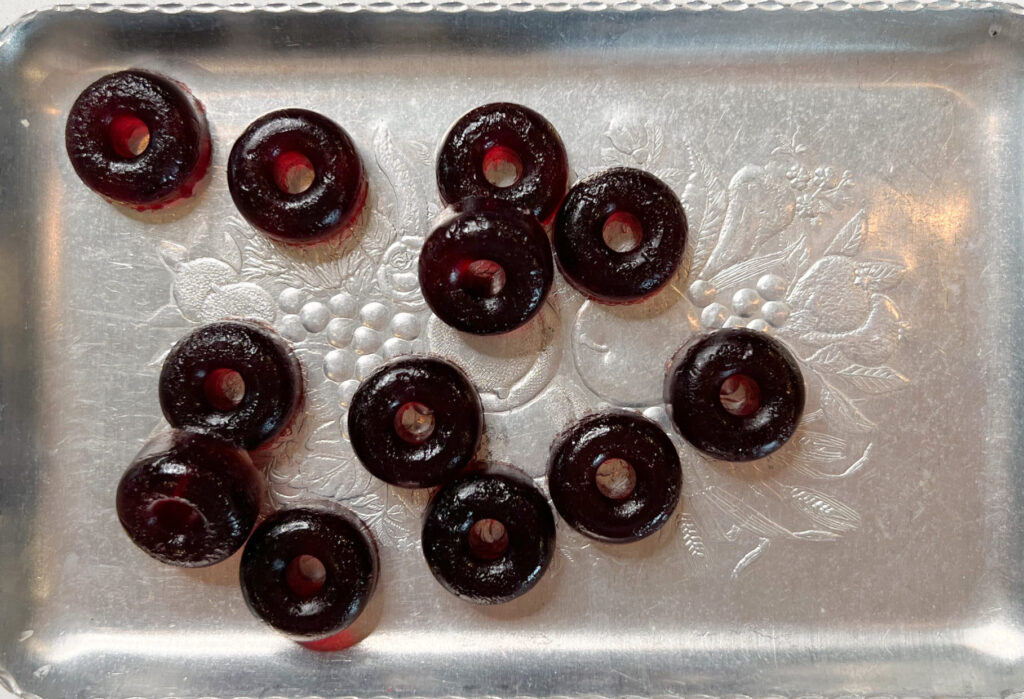 Homemade Elderberry Gummies
Packed with Vitamin C, these delightful little gummies will not only help you fight off the cold and flu, but you'll know exactly what's in them!
Rub or spray coconut oil into your silicon molds or trays.

Add 1/2 cup of elderberry syrup to a glass bowl and add gelatin.

Add 1/2 cup of hot water to the mixture and whisk until incorporated.

Pour the rest of the elderberry syrup into the mixture and whisk.

Put the elderberry mixture into the molds. (If you are using a silicon mold, you may want to first set it on a tray of sorts, as once filled, you don't want it all to drip out in the transfer to the fridge)

Place in to the refrigerator until solid and set (usually around 2 hours).

Pop out your gummies and store in an airtight container and in the refrigerator for up to 2-3 weeks.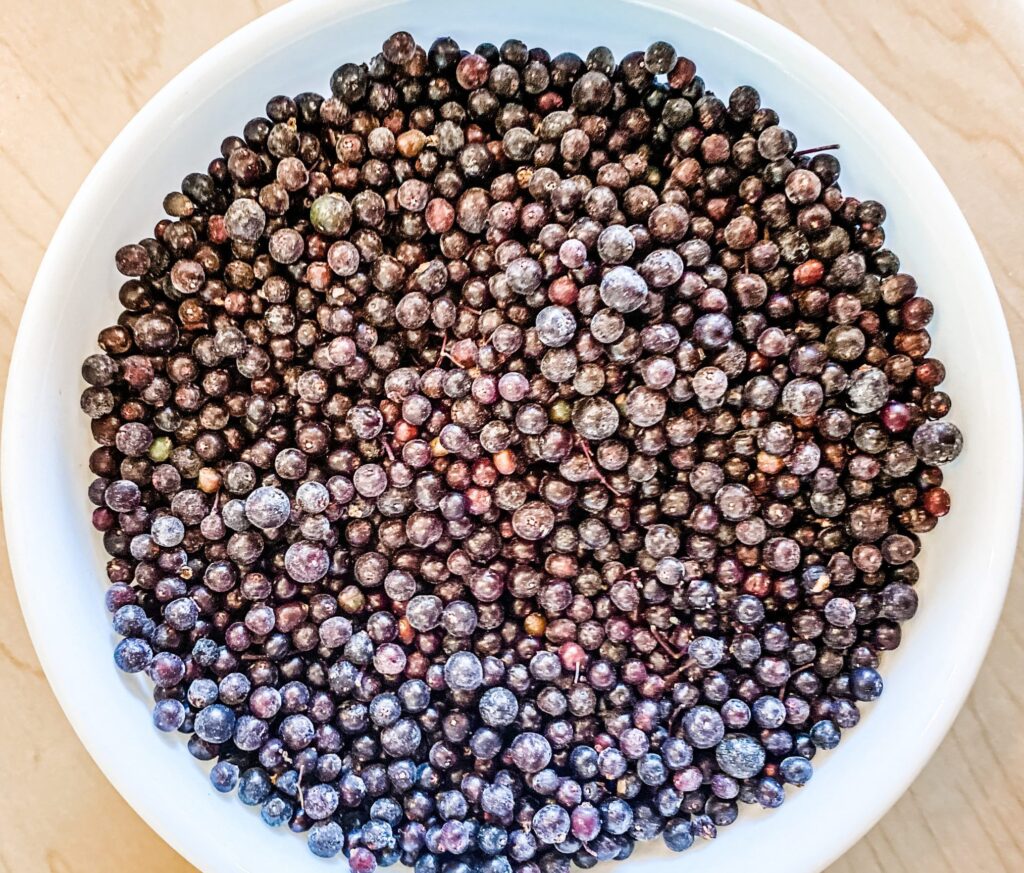 Questions People are asking about Homemade Elderberry Gummies
How Long will Homemade Elderberry Gummies Last?
These homemade gummies are made with just a touch of preservative from the lemon juice, so they will only last a few days in an airtight container at room temperature. I like to keep ours in an air-tight jar in the refrigerator. Keeping them in the refrigerator, they can last 2-3 weeks, that is, if your kids leave them alone that long.
How often should I take Elderberry Gummies?
We take Elderberry syrup and gummies in shorter increments to ensure that our bodies don't become immune to its potency. When we feel a cold/ cough/ flu coming on, we'll dose up. Then once the illness has passed, we'll take a break.
How many should gummies should I take?
Our kids will take 1-3 daily and us, adults, can take up to 6 per day.
Are homemade elderberry gummies better than store bought?
Literally as I was editing this Homemade Elderberry Gummy video this morning, I was listening to the Today Show talk all about the effectiveness of vitamin gummies today. It was as I thought. There's a lot of sugar that goes into making gummies taste good and there's also a lot of preservatives that goes into making them shelf stable. These gummies also tend to lose nutritional potency as they age on the shelf.
So does that mean we are consuming glorified fruit snacks? Does this mean they are less effective? Maybe. Does it mean that you should head to your vitamin cupboard and toss everything out? I don't think so.
I just know that if I am capable of making something and have items on hand, then I'm willing to give a home remedy a try.
Making our own homemade elderberry gummies will ensure that I know exactly what goes into my family's immune system, that's all.
Easy-to-Make Low-Sugar Fruit Snacks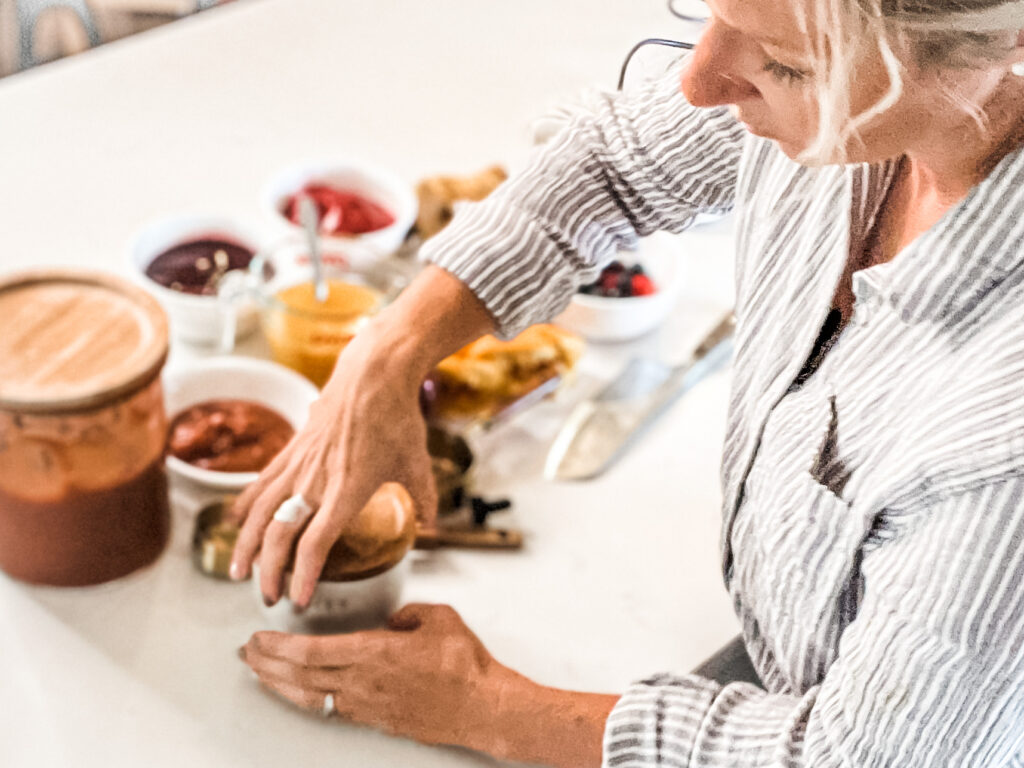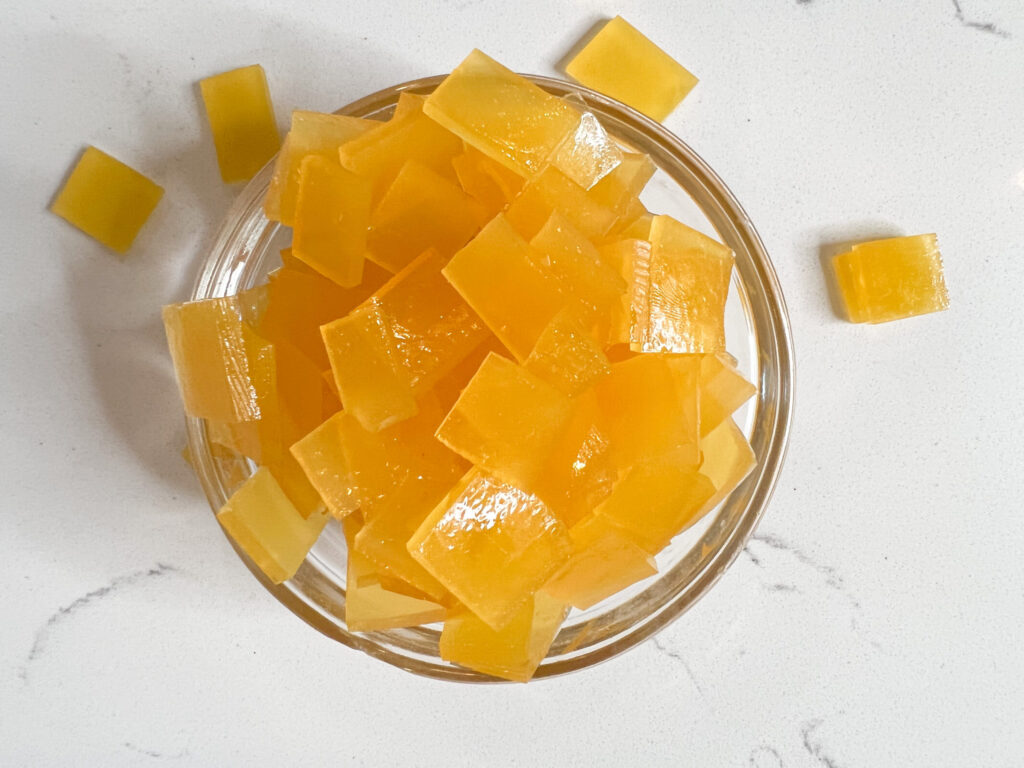 Other Natural Fruit Snack Recipes
Once we get going we incorporated all the left over fruit we had and made an entire package of mixed fruit gummy snacks!
Apple: 1 cup of Apple sauce, 1 tablespoon lemon juice, 2 tablespoons honey, 3 tablespoons of unflavored gelatin.
Grape: 1 cup of Grape juice, 1 tablespoon lemon juice, 2 tablespoons honey, 3 tablespoons of unflavored gelatin.
Banana: 1 cup of Banana puree, 1 tablespoon lemon juice, 2 tablespoons honey, 3 tablespoons of unflavored gelatin.
Strawberry: 1 cup of Strawberry puree, 1 tablespoon lemon juice, 2 tablespoons honey, 3 tablespoons of unflavored gelatin.
Orange: 1 cup of Orange Juice, 1 tablespoon lemon juice, 2 tablespoons honey, 3 tablespoons of unflavored gelatin.
Instructions:
Grease molds or pans. Add all ingredients (except the gelatin) into a small sauce pan. Heat on medium until hot. Whisk gelatin into the mixture until dissolved. Pour mixture into molds or pans and set in the refrigerator for up to 2 hours in order to set up and become solid. Pop gummies out of the mold or cut into cubes, if on tray.
Store:
Keep your homemade gummies in an airtight container in the refrigerator for 2-3 weeks.
Pin this for later!
*I am not a medical professional and do not intend to offer medical advice in any content I create. As, always, do your own research and speak to your doctor or pediatricians if you have concerns.