These Sweet and Spicy Rosemary Cashews are the perfect way to spice up your plain ole' cashews and simple enough to make them right on your griddle.
We first started making these Rosemary Cashews to compliment all the sweet treats at Christmas time, but now I love making up a batch just to have around, they're a lovely tractor snack or to add to a lovely glass flip top jar for a Father's Day or housewarming gift.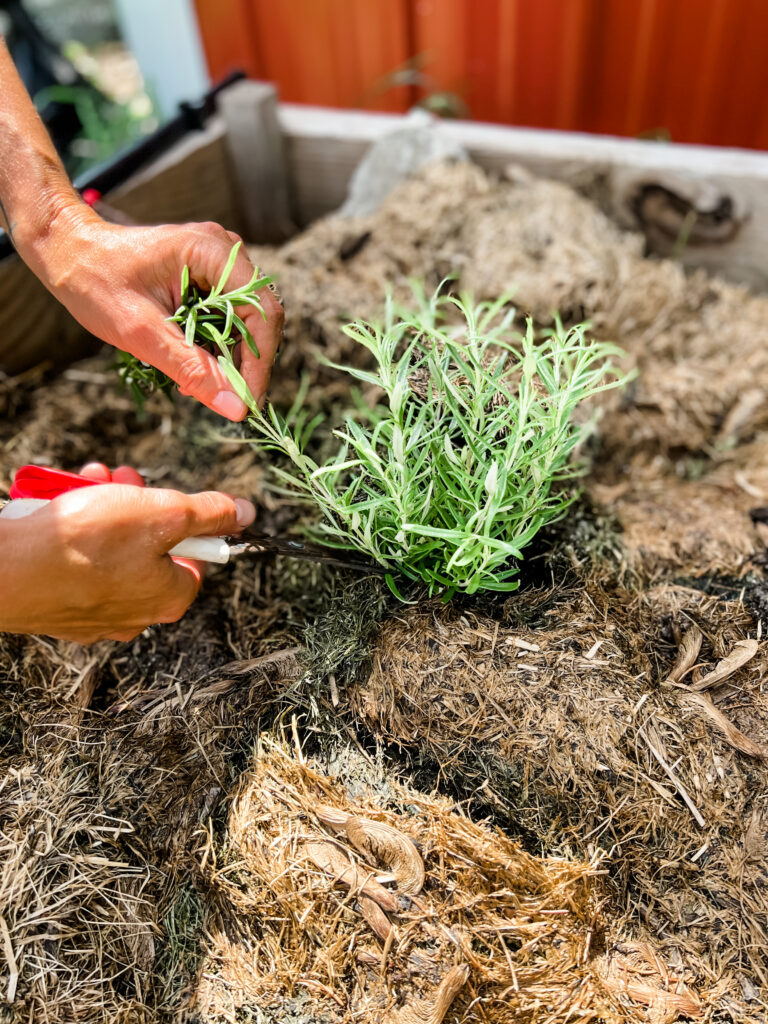 This time of year is when I love grabbing some fresh herbs from the garden and excitedly use them in ever dish I can think of! Dill will be the next one we start grabbing for as our cucumbers turn into delicious buckets of refrigerator pickles!
These cashews looks just so perfect in flop top jars, I can't help but want to give them as gifts. They make the perfect Holiday Hostess Gift or Father's Day gift! My husband says they are great with a beer or two! They are just the perfect combination of buttery, sweet and a touch of spice. You can jazz them up with as much heat as you'd like, too!
Making Griddle Sweet and Spicy Rosemary Cashews the Video!
Why You'll Love Making Sweet and Spicy Rosemary Cashews
I love when I can take an inside activity like roasting a pan in the oven and bring it outdoors in the summer with the griddle or our smoker! And if you're making these in the winter time in your own kitchen, the smell of rosemary is so darn lovely!
These Sweet and Spicy Rosemary Cashews are a lovely addition to a housewarming basket, holiday hostess, or Father's Day Gift.
These are quick and simple to make. Turn something average in to something delightful, plus these Sweet and Spicy Rosemary Cashews look way better doctored up, in a pretty glass jar.
Materials you'll need to make this Recipe
Ingredients
A Hot Griddle like our Blackstone outdoor griddle or a cookie sheet for your oven.
Mixing bowl
Sweet and Spicy Rosemary Cashews
These sweet and spicy cashews are the perfect addition to any charcuterie board, holiday spread or would make a fabulous high-end looking gift!
1 Cookie Sheet/ Griddle

1 Mixing Bowl
1

lb.

Roasted Cashews

2

tbsp

Minced Fresh Rosemary Leaves

1/2

tsp

Cayenne Pepper (1/3 tsp.)- Add to your spice liking

2

tbsp

Maple Syrup or Brown Sugar

1

tbsp

Sea Salt

1

tbsp

Melted Butter
Optional Ingredients
1/2

tsp

Cinnamon

1

lb.

of any other kind of Nut
Preheat Oven or Griddle to 350°. Spread nuts on cookie sheet or griddle and toast until warm. (About 5 Minutes)

In large bowl combine minced rosemary, pepper, sugar/ syrup, salt and butter and toss with nuts.

Lower heat to 250°. Spread nuts onto cookie sheet or griddle and warm until butter is absorbed- lower the heat if browning too much.

Allow the nuts to cool before adding them to a jar or sealable container.
Questions people are asking about these Sweet and Spicy Rosemary Cashews
Can I use other kinds of nuts with this recipe?
You sure could give it a try. Our favorites are cashews, so we've stuck to them.
Should I use halved or whole cashews?
I tend to use whole cashews as they tend to stay together a bit more. The halved portions can crumble when heated.
How should I store these rosemary cashews?
We keep them in seal jars like these flip top jars. You could keep them in any air tight container!
Tips about Rosemary Cashews
I like to make these in the same increments as the glass jars that I'm filling. So I adjust my recipe accordingly.
Whether you make them outside on the griddle in the middle of summer or inside on a cozy winter day, they will turn out the same!
Add as much sweet and spice to your liking.
Do yourself a favor and make a double batch right away, you won't regret it!
Adding a bit of ginger or cinnamon during the holidays really amps up the flavors of the season
Other Great Recipes to go with Sweet and Spicy Rosemary Cashews:
Homemade Gooey, Pull Apart Cinnamon Rolls
Savory Smoked Eggs
The Best Refrigerator Pickles in an Ice Cream Pail
Easy Strawberry Ice Cream Topping
Pin this for Sweet and Spicy Rosemary Cashews later!