This easy bow tie can be made with just ¼ yard of fabric and under 1 hour!
I love making custom little outfits for our kids. Making dresses for the girls was leaving my little guy out of the picture. I needed something easy and fun that would dress up his outfit. By making an easy bow tie in coordinating fabric to the girl's skirts/ dresses, he feels like he fits right in!
(This post may contain affiliate links which means I make a small commission at no extra cost to you.)
By now he has quite the collection of bow ties to choose from for special events. He loves that they're easy for him to put on whenever he wants. A pretend wedding, Christmas, dress-up, Easter...he loves his bow ties! I like to think it's really because he knows his momma made them.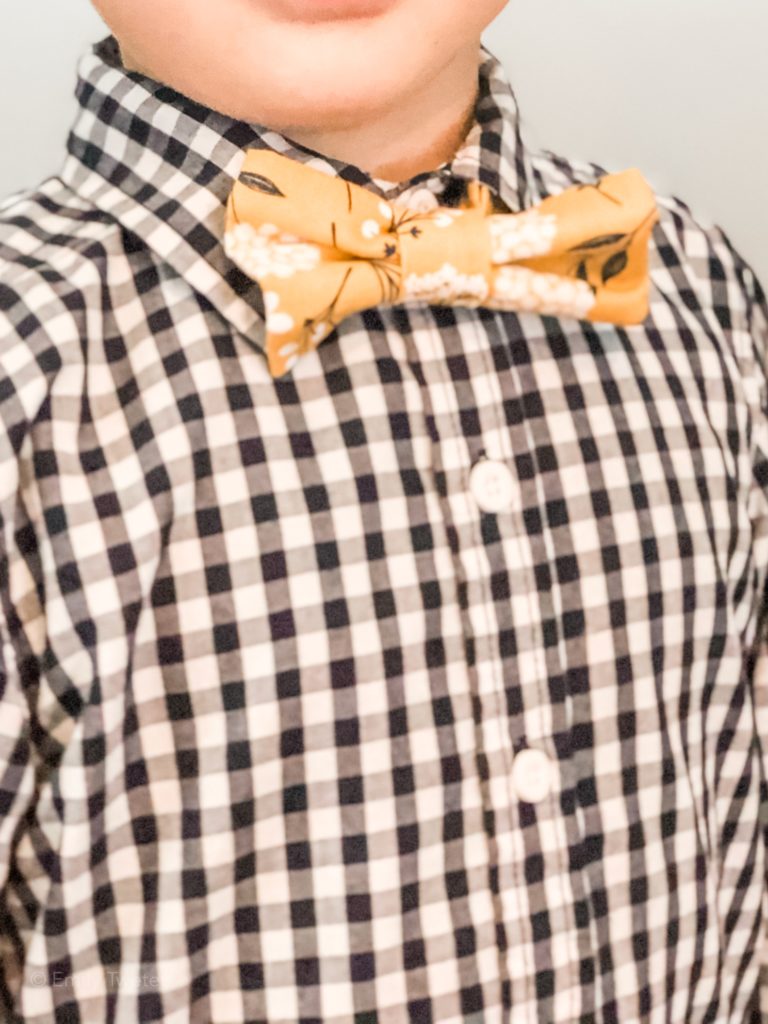 This easy bow tie can be made with just ¼ yard of fabric and under 1 hour. So you could practically whip this little bow tie up on your way out the door to Christmas celebration!;)
The best part? You pick the fabric or maybe you let him choose. Satin, corduroy, cotton, fleece- really you could go crazy!
2nd best part? There's no tieing of this tie, so even my little guy can get himself dressed (with maybe a little help folding his collar down in the back).
Here you go!
Supplies for making a Bow Tie:
¼ yard fabric (I use regular quilter's cotton but you could also use satin or anything you'd like, really.)
Velcro
Matching thread
**The measurements below were created for my 5 year old. However, the same measurements would probably fit 2T-8. Or maybe even up to a size 10 by simply adjusting the velcro placement.
Cut
...three pieces of fabric. Your main bow piece at 8 ½ x 6 ½ inches, the neck strap at 2 x 18 inches, and the middle cinch at 2 x 3 inches.
Fold
...each piece in half lengthwise (with right sides together) and stitch along the raw edges, using a ¼ inch seam allowance.
Turn
...each piece right side out and iron flat. The seam can go along the center of the backside of each piece.
Grab
...the large bowtie piece and fold it in half width-wise and sew the two raw ends together, using a ¼ inch seam allowance.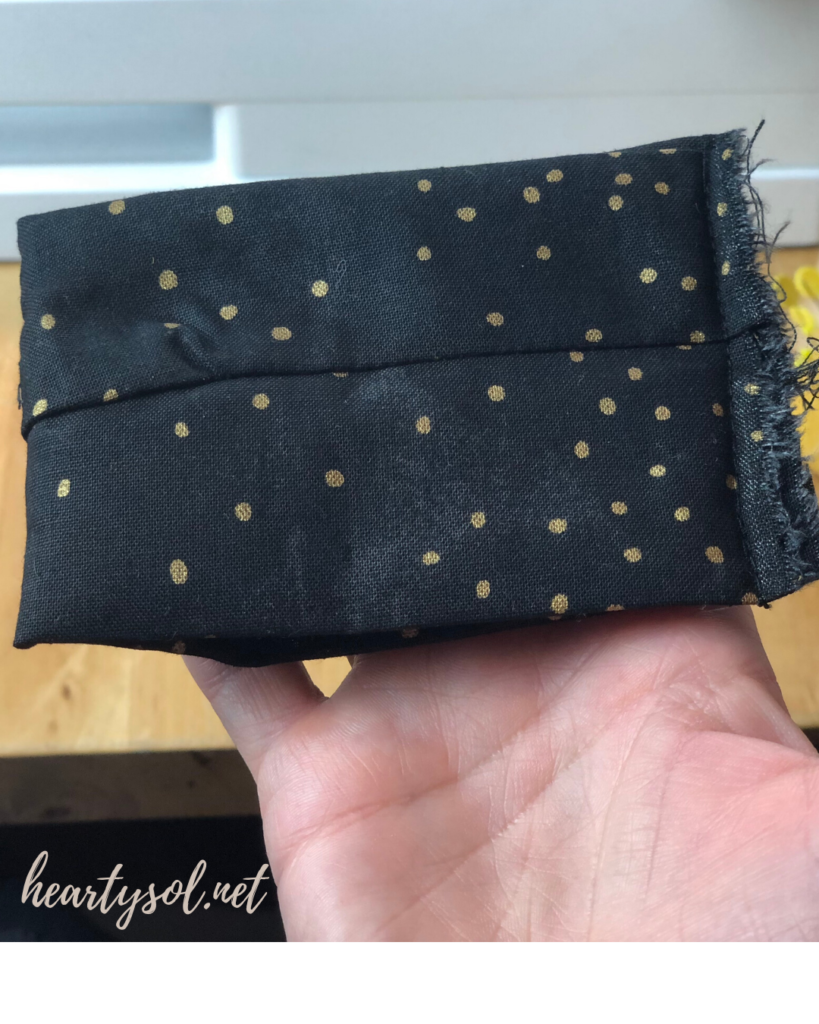 Turn the bow tie
...this fabric right side out and flatten. Center the seam along the middle of the backside and open up the ¼ inch raw edges on the inside and lay them flat.
Pinch
...the middle of this fabric, right along that centered seam…..creating a sort of accordion fold. Thread a needle and wrap some thread around the middle to cinch it in tight and knot the thread ends with your needle, nice and snug to the center of the bow.
Wrap
... the rest of this little strip of fabric snugly around the center of the bowtie until you reach the back again. Fold the raw edge under and hand stitch in place. (If you have way too much fabric to fold under, cut some off first.)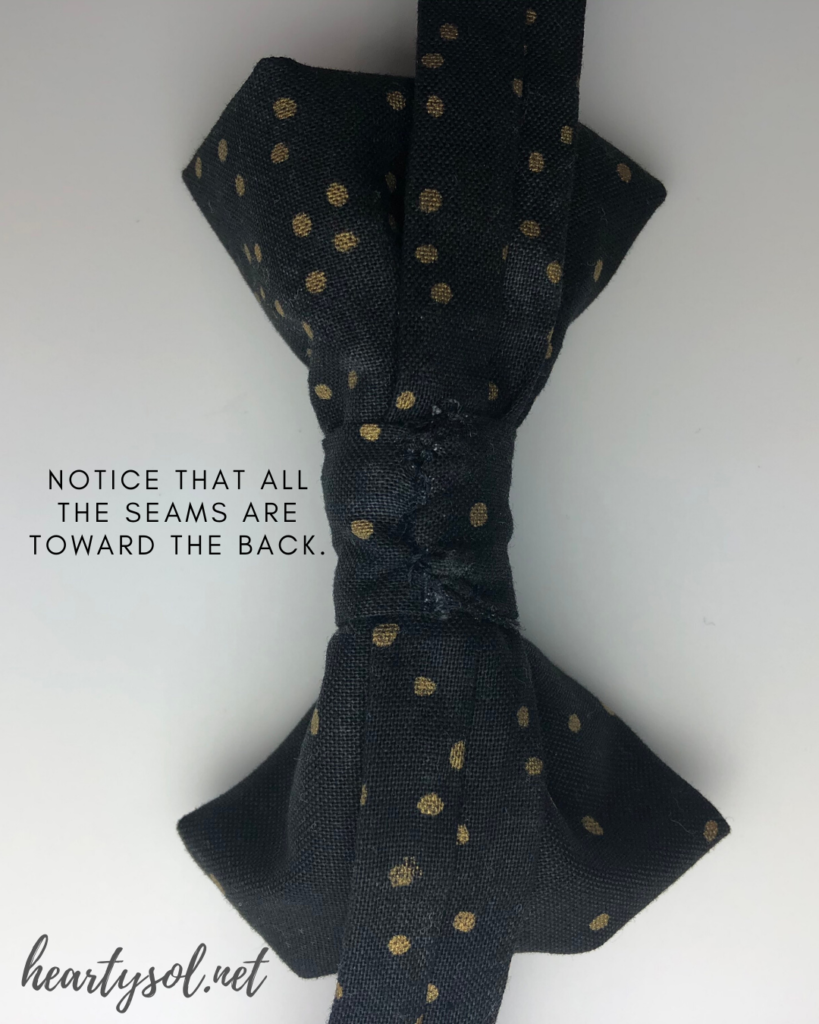 Fold
...each end of the neck strap under a ¼ inch, then another ¼ inch, and then sew in place.
Finish your Bow Tie
....sew some velcro to each end of the neck strap, making sure that one piece is on the "right' side of the neck strap and the other piece of velcro is on the "wrong" side of the neck strap. That way, the velcro will secure properly without the neck strap getting twisted.
I really hope you enjoyed this tutorial! If you're looking for more sewing tutorials, check out my how to make a girl's winter dress tutorial here!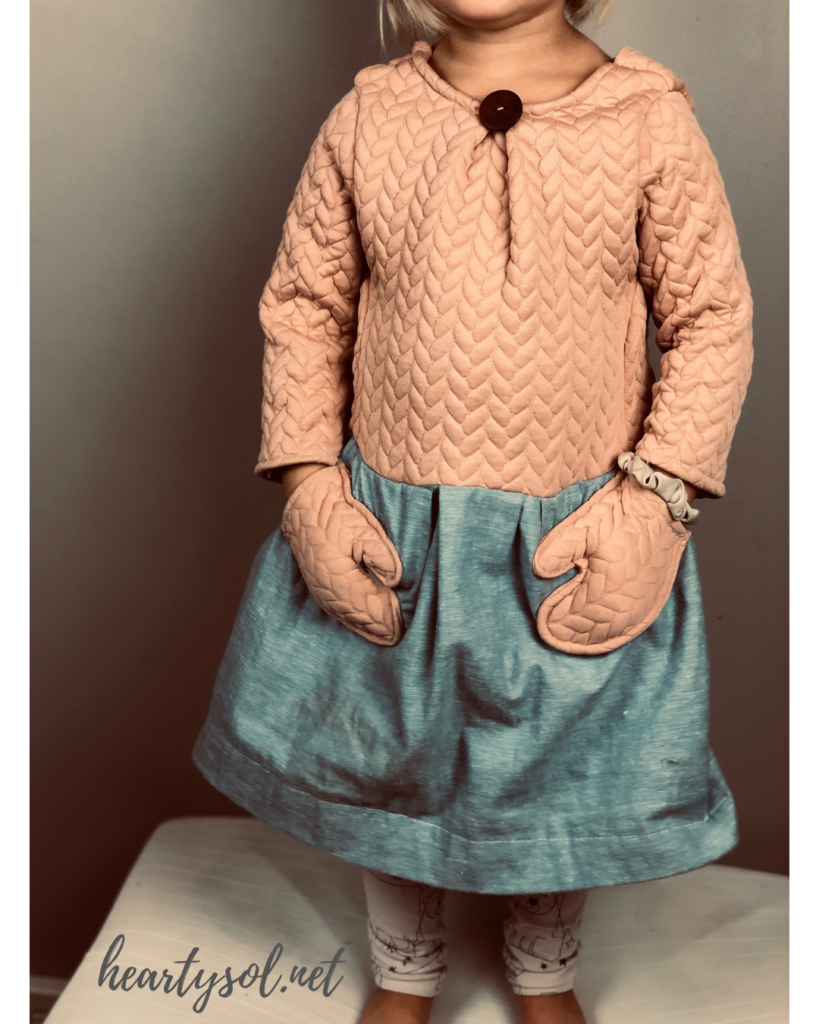 I'd love to see how your bow ties turn out. Feel free to post photos in the comments section when you get done with your projects and tag Hearty Sol!
Cheers!