Making little jars of Russian Tea for the special people in our lives, is one of the best things about the holidays! This recipe requires only 6 ingredients, a little hand to stir, and a jar!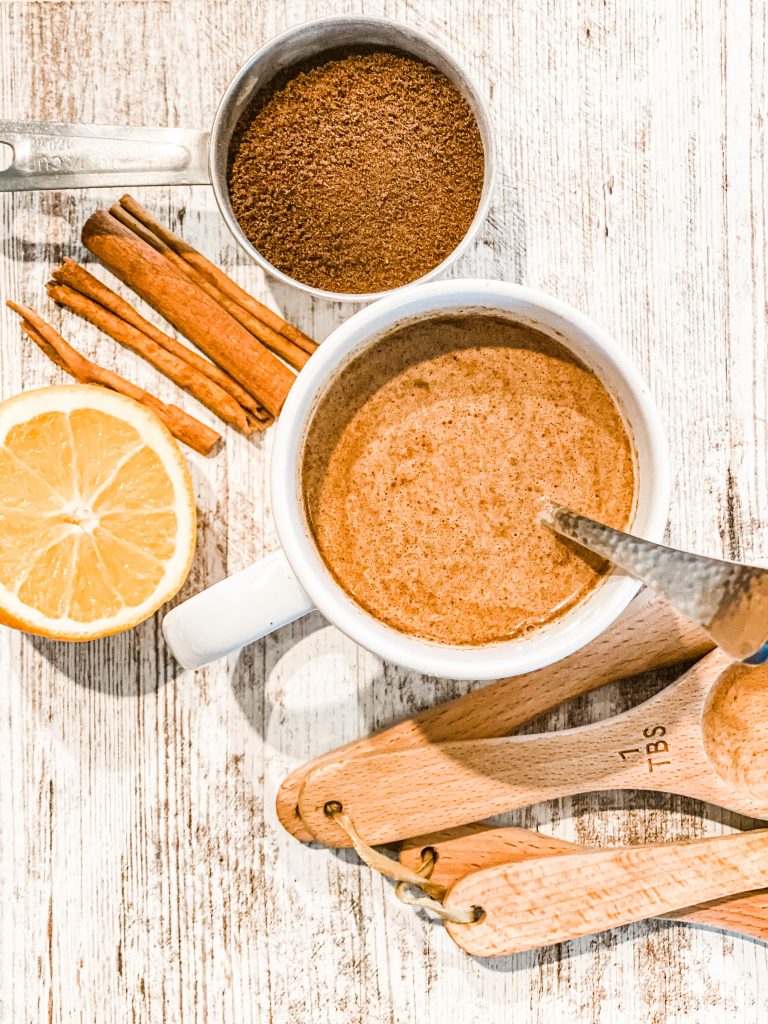 My grandma would make this recipe, keep it in a glass jar on her counter and stir us up a come when we would come visit! It is one of the food/ smell sensory memories that I will forever have of my grandma!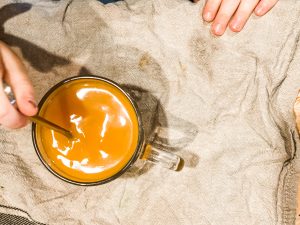 This batch makes up about 1 quart of Russian Tea Mix. We will often double and triple the batch, fill pint-sized jars. Jazz your gift jar by adding a little label, string and send them with the kids to school for the teachers and bus driver. They make the perfect little gift that even the smallest babes can help with.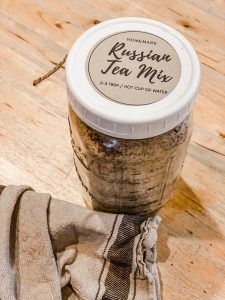 Once you've got your ingredients all mixed up, add 2-4 teaspoons of Russian Tea Mix to a cup of hot water, and enjoy!
Feel like gifting your new Russian Tea Mix to someone special? Grab my free printable labels and get gifting!
ADULTS ONLY To spice things up you could add a bit of whisky, cinnamon schnapps or any other of your favorite liquors. 😉 Sounds like a wonderful way to spend the holidays!
The Video Tutorial
(This post may contain affiliate links which means I make a small commission at no extra cost to you.)
Folks ask all the time about my little wooden spoons! I bought a set from a person who hand makes them, but I will link a similar set here for you! 😉
The Printable Recipe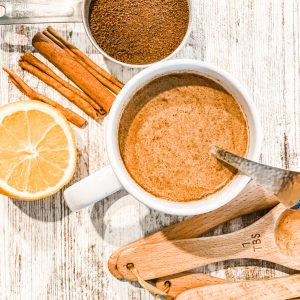 Russian Tea Drink Mix
This delicious citrusy and cinnamon drink will delight your taste buds and makes a wonderful little gift when place in a pint jar!
Mix all ingredients together and enjoy 2-4 tablespoons with a cup of hot water!
Try my other Hearty Hot Drink Mixes!
Our favorite Hot Cocoa
Delicious Vanilla Chai Tea Latte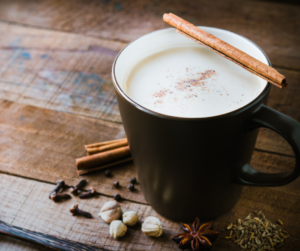 Making Honey, Lemon, Ginger Tea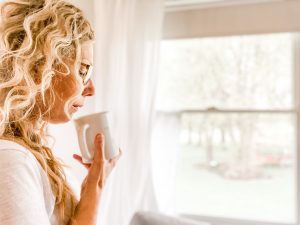 For more Farm Living, Hearty Recipes, and our Handmade Home- don't miss out! Sign up to get all things Hearty sent right to your inbox!