Sheepskin doesn't require an extensive care routine, but we like to freshen them up a few times per year. This post has everything you need to know in order to clean a sheepskin rug right at home!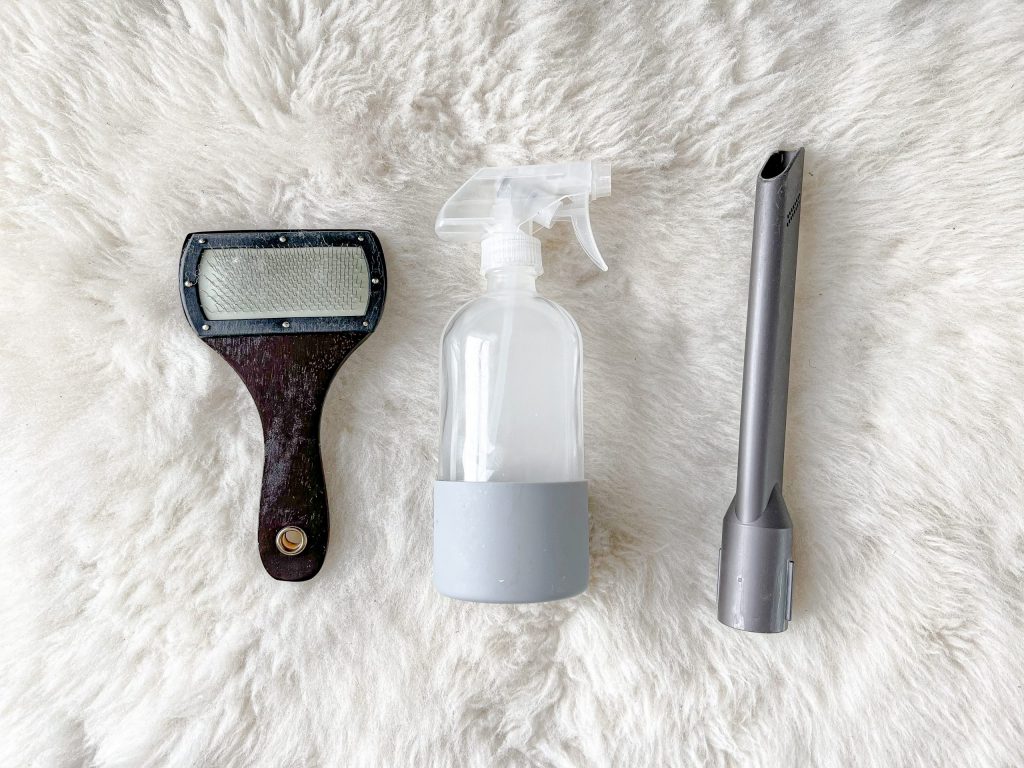 The lanolin in Sheepskin is naturally antibacterial and self-cleaning! I know, don't you wish we had more things like this, around our home?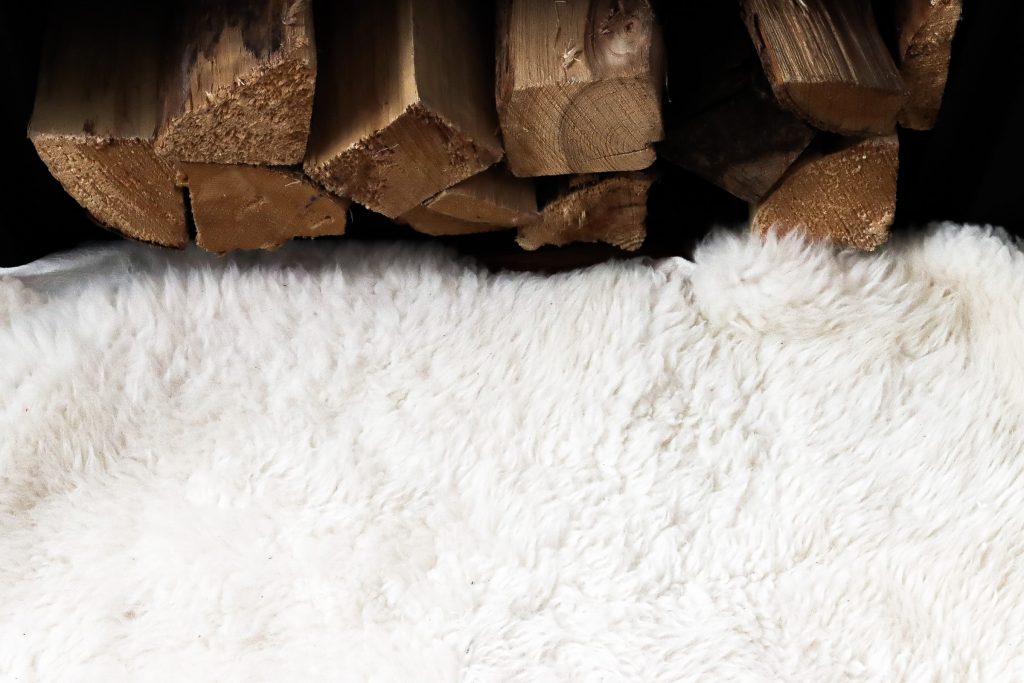 Sheepskin fibers breathe like no synthetic fiber can, creating a natural thermostatic effect that keeps you warm in the winter and cool in the summer! There are just so many health benefits to having a sheepskin, not to have one…or three!
Each fiber of wool is hollow and can absorb up to 30% of their own weight in moisture without appearing wet, while cotton can only absorb 8%.
This Post May Contain Affiliate Links. Please Read Our Disclosure Policy.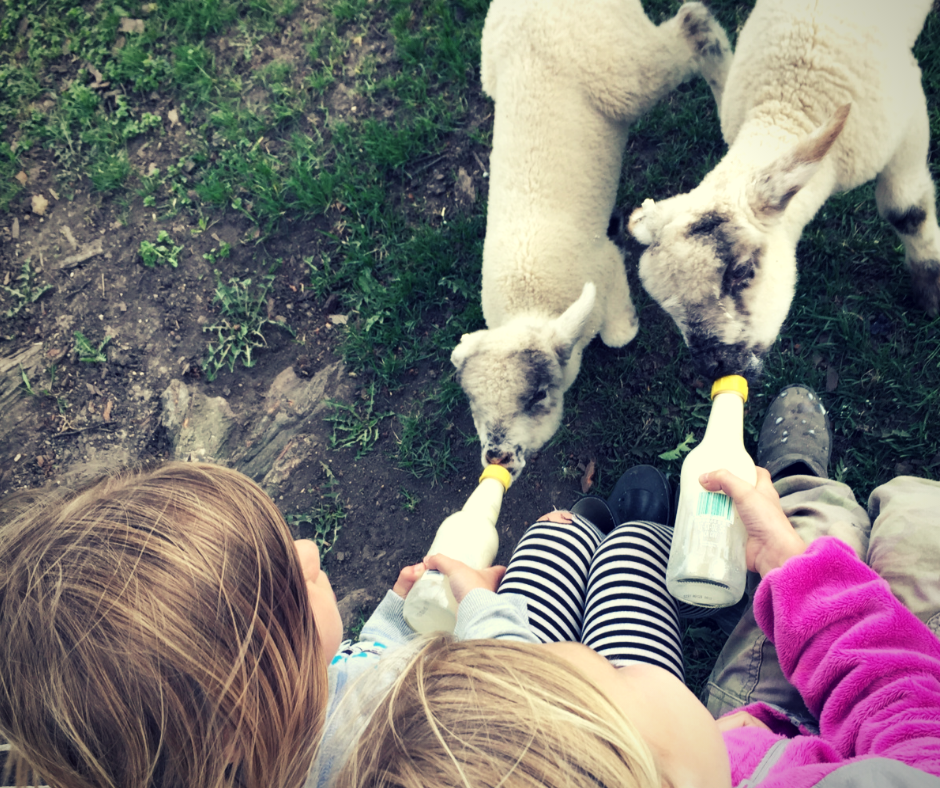 Cleaning a Sheepskin Rug
The first time you attempt something can always feel a little bit intimidating. Trust me this process took some practice. I had plenty of failed processes along the way.
I want to share this experience with you so you can feel at ease with not only owning a sheepskin but also knowing how to easily maintain it.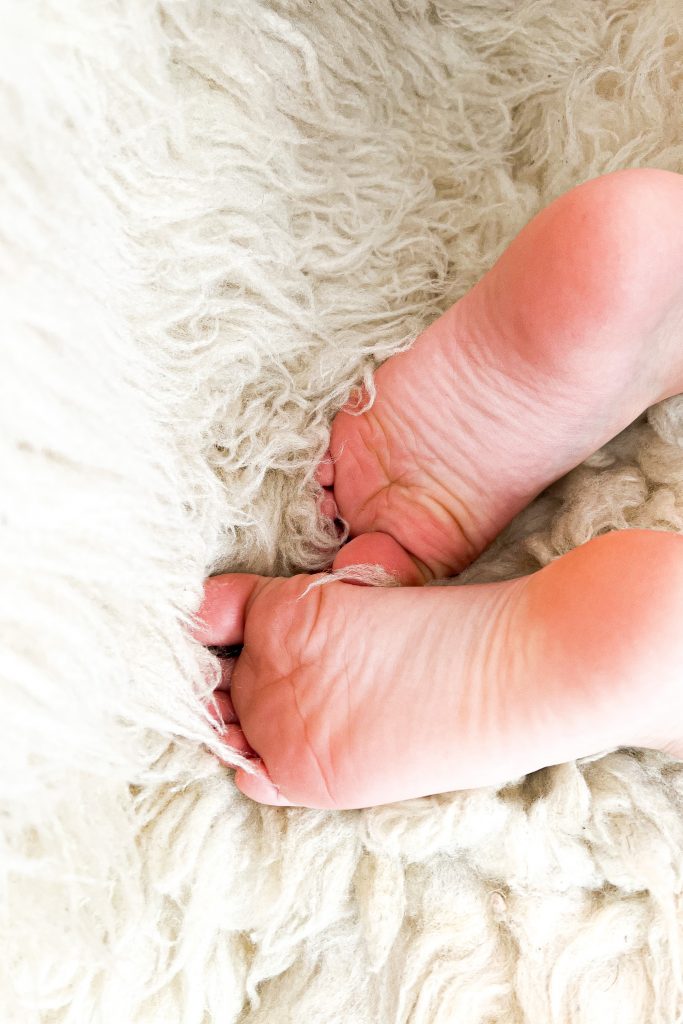 Five Tips to Maintaining and Cleaning a Sheepskin Rug
Brush out your Sheepskin regularly to remove lint and other small fuzz and to remove any matting from use.
Keep your sheepskin as bright white as the day you got it, by keeping it out of direct sunlight. The UV in the sun will cause you sheepskin to yellow over time.
Follow the washing tips in the Washing Guide 1-2 times per year to keep it fresh.
Don't put it in the wash machine- especially with our Sheepskin hides which have a natural leather backing on them.
Vacuum you sheepskin regularly to remove any debris.
Full Printable Cleaning Guide
And because I know you are going to want to reference this more than once, I made our general cleaning guide printable for your cupboard or laundry room. This also has our favorite wool cleaner recipe card with it!
I don't know about you but sometimes I still enjoy the paper version of things so I don't have to remember where I last saw an article out on the internet!
Tools that help Clean a Sheepskin Rug
Soft Cloth
Wet Vac
Woolite/ Baby Shampoo
Spray Bottle
Here's the link to our Wool Cleaner Recipe .
Before we take our Southdown Babydolls to the county fair to show, we give them a good wash down then finish with a nice brush out. The sheep love it and this helps brighten their wool and removes any debris from the deep parts of the wool.
Questions People are asking about Cleaning a Sheepskin
How do you store a Sheepskin?

The beautiful thing about sheepskin is it doesn't need a lot of coddling. As long as you make sure that it is completely dry before you roll it up leather side out and store it in a dry place like a chest, your wool sheepskin will look brand new for generations!
Can you waterproof a sheepskin?

There are a few protective sprays on the market that are designed to create a water resistant layer on the leather side of the sheepskin, many of these products are intended for footwear that is worn outside. The wool fibers of the sheepskin are naturally water resistant and can simply be shaken out or blotted away with at dry towel.
How to I make my Sheepskin soft again?

After time and use, your sheepskin can get matted. We use a simple carding brush to both clean any lint or fuzz out and bring it back to it's fluffy, original state. For the kids, this task is therapeutic! If you feel that you have vacuumed, shaken and brushed your sheepskin and it still needs some attention, take it to a professional cleaner.
How do I get my Sheepskin white again?

After brushing through the wool, mix up 1 tablespoon of white vinegar with 2 cups of water. Use a clean towel or sponge to dampen the wool, avoid sopping it through to the leather. Allow this to sit for an hour or two before going back over with clean water, then drying with a clean towel. I like to place a piece of plastic on the kitchen counter to do this, as things will get wet. Allow to dry completely, then brush out again.
Can I put my Sheepskin rug in the wash machine?

Although I would love to say yes to this question, the reality is that your sheepskin will not look the same after going through your wash machine. The leather will harden and eventually crack after being submersed in water. If you want a complete wash of your sheepskin, I suggest taking it to a professional dry cleaner.
How we shear sheep wool in the summer
You'll thank yourself for Pinning this now.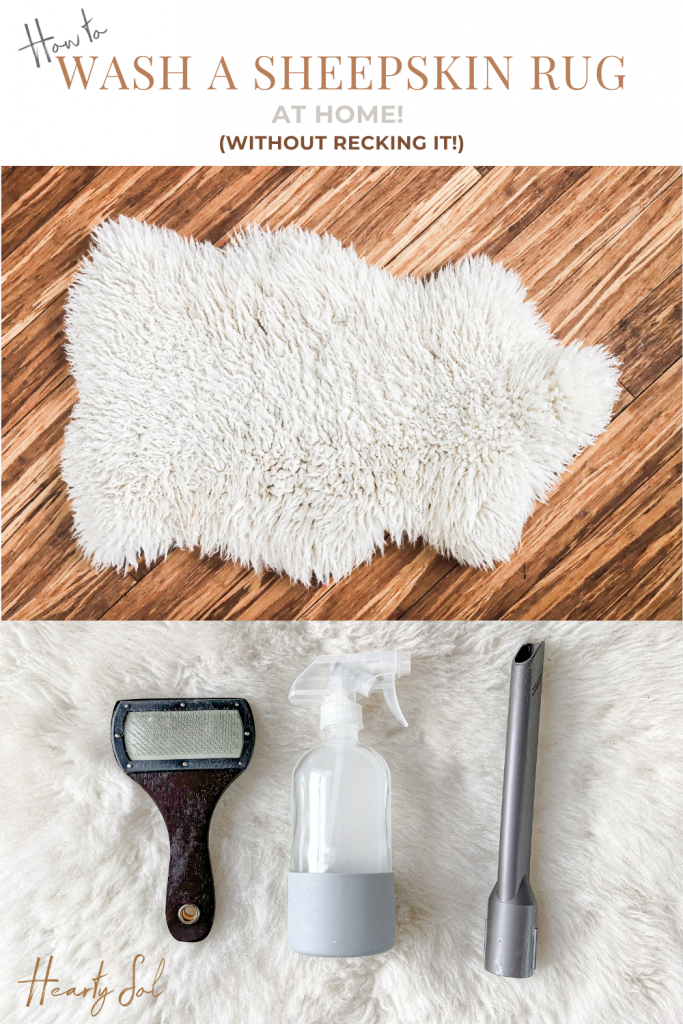 Stay in the loop!
Would you like to stay in the loop about the availability of our sheepskins? Subscribe or follow us on Instagram.