Let me show you how quick and easy it is to make your own window cleaner, right at home!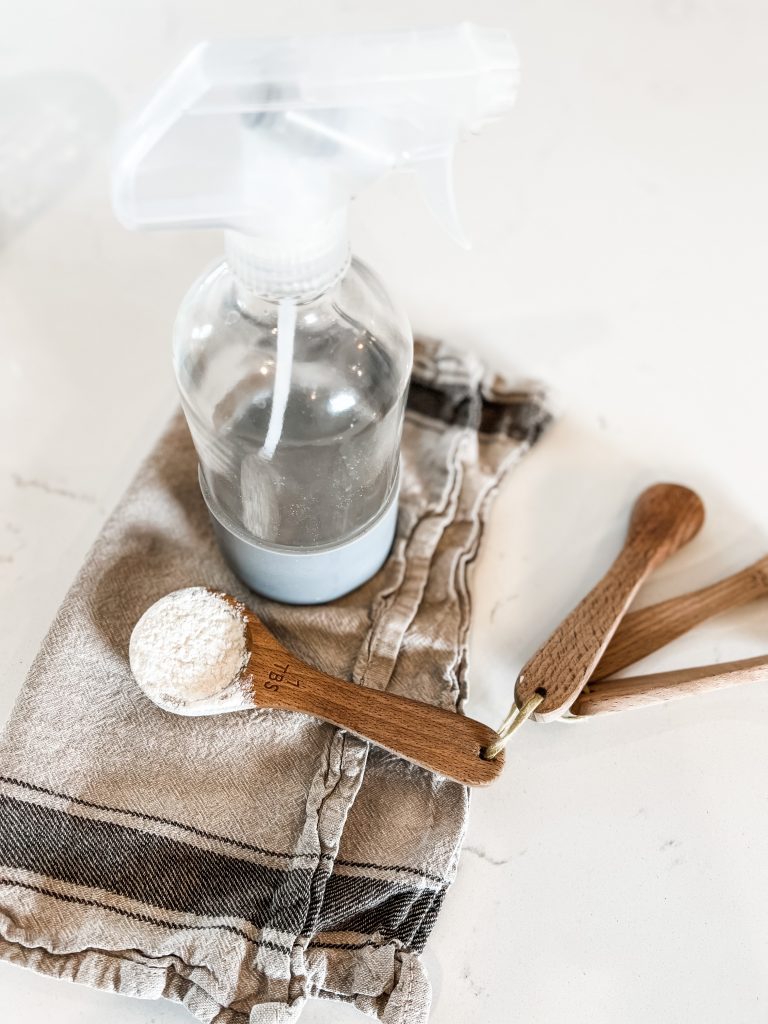 A few years back when I was pregnant with our third baby, I decided to ditch the store bought cleaners and make up my own with ingredients that I keep under my kitchen sink. Vinegar and rubbing alcohol.
Why Make your Own Window Cleaner?
I did this for a few reasons.
#1. We live real rural which meant I would have to drive a while until I found a store with windex.
#2. I liked knowing what I was cleaning with.
#3. Because I knew exactly what was in this window cleaner, the kids could handle the spring window cleaning!
I used these ingredients in my original All-Purpose Household Cleaner and Disinfectant but wanted a way to get my windows and mirrors super, streak free.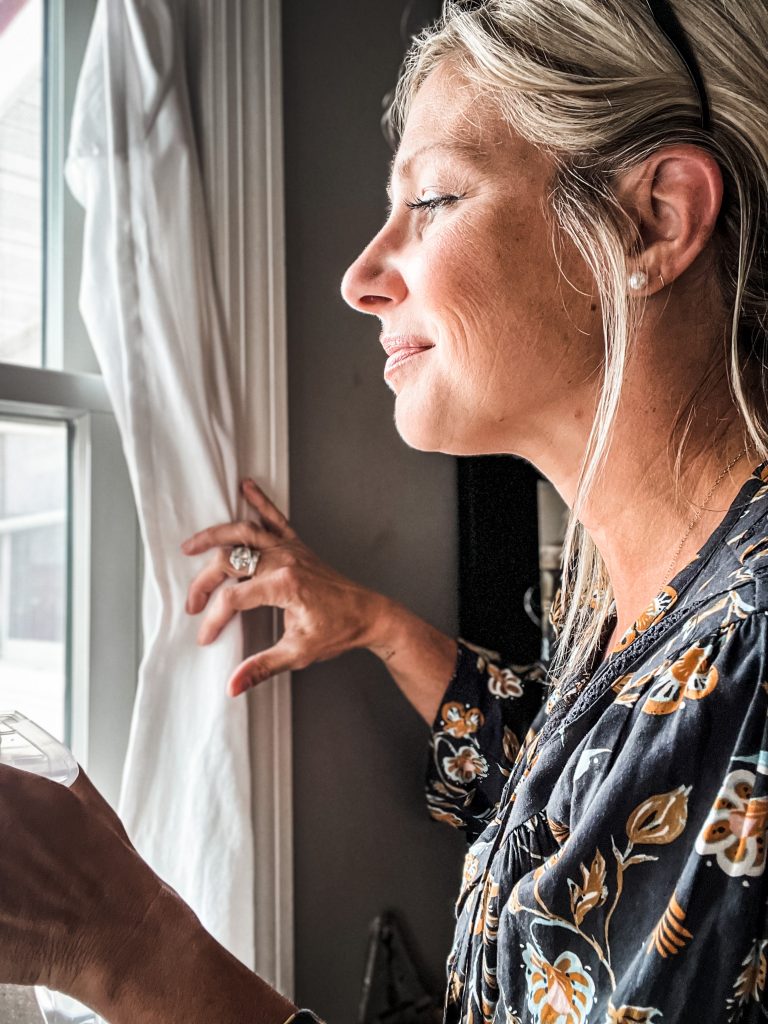 This Post May Contain Affiliate Links. Please Read Our Disclosure Policy.
How to Make Homemade Window Cleaner- the Video!
Why You'll Love This Cleaner
Use fewer ingredients, taking up less space under your kitchen sink.
You'll know just what's in your window cleaner!
It's safe for anyone to use, even kids!
Materials you'll need to make this
A refillable spray bottle. I love these glass spray bottles with the silicon sleeve.
Vinegar
Rubbing Alcohol
Corn Starch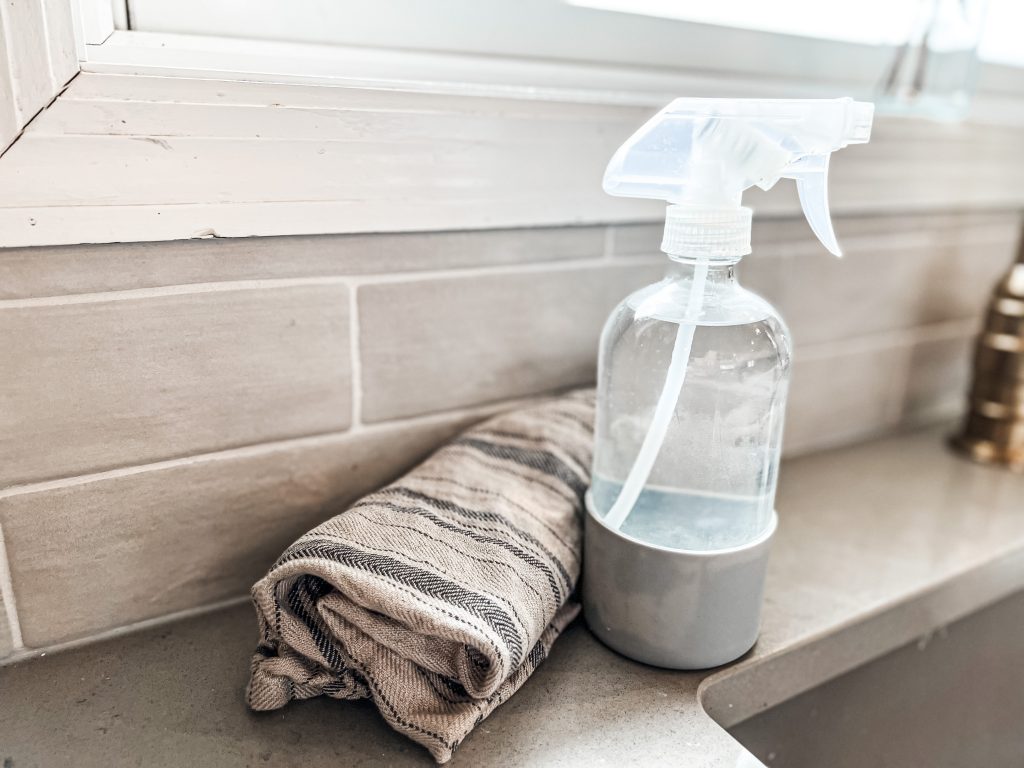 Homemade Window Cleaner
Tough Window Cleaner using everyday household Ingredients!
1 Jar for Mixing

1 Spray Bottle

1 Whisk
2

Cups

Warm Water

1/4

Cup

Rubbing Alcohol

1/4

Cup

Vinegar

1

Tbsp.

Corn Starch
Mix all ingredients together, whisking in the corn starch.

Add all ingredients to a spray bottle.

Spray windows and glass and wipe with paper towels.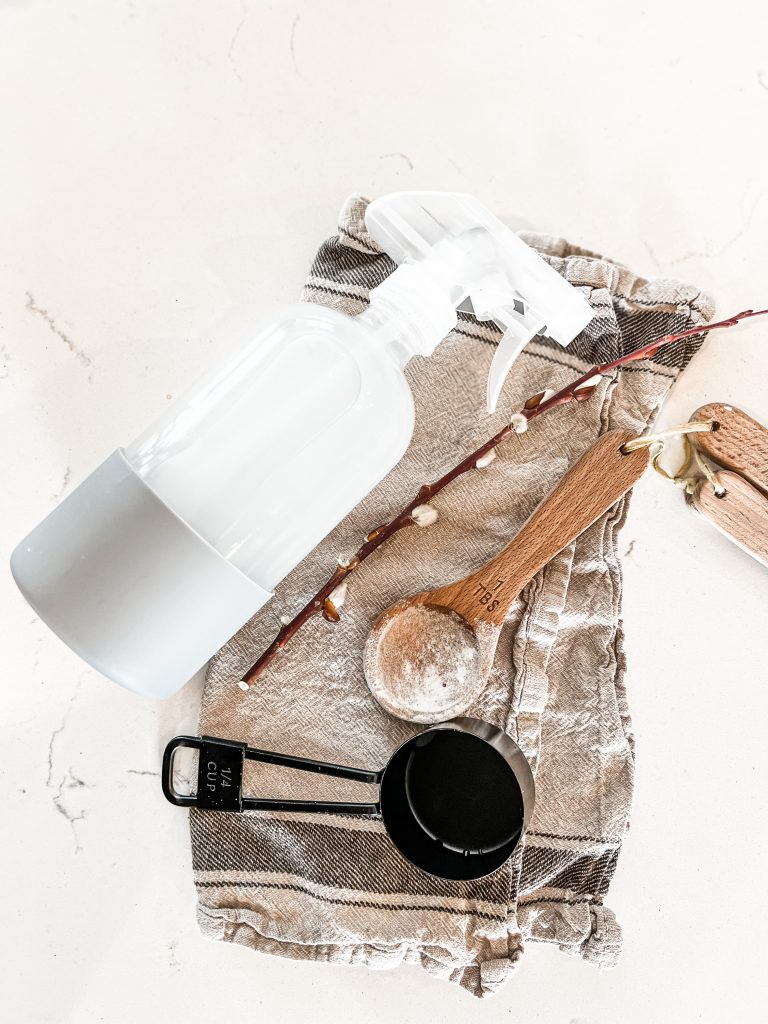 Questions People are asking about Homemade Window Cleaner
What do you use to wipe the window cleaner off of the window?
I just use paper towels. This seems to get things super shinny and clean.
Can you use essential oils in this window cleaner?
I don't know why not. I haven't tried this, but you could certainly give it a shot!
It's homemade, but is it tough?
YES! I really don't have time for things not to be hearty and tough around here, so I wouldn't have recommended this recipe if it wasn't up to my standards of cleaning! 😉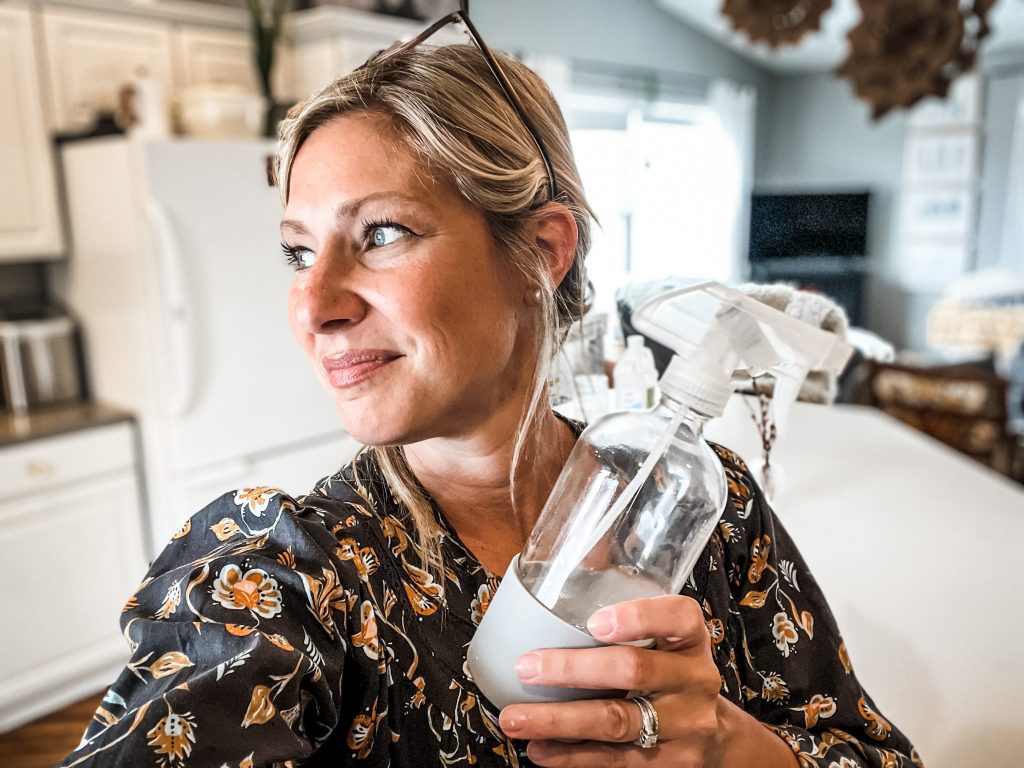 Tips about this cleaner
You can make up a big jug of this and keep it under your sink for quick an easy refills. We refill our window cleaner about every couple of weeks.
Keep a little plastic bottle of this solution in each of the farm trucks and tractors with a roll of paper towels. This way everyone can safely see through mirrors and windows!
Let the kids help out! Spring and fall is the time when we do a good window washing and the kids love to help with this!
Print out this recipe and tape to the inside of your kitchen cabinet for quick reference!
More Hearty Cleaning + Organization Posts
Home Organization | 10 Ways to a Calmer Home
Our All-Purpose Cleaner Recipe
Pin this for later!