Collection of all our homemade recipes using our beloved Instant Pot!
Why we love using Instant Pot
If you've been following our recipes you know one things for sure – we love our Instant Pot! Not only is it efficient, but you can make a wide variety of recipes in it! It is such a relief to be able to throw something in the Instant Pot and forget about it until it's done cooking. Not having to sacrifice a meal because of time constraints makes this so valuable – it has made home cooking and trying new recipes a whole lot easier – plus the clean up is great too!
What is an Instant Pot? Instant Pot is an electric pressure cooker that can cook many different food items: rice, beans, soup, meat, and even cake! Along with this, this versatile appliance has many settings including steam, saute, slow cook, and keep warm.
Want to purchase? Check out the Instant Pot website here. Check out the link to buy on Amazon here.
Enjoy our collection of homemade recipes we make in our Instant Pot and enjoy the world of one-pot meals!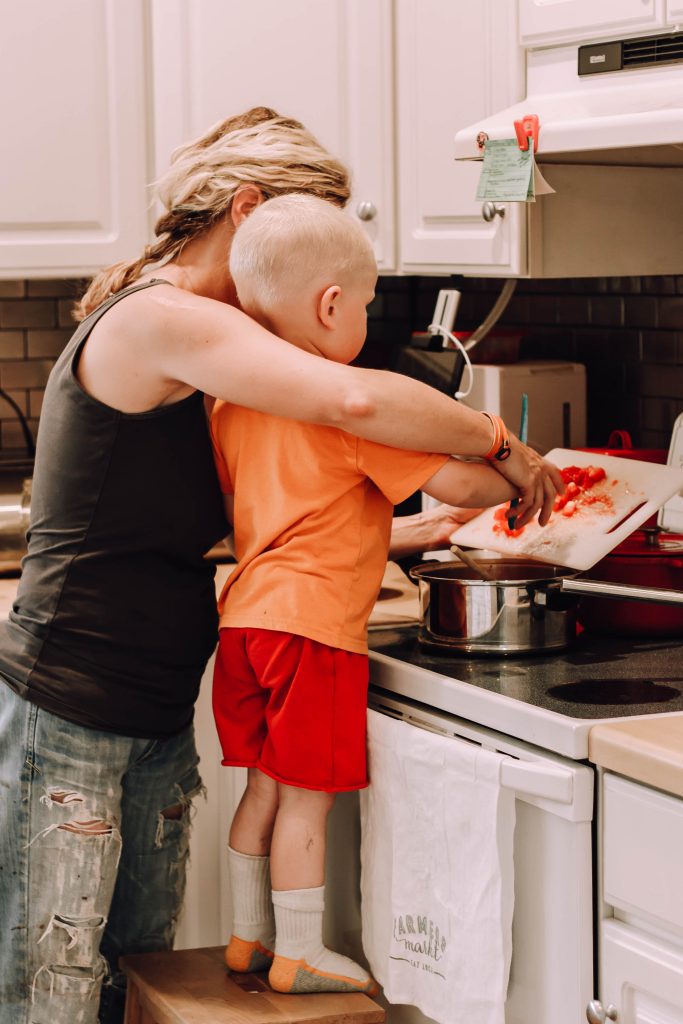 6 Best Instant Pot Recipes
1. Delicious Butternut Squash
We love having Butternut Squash especially as fall approaches and harvest season is upon us! Although I love the smell of squash in the oven, the 15 – 20 minute cook time with the Instant Pot is incontestable. With butter, brown sugar, and salt/pepper you can quickly whip up one of the best side dishes of fall!
Recipe blog for Butternut Squash: Here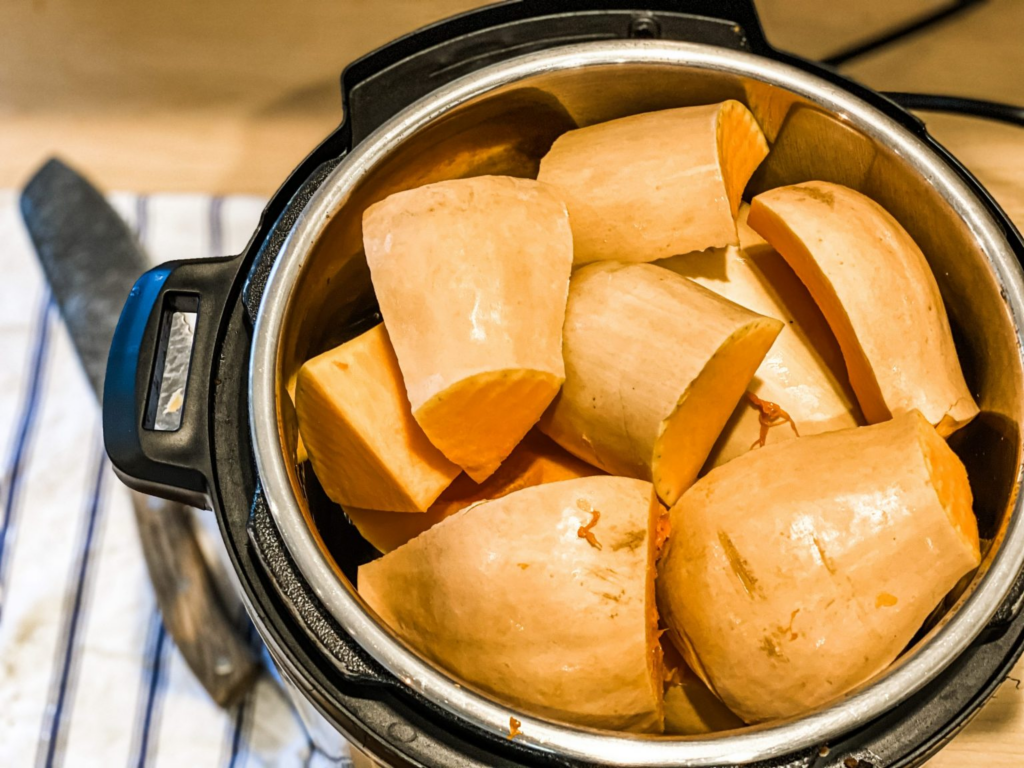 2. Applesauce with Red Hots
This Applesauce recipe makes for both a great snack and a recipe the whole family can get in on making! Unlike other homemade applesauce recipes, using the Instant Pot allows you to add all of your ingredients in and then forget about it for 20 minutes! If your family hasn't polished off this delicious snack in the first couple weeks, it freezes great!
Applesauce Recipe Blog: Here
3. Hearty Bone Broth
Throw together Apple Cider Vinegar, bones from your meant of choice, veggies of choice, salt and voila! Bone Broth that you can use in soups and casseroles for a hearty meal! This is a tasty way to get nutrients like collagen into your body and is a great follow up recipe to cooking a whole chicken!
Recipe Blog for Bone Broth: Here
4. Buttery, Rich Marinated Ham
This is a recipe straight from my childhood and it still tastes just as good! Letting the ham marinate in the Instant Pot with ingredients like brown sugar, butter, and Worcestershire sauce makes for a delectable meal whether you choose to make a ham sandwich or just eat it plain! Enjoy the slow-cooked flavor in a fraction of the time!
Recipe Blog for Marinated Ham: Here
5. Easy Strawberry Topping
This Strawberry Sauce takes the cake for easy instant pot recipes – it is not only an easy recipe but this sweet strawberry topping can be used on ice cream, waffles, as jam in a sandwich – you name it! This is a fun summer recipe that embraces strawberry season – and, if you don't love strawberries you can substitute and throw another fruit you like into the Instant Pot!
Recipe Blog for Strawberry Topping: Here
6. Juicy Roast Beef
This is one of our most coveted family recipes! I took the 1940's recipe and translated it to be made with an Instant Pot. We love to bringing this main course for family gatherings and parties because it is such a crowd pleaser and takes a total of 90 minutes to cook. Even the juice is something you won't want to waste in this recipe – use it for dipping!
Recipe Blog for Roast Beef: Here
What else can I make in my Instant Pot?
The magic of the Instant Pot is that its so universal! There are some exceptions like baked goods, fried food (look to an air fryer for this), burgers, and steak that shouldn't be cooked using an Instant Pot. Other than that, you can count on this pressure cooker for almost any classic family meal you want to make. Here are some more delicious meals from the recipe book of This Farm Wife:
Easy Beef Stew Instant Pot Fajitas: Cook your meat of choice in the Instant Pot and enjoy your at home Fajitas!
Easy Instant Pot Beef and Noodles: Whip up this comfort meal using the saute and high pressure settings on your Instant Pot!
Check out the rest of our recipes Here
Pin for Later!