Making butternut squash in the instant pot is the fastest way to one of the best side dishes of the fall!
Instant Pot Butternut Squash
Instant Pot butternut squash is quick and easy. You can jazz any squash up with just about all of the spices in your cupboard, but I'm going to share with you OUR favorite way to make butternut squash! 
What kind of squash do I need?
You could literally use just about any kind of squash in your instant pot, but there's really one that we prefer! The Butternut Squash! This squash is the most popular at our market and is the best tasting- in my opinion. Not stringy, watery, not too thick. Butternut squash is just right! I've grown a gamut of squash in our garden: spaghetti, acorn, buttercup… but there's one that always sells better than these…THE butternut squash!
Instructions:
Wash and knife or fork (to allow for ventilation and even cooking throughout the squash)
Quarter and remove seeds and strings and add to the Instant Pot
Add 1 cup of water, seal, and steam for 15-20 min.
Allow the squash to cool before removing the outside skin from the squash
Remove skins and mash-up with a potato masher right in the Instant Pot (I'm just trying to save you from washing so many dishes, here!)
Add 1/2 stick of butter, 1/4 cup of brown sugar and salt and pepper. 
Increase heat, just enough to meld all of the ingredients together and then reduce.  
Serve with a pad of butter!  
Instant Pot and other methods
The Instant Pot is by far the quickest way to make this squash, but it is not the only way. You could use your microwave (45 min) or roast the squash in your oven (about 50 min at 400 degrees). I love the smell of roasted squash in my oven, but when I want to limit the amount of heat coming into the kitchen, keep this process to a 1 pot side dish and speed up the cooking time, I'll choose my Instant Pot over any other method! If you still don't have an Instant Pot, fall-time seems like the time I use ours the most! Between stews, soups, and roasting veggies, it has a permanent spot on our counter, these days.
Why not seed-save while you're at it?
We love seed saving around here! I love being able to capture a seed from a fruit or vegetable if I know that it's special, it can grow well in my zone and we all love it. I especially take advantage of saving seeds from my butternut squash. Once I take the guts/ seeds out of the squash, I rinse them, removing the strings and other bits of squash.
Get them as clean as possible. I like to use a strainer to get them super clean. Then place them on a newspaper and let them dry out really really good. Like practically 2 weeks. If there are little bits left on the seeds, they'll dry up and you can remove them a bit easier toward the end of the drying time.
Then I put them in a paper lunch sack, rolling it up tight and putting it in my seed storage container in my basement fridge. Cooling these seeds will make them go 'nigh night' until it's time to wake up (in the spring). Bringing the seeds into warmth from the cool temps will make them want to activate and grew even better! You can do this with practically any fruit or veggie that you want to try to grow!
Printable Recipe!
Instant Pot Butternut Squash
This delicious seasonal side dish can be easily made in the Instant Pot!
1

Butternut Squash

1/2

stick

Butter

1/4

cup

Brown Sugar

Salt and Pepper to taste
Cut up squash, taking out all the strings and seed pouch

Add squash to the instant pot along with 1 cup of water

Close the valve on cover and steam for 15-20 min

Once steamed, allow to cool, remove squash skin and return to Instant Pot

Mash up with potato masher or for a smoother constancy, use an immersion blender

Add 1/2 stick of butter, 1/4 cup of brown sugar, salt and pepper and stir.

Serve with a patty of butter on top! 🙂
New to Sourdough? Start here!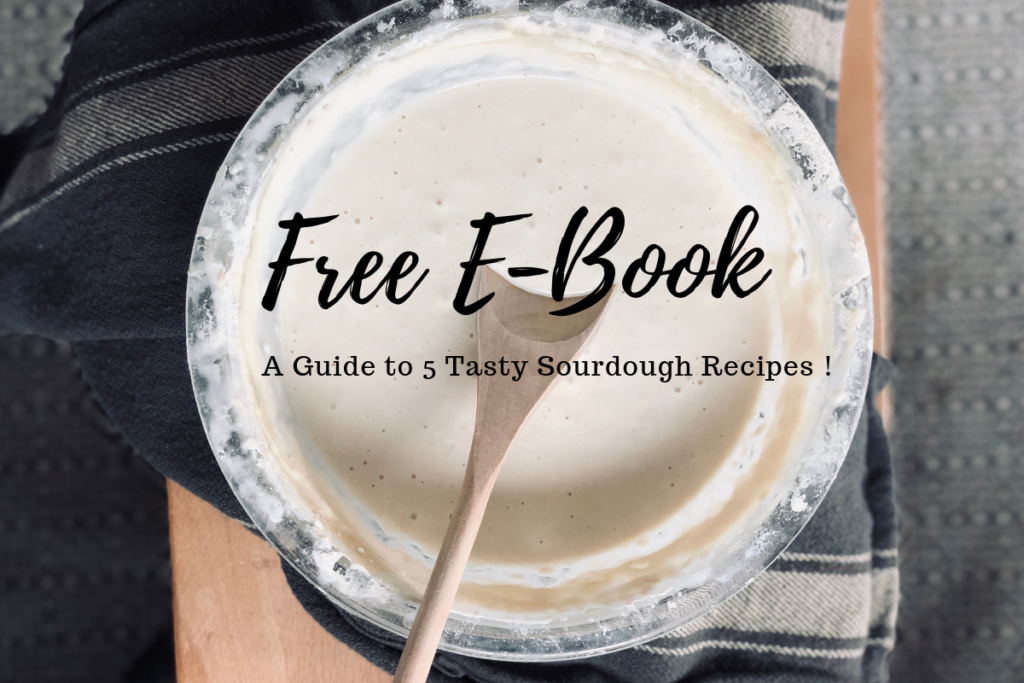 OTHER SIMPLE CRAFT POSTS
How to make a Waldorf Doll | a 4 Part Series
10 Projects to Repurpose Sheets
How to Reupholster a Chair | Simple Tutorial
How to Make a Girls Dress |No Pattern Needed
YOU MIGHT ALSO LIKE
Our Homemade Spaghetti Sauce | A Family Recipe
How to Make Buttery Scalloped Corn
JOIN OUR HEARTY LIVING COMMUNITY!
Hearty recipes, farm living fun and handmade projects straight to your inbox.
Hello, I'm Emily. I'm so glad you're here! Join me and my family as we find beauty in our everyday life on the farm, hearty recipes and a handmade home. Find more about me and our story here.
Cheers!