We've been waiting patiently to get our sheep-hides back. With the help of our Milwaukee taxi service 😉 we got them back from the tannery, just in time to bundle up for another dose of cabin fever.
How we use our sheep-hides
Our kids love to have them on their beds or floor. They are deep, luscious and so very soft. They love to use a brush to brush them smooth. I keep one in my car to keep my bum warm since my seat heater went out. My office chair isn't complete without one. Our babies all had a sheep hide with them to lay on when they were infants. It seems to magically calm, everyone.
Our first year raising sheep was a journey and we loved it so much, we decided to raise up a couple more. The kids decided to show them at our county fair this past year.
Raising any new animal is an education
We learned a lot about what these guys eat, what their temperament is like, and how to care for their wool hide. When the sheep head to the market, I decided to get brave and explore how to process our sheep hides. This way, kids would have something to remember all their hard work and the love of their animals. Little did we know how much we would end up loving our treasured animal blankets.
It has become our tradition
It has become our tradition and the process is not for the faint of heart. I learn something new every time, the benefits and results are amazing. So we'll keep raising a few sheep, love them, work with them, show them and then they'll head to the market to feed a family.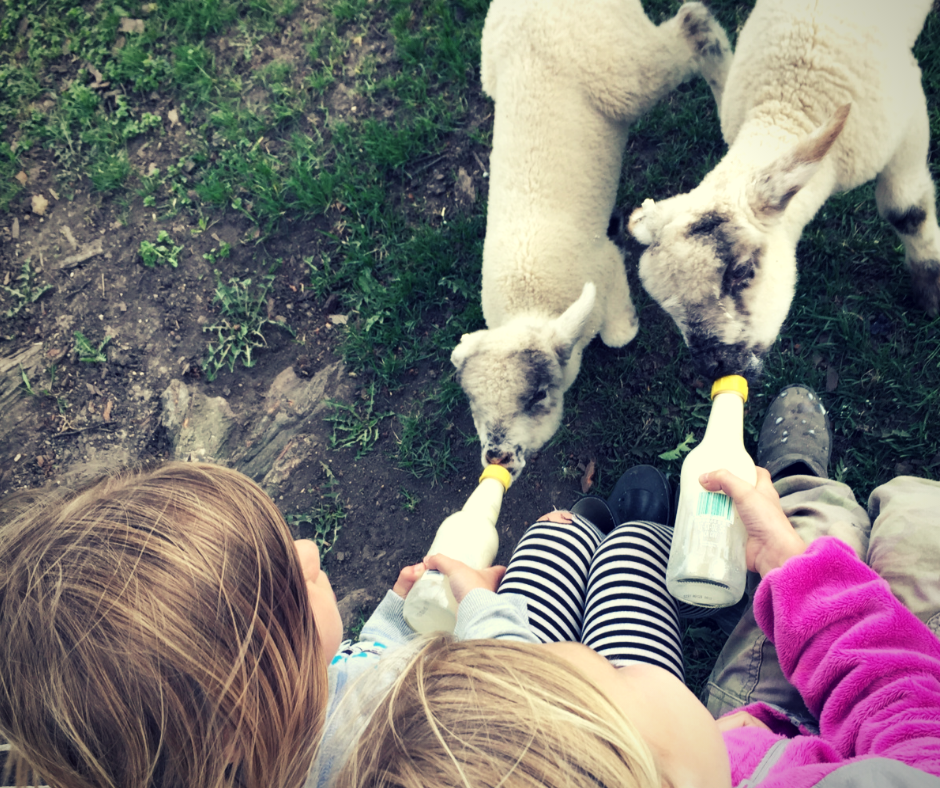 Sheep-hide and why they are good for your health
Sheep-hides have many natural health benefits - providing support for pressure points and achy limbs, regulating your body temperature to improve circulation plus being kind to skin and a bacteria repellant. Recent research shows sheepskins can even help promote more restful sleep.
Sheep-hides help relieve aches and pains
Sheepskins have naturally crimped fibres that form a cushioning support for your body. Scientists believe this is because each wool hair, or fibre, contains a three-dimensional spiralling crimp that acts like a miniature spring.
By absorbing pressure without flattening out and distributing weight evenly over the body, sheepskins take pressure off limbs to help relieve aches and pains.
Sheep-hides regulate your body temperature
The natural temperature regulating properties in wool helps to reduce heat when it's too hot, and increase heat when it's too cold, so you stay at the right temperature.
In adults, keeping at the right temperature when sitting or lying down on a sheep-hide can help promote better blood circulation.
This quality is also very useful for newborn babies - especially those who are premature or have low birth weight - as they cannot yet regulate their own temperature.
Sheep-hides increases comfort
The outer layer of protein on a fibre of wool is very smooth, making it easy for sheep-hide fibers to move against each other and accommodate movement.
So when on a sitting or lying on a sheep-hide, your skin moves across the surface with less resistance to help reduce discomfort.
It's particularly useful for people with limited mobility - such as the elderly or those convalescing after surgery. When sitting or lying in the same position for long periods of time, sheepskins can make them more comfortable and protect against bedsores.
Sheep-hides repel dirt and bacteria
Sheepskin fleece is naturally resistant to the growth of mold, dust mites, and bed bugs.
Its natural wicking properties and drawing moisture away from the skin, also prevent the conditions that allow bacteria to thrive.
Sheep-hides are also breathable, allowing air to continue circulating around you when you rest on them. Again reducing the hot and clammy environment that bacteria loves.
Best of all, you can regularly wash your sheep-hides to keep them clean. Just take care when doing so to keep it in tip-top condition - see how I wash our sheepskin.
Sheep-hides are hypo-allergenic and soothe skin
Sheepskin contains a substance called lanolin which is similar to that found in human skin. It is kind to sensitive or inflamed skin so many believe it can help to soothe rashes or skin conditions such as eczema.
Unlike faux sheep-hides, which are carbon based fibers made from petrochemicals, sheep-hides are natural products that have minimal chemicals.

Sheep-hides are moisture wicking for skin protection
Fleeces have this fantastic ability to absorb moisture without actually feeling wet. Wool can carry almost one-third of its own weight in water before feeling wet to the touch.
Wet skin can cause maceration and weakening of the skin over time. Sheep-hides wick moisture and are a great benefit for comfort and skin protection.
Sheep-hides help to promote sleep
Due to a combination of the reasons above, sleeping on a sheep-hide can help you get a better night's rest.
University of Sydney studies suggest that using wool bedding products can improve how you sleep, particularly if you suffer from skin conditions like ezcema. See this article on how wool bedding can make you sleep better for more details.
Stay in the loop!
Would you like to stay in the loop about our sheep-hides?