Enjoy these 8 Hearty Easter Inspired Dishes to make, pass, bake, and cook this year at your Easter Celebration!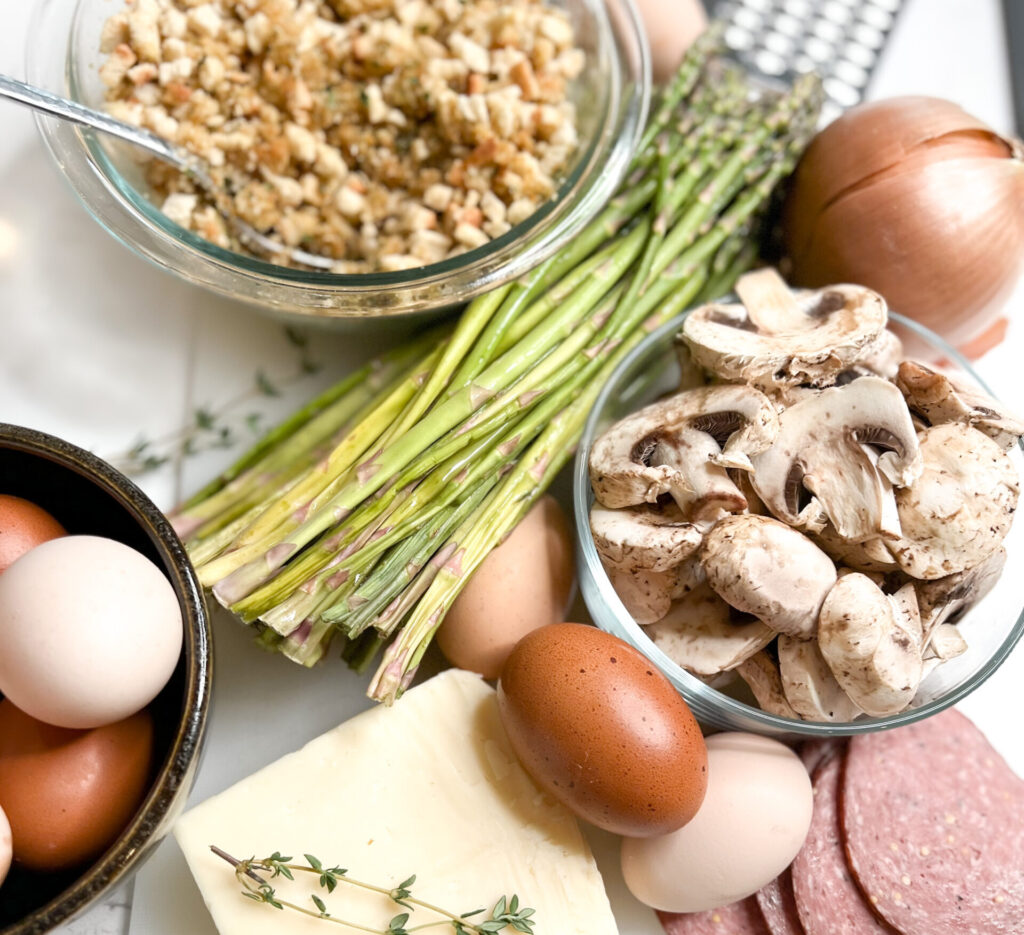 Easter is upon us! Instead of spending Holy Week fretting about what to make, take it from me and use these 8 hearty, delicious, and easy recipes to complete your Easter Meal! These Easter Inspired Dishes can be used anytime of day you celebrate at whether it's breakfast, brunch, lunch or dinner. In this post you will find 3 main entrée recipes, 2 side dish recipes, and 3 dessert recipes!
All of these have shown up at our family Easter buffet table at some point or another and are proven winning recipes!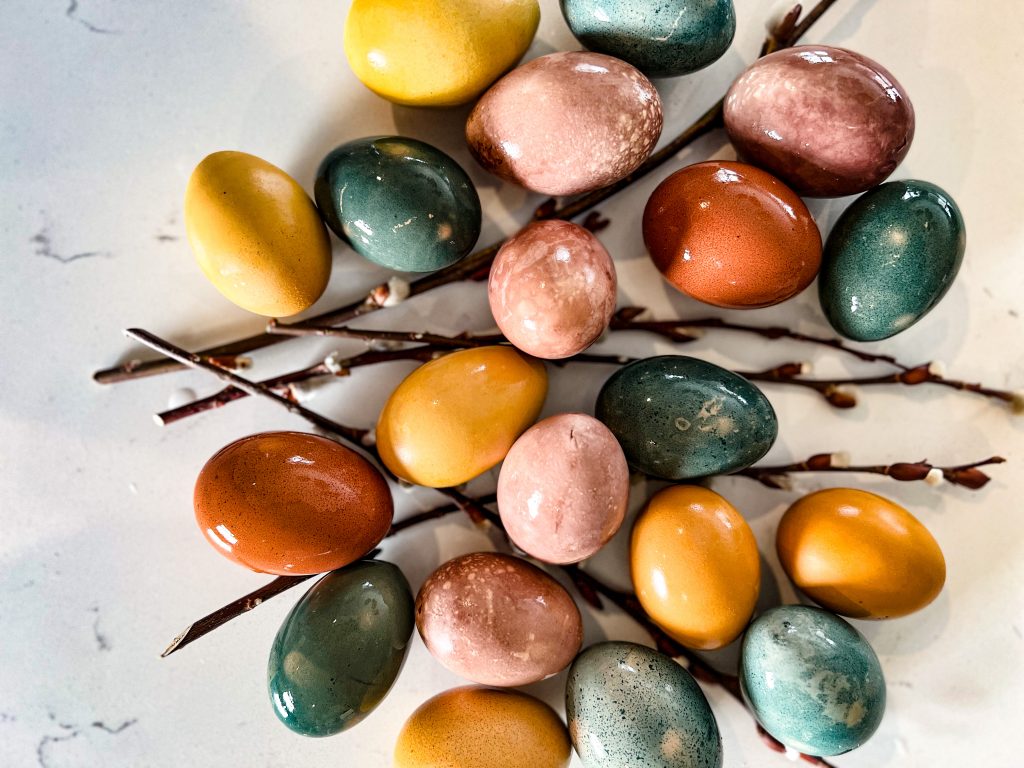 Easter Main Entrée Recipes
Marinated Ham
There isn't a dish that says "Easter" quite like ham! This Marinated Ham Recipe has been passed down through my family and is best enjoyed under the spring or summer sun :). This recipe a step up from your traditional slice of ham and is packed with rich flavor and buttery goodness that you won't be able to get enough of! You can put this ham on a sandwich or just eat it by the slice! Check out the recipe here
Egg Strata Bake
This recipe is always a huge hit with my family and our guests, plus, you can whip this up the night before or the day of! Egg Stratas are a great option for breakfast and/or brunch – it's tasty and also super versatile! With this dish you will get the savory egg flavor and the chance to pack it with as many veggies and meats as you'd like. Check out our favorite Egg Strata recipe here
Sloppy Joes
Sloppy Joes are a known crowd pleaser, a warm welcome to the spring/summer season, and a great main entree to serve! This flavor packed beef recipe can be put in a sandwich or eaten plain along with the other delicious side dishes and desserts. This is also a dish that no one with be upset to take home leftovers of – if there is any left to spare! Enjoy our Sloppy Joe and Roll recipe here
Easter Side Dish Recipes
Cauliflower Mac n' Cheese
If your family is a "Mac n' Cheese on Holidays" type of family you will love this recipe. If not, it's time to start a new tradition with this delicious Cauliflower Mac n' Cheese! The sharp flavor of the ingredients in this recipe including the breadcrumbs, mustard powder, and parmesan / white cheddar cheese pair so wonderfully and make the Cauliflower more of a hidden ingredient! An extra plus: the leftovers from this recipe taste great! Check out the recipe here
Creamy Potato Soup
In our home, we make this Creamy Potato Soup Recipe weekly! The fresh and nutritious veggies in this recipe will have you ready for gardening season and the potatoes make it a filling side dish! Enjoy this simple yet flavorful soup recipe here
You can also check out our other family favorite soup recipes: Tomato Soup and Green Bean Soup
Easter Dessert Recipes
Creamy Orange Muffins with Zesty Orange Glaze
These muffins are as delightful and bright as the Easter holiday! These Orange Muffins made with sour cream and orange zest are the perfect thing to bring along to an Easter buffet, mother's or father's day celebrations or just an ordinary morning around the table with the kids. They pack a bright citrus flavor and a vitamin c punch that you and your family are sure to love! Get to baking with the recipe here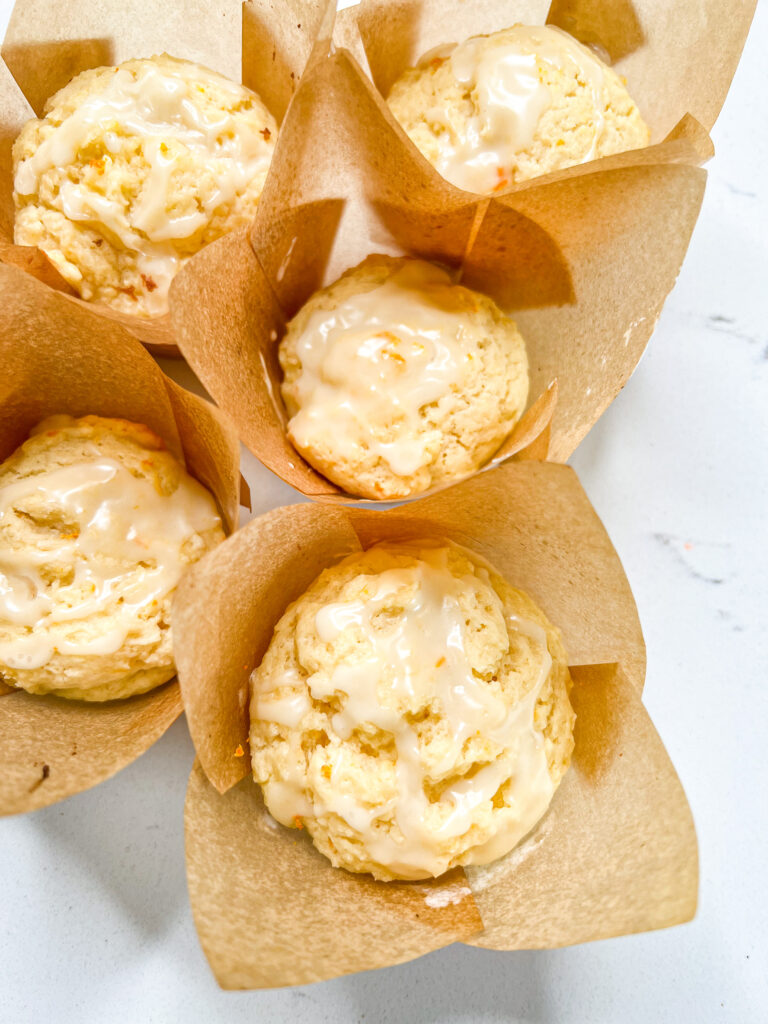 Gooey Caramel Rolls
These Gooey Caramel Rolls (aka Pull-Apart Bread) are the ultimate comfort food and a great dessert to share! This is another recipe that circulates around my family and the combination of cinnamon, butter, and sugar cannot be beat. Warning: this recipe may leave everyone laying on the couch in a food coma! Indulge in the recipe here
Banana Bread
The jury is still out on whether Banana Bread should really be called a dessert but there is no debate on how delicious and classic a slice of Banana Bread is! This recipe will serve you well anywhere you make it or take it so why not share it with the ones you love the most? Tip: you can add extra flavor to the bread with a helping of butter or frosting on top! Start baking here
I hope you enjoy these recipes/Easter Inspired Dishes and find a new dish you can make a tradition out of! Happy Easter from my family to yours! Check out how to make Naturally Dyed Easter Eggs. Once you get sick of plain ol' boiled eggs, try our favorite Smoked Eggs recipe!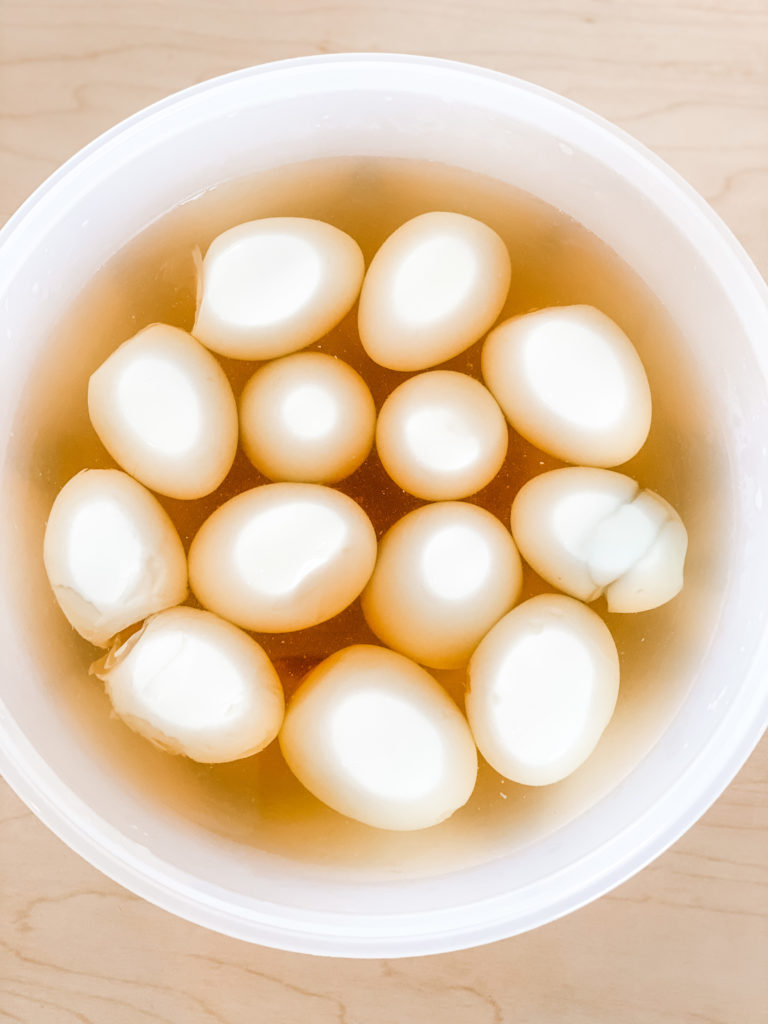 Pin this post for later!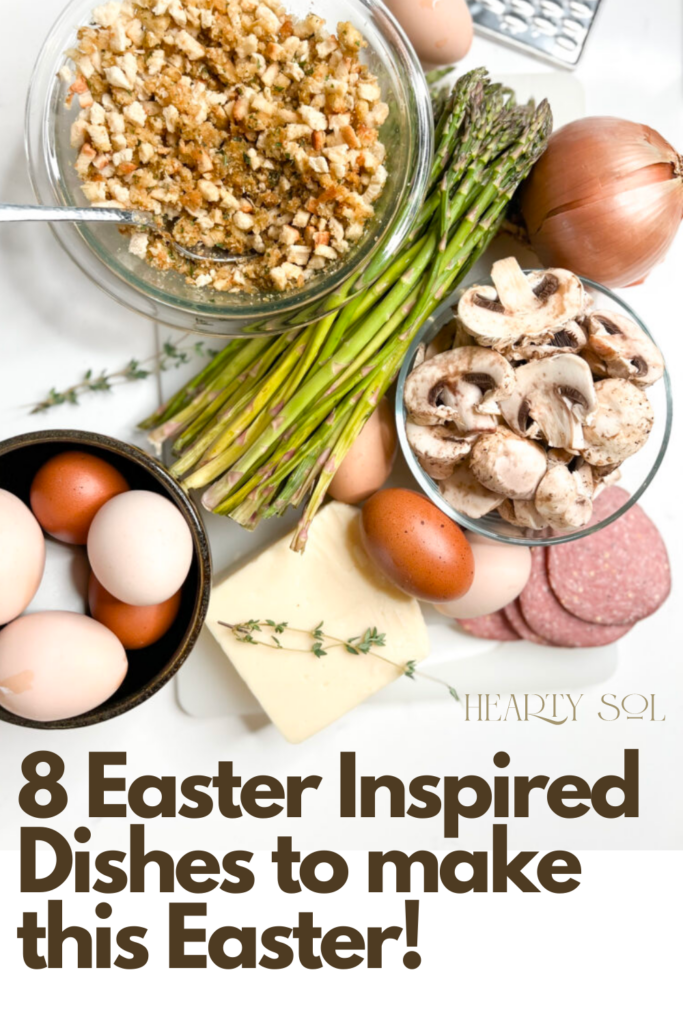 Check out our other posts!