Banana Bread is nostalgically nourishing and delicious!
Each time we had an instance of uncertain times in our home, we make banana bread. It so versatile that if that's the only thing we had to eat, we could manage through breakfast, lunch, and dinner and be ok. It's just the perfect comfort food.
Jump to Recipe
If the past few weeks have been anything, they've been uncertain and trying. Our daily lives have been tipped upside down and we are all wondering around our homes like, "what's next?".
We had an abundance of ripe bananas from a recent banana-binge trip to the grocery store and I knew just what to do.
If we have friends bringing home new babies, we make banana bread. If we have a sick loved one…banana bread. Someone's recovering from surgery…yup we drop off banana bread. It's simple enough and could easily be a simple meal for someone who didn't have the energy or couldn't make themselves a meal.
Banana Bread is nostalgically nourishing and delicious!
Banana Bars
We had so many ripe bananas we decided to treat our farm crew with some delicious homemade frosted banana bars too!
Simple and easy ingredients
A couple loaves of fresh banana bread doesn't last long here, whether it is made for breakfast or a late afternoon snack, but man did the kitchen smell good!
Since we are all limited to how often we go out, making banana bread or bars is a synch since it requires basic ingredients and very little of them.
Freeze a loaf of banana bread for another time
Added plus, you can simply freeze a loaf or two for later. I will let the loaf cool and wrap in tin foil, then a gallon freezer bag. Label it and set it in the freezer. You never know when a friend could use something homemade ;)!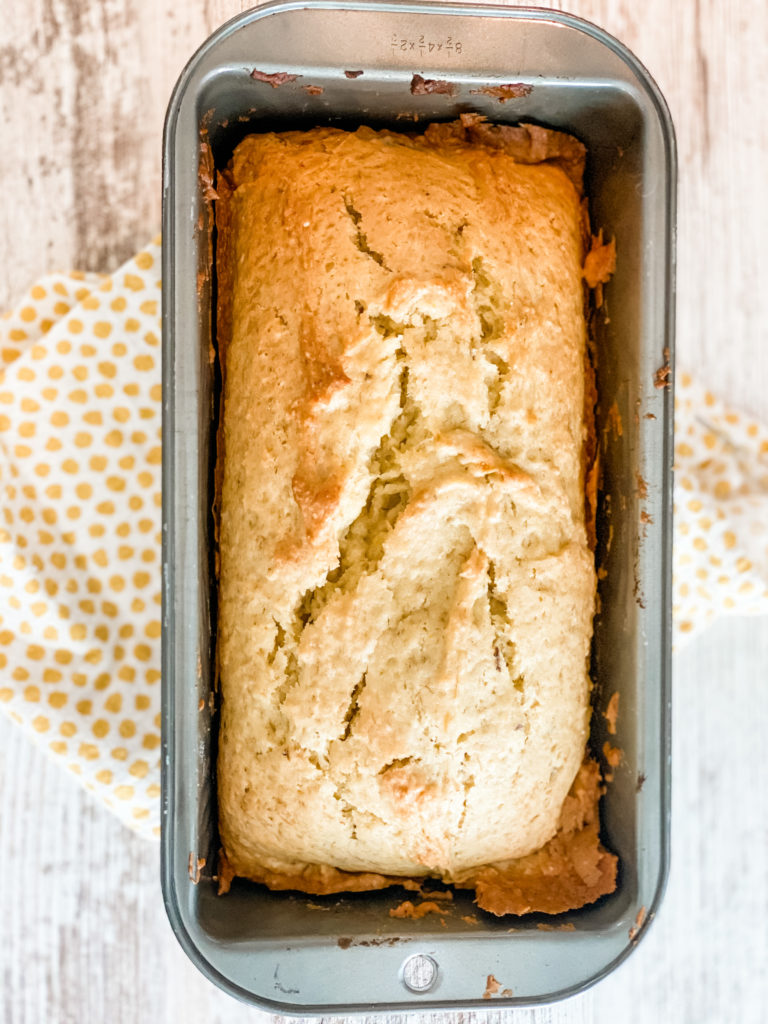 Pin-It for later!
Other Posts you might like: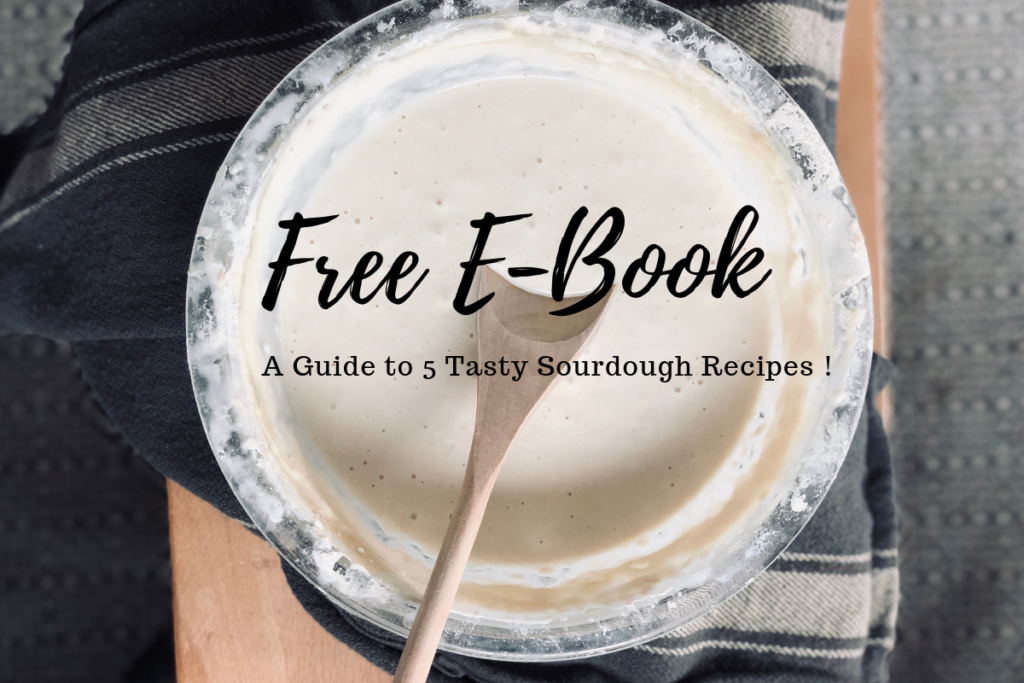 OTHER SIMPLE CRAFT POSTS
How to make a Waldorf Doll | a 4 Part Series
10 Projects to Repurpose Sheets
How to Reupholster a Chair | Simple Tutorial
How to Make a Girls Dress |No Pattern Needed
YOU MIGHT ALSO LIKE
How to Make Buttery Scalloped Corn
Simple Banana Bread
This delicious banana bread recipe will fill your kitchen with more than just nostalgia!
Cream sugar and butter. Add eggs and banana. Sift dry ingredients together and add to creamed mixure alternately with milk. Pour into greased pans. Bake one hour at 350 degrees. For muffins, place mixture into muffin tins and back 350 degrees for 20 minutes.
Banana Bars
This large batch of banana bars is great for a gathering or a large group
1/2

Cup

Butter

2

Cups

Sugar

3

Eggs

1 1/2

Banana (smashed)

1

tsp

Vanilla

2

Cups

Flouer

1

tsp

Baking Soda

Dash of salt
Cream sugar and butter. Add mashed bananas, eggs and vanilla. Sift dry ingredients together and gradually add. Pour into a large jelly roll pan or for thicker bars, to a 9×13" pan.
Cream Cheese Frosting
This is my go-to frosting recipe!
1

pkg

Cream Cheese (8 oz.)

1/2

Cup

Butter

4

Cups

Powdered Sugar

2

tsp

Vanilla
Soften cream cheese and butter and add powdered sugar and vanilla. You may need to warm up a bit in order to make it spreadable.
JOIN OUR HEARTY LIVING COMMUNITY!
Hearty recipes, farm living fun
and handmade projects straight to your inbox.
Hello, I'm Emily. I'm so glad you're here! Join me and my family as we find beauty in our everyday life on the farm, hearty recipes and a handmade home. Find more about me and our story here.
Cheers!