I have been making our own dust masks (try to say that 10 times fast, I couldn't even say it once this morning) for our family and farm crew.
Between drying corn, sweeping the commodity shed or shredding bails, I realized we were going through so many dusk masks each harvest season. I wanted to figure out a way to reduce the waste.
I use mine when I am cutting wood, around a lot of dust, spray painting, cleaning animal pens etc. Sometimes my mask even helps with my incredible grass allergy, while I'm mowing the lawn.
Fast forward
Fast forward to a time when we now have a need for medical and dusk masks. Our local hardware store approached me about making some masks for our local farmers and other folks who encounter dusk, fumes and the like. I rallied my Hearty Sol troops, and within a few hours, we had a large pile of masks.
Making masks and making it fun!
I made little stations for each of our kids and everyone was excited to help!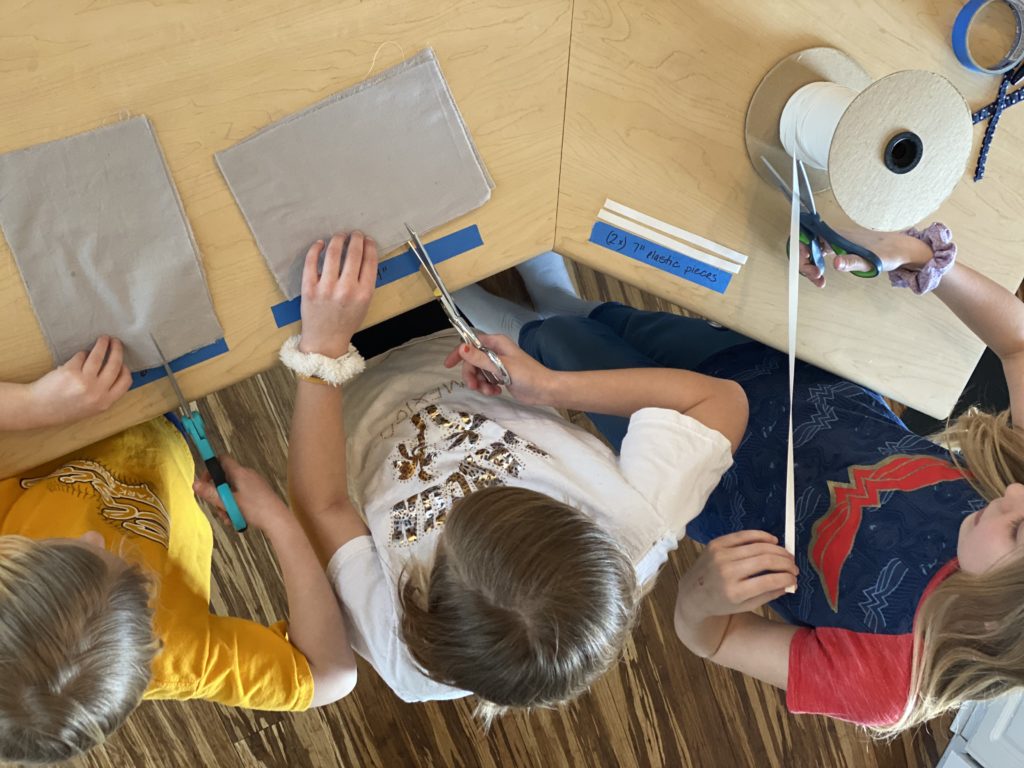 We measured out the cutting lengths using painters tape and everyone had a job!
Of course, no medical mask is as good as a surgical grade respiratory mask but something is much better than nothing.
The main aim of a medical fabric mask is to prevent YOUR bodily fluids from being expelled or you being the facial recipient of someone else's bodily fluids. It is my (non-medical) understanding that air still flows through the masks.
How to donate medical face masks
These masks take 15-20 minutes to make and if you could make a few extra to donate to your local hospital or shelter, I know they would sure appreciate it!
Here is where we will be donating!
Drop off – you can drop off the items at the OMC hospital, Rochester MN at the entrance (starting March 23rd, there will be a garbage bag and signs).
You can also mail them to:
Kelly Owens
Olmsted Medical Center
210 9th Street SE
Rochester, MN 55904
The best fabric for surgical face masks is cotton that can be easily washed and a non-woven fabric such as a coffee filter as a filter that can be replaced several times during the day.
(This post may contain affiliate links which means I make a small commission at no extra cost to you.)
How to make a medical or dust face mask
Supplies:
1. 100% cotton (Cut two 9″ x 6" adult-size or 7.5″ x 5″ child-size pieces for each mask)
2. 1/4" – 1/2″ flat elastic (Cut two pieces of elastic- 7" long for adults or 5″ for children)
3. Thread
Directions:
Place 1 piece of fabric right-side up.
Pin the 2 elastic pieces to the first two corners
And then to the other 2 corners
Using a simple straight stitch and starting at the center of a 9" side. Sew around this piece leaving a 2″ opening so to turn the fabric right-side out and to have a slot to put the coffee filter in.
Optional: You could completely sew this mask fully shut if you simply wanted just a fabric mask with no space for an insert.
I like to sew a few back and forward stitches at the corners to really secure the elastic.
You are now on the original 9" side where you started. Sew, leaving about a 2" opening.
Turn right side out.
Pin 2-3 pleats or tucks on each side of the mask. Make sure the tucks are all going the same direction.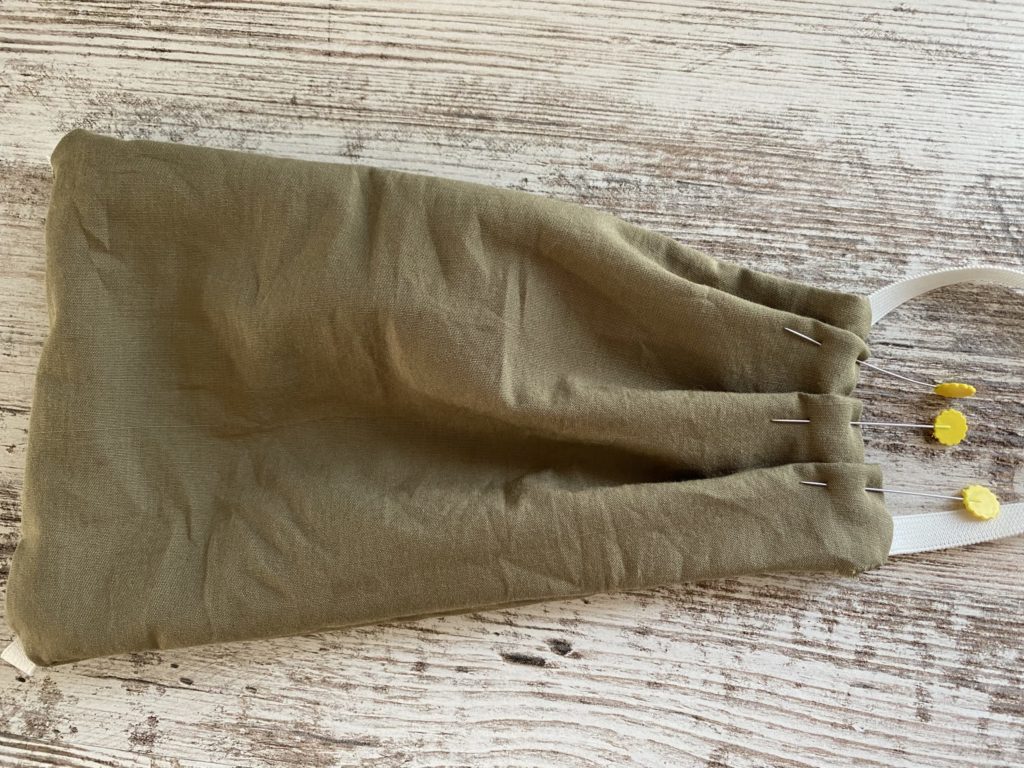 Repeat making the pleats, going the same way, on the other side.
Stitch over-top of the pleats or tucks.
Optional: Slip a folded coffee filter between the layers of fabric and smooth out evenly, for added protection.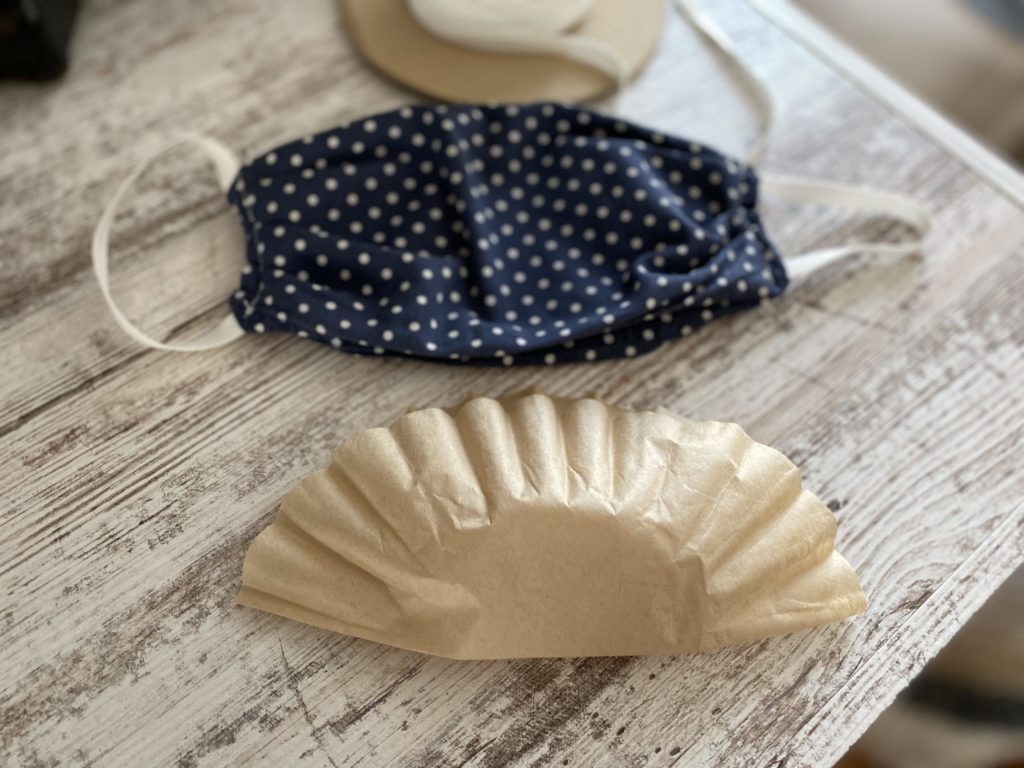 Wash and Repeat
When you done using your mask for the day, simply remove and dispose of the coffee filter and toss the fabric mask in with the rest of your laundry. Allow to air dry as to not heat up and reck the elastic, then simply insert a new coffee filter.
The pattern: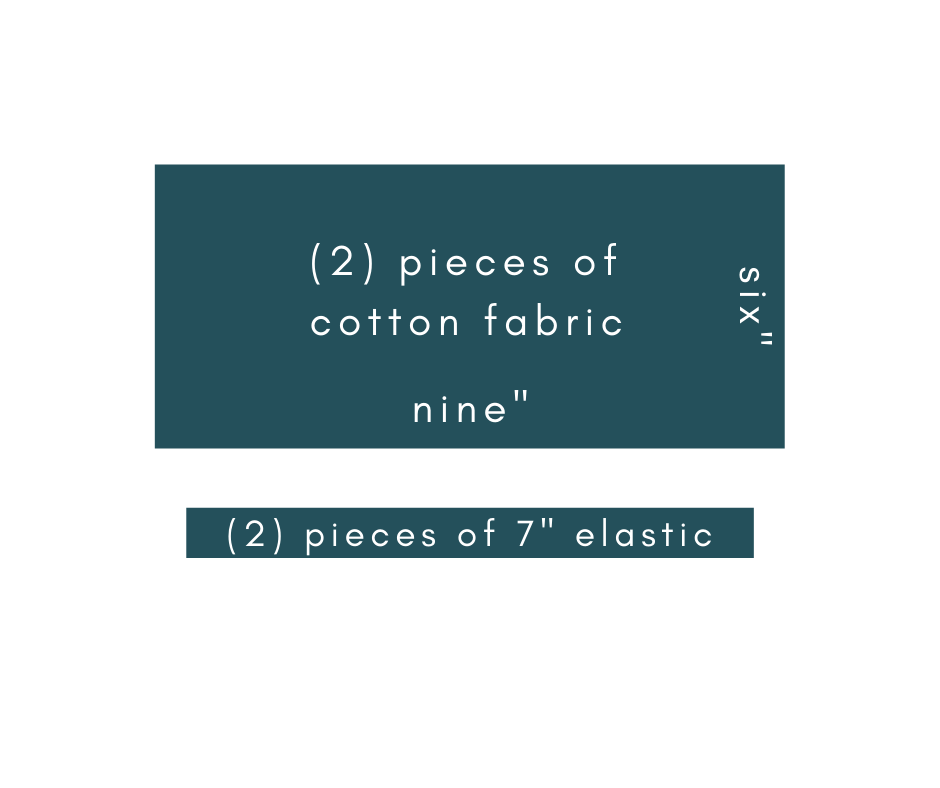 Pin it!
Make your own disinfectant cleaner- get the full recipe here!
OTHER SIMPLE CRAFT POSTS
How to make a Waldorf Doll | a 4 Part Series
10 Projects to Repurpose Sheets
How to Reupholster a Chair | Simple Tutorial
How to Make a Girls Dress |No Pattern Needed
YOU MIGHT ALSO LIKE
How to Make Buttery Scalloped Corn
JOIN OUR HEARTY LIVING COMMUNITY!
Hearty recipes, farm living fun
and handmade projects straight to your inbox.
Hello, I'm Emily. I'm so glad you're here! Join me and my family as we find beauty in our everyday life on the farm, hearty recipes and a handmade home. Find more about me and our story here.
Cheers!