Yes to Delicious, No to Gluten! Enjoy this compiled list of our recipes that are Gluten Free
Whether you are someone with celiac disease or you are on a gluten-free diet, these recipes are for you! These 8 recipes are homemade staples in our house and they also happen to be gluten free. The largest culprit of gluten is carbs like breads and pastas so we compiled a list of gluten free avoiding these ingredients.
"What do I serve to a gluten-free guest?" When feeding our entire family and farm crew or bringing our food to a potluck, we make sure to take into account everyones allergies and sensitivities. Our daughter also has a nut allergy so we have become accustomed to tiptoeing around certain foods. Thankfully, there is an abundance of foods that are naturally gluten free that you can turn to: fruit, veggies, nuts, beans, meat, etc. Bonus, you might get to try a new recipe while you are at it!
Check out all of our handcrafted recipes here and if you know someone else whose gluten free – pass these along! This list of recipes works for snacks, lunches, and dinners!
Delicious Gluten Free Recipes
This recipe has been a favorite of mine since childhood! It's buttery, juicy, and will amp up any regular ham recipe. Plus, you can whip it up quickly in your instant pot! Our favorite time to eat this ham is at special events like graduation parties or family brunches, like at Easter.
This refreshing salsa can be put on just about anything! The sweet and tangy cranberry flavor is a big hit! The flavor additions to this salsa are endless: cream cheese, pear, mint, peppers, etc.
Just thinking about these pickles is making my mouth water – this is one of our families favorite recipes! With some patience and a large bucket, these flavorful pickles will be ready to eat and share in 3 days!
Nothing beats a flavorful bowl of tomato soup! With ingredients from our garden including garlic, basil, oregano, this is a fresh and delicious classic! Pair with your favorite side for one of those easy dinners! Want to meal prep? This blog also includes tips on how to can your homemade tomato soup.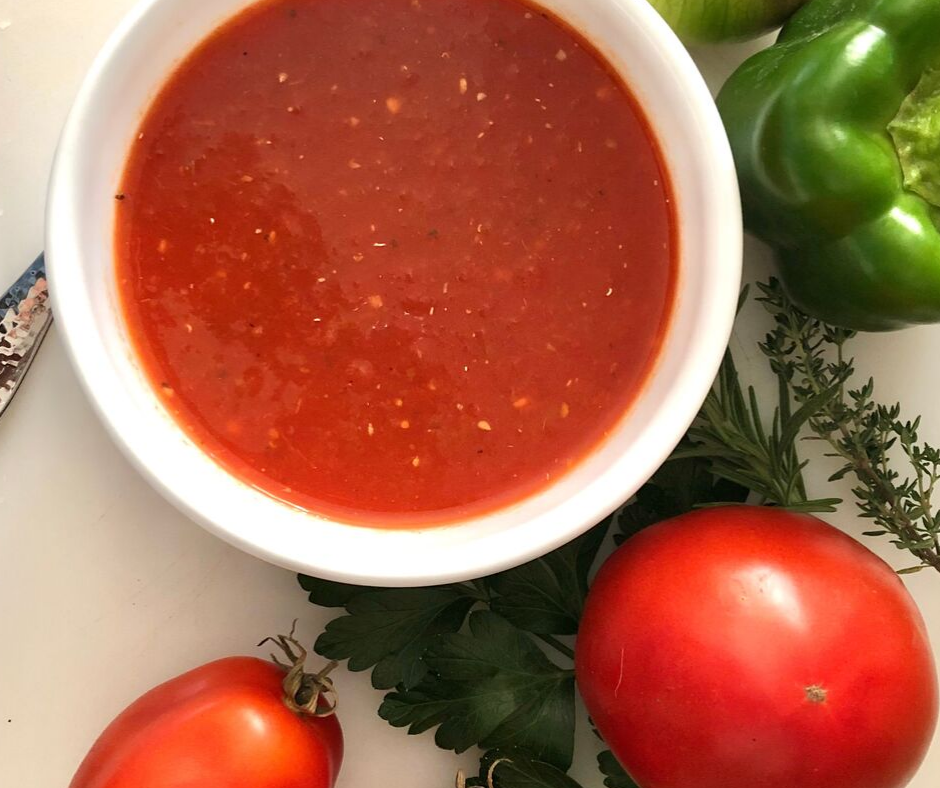 One of our favorite fall recipes has to be our easy and delicious Instant Pot Applesauce. With only Water, Apples, Lemon Juice, and Red Hots (yes, Red Hots for that warm cinnamon flavor!) this is a recipe the whole family can get involved in making!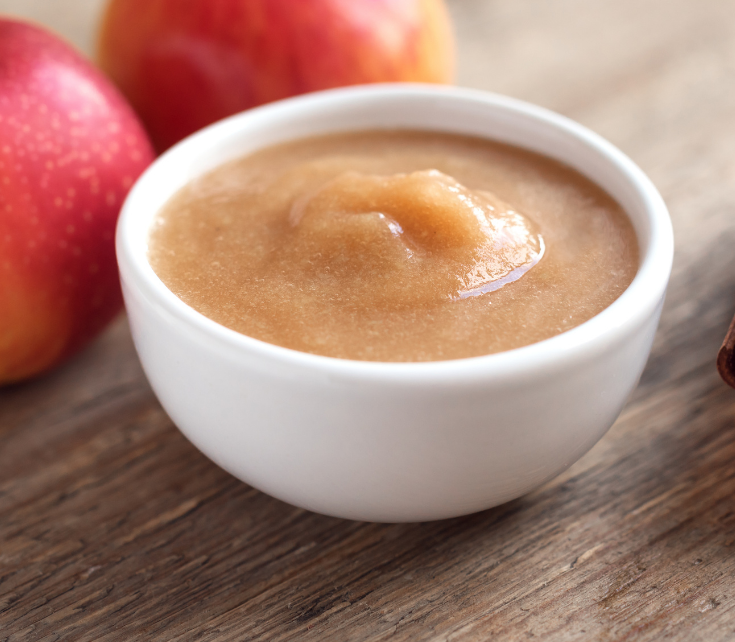 This roast beef recipe has been in my family for generations and is bursting with flavor. It makes for a hearty meal and is great to share at special occasions and holidays! Just let all of your ingredients sit in the instant pot and enjoy!
With just 3 ingredients, this sugary strawberry topping is perfect to put on top of ice cream, yogurt, and your favorite gluten free toast! Embrace Strawberry season with this recipe and you'll never want to buy store bought ice cream topping again!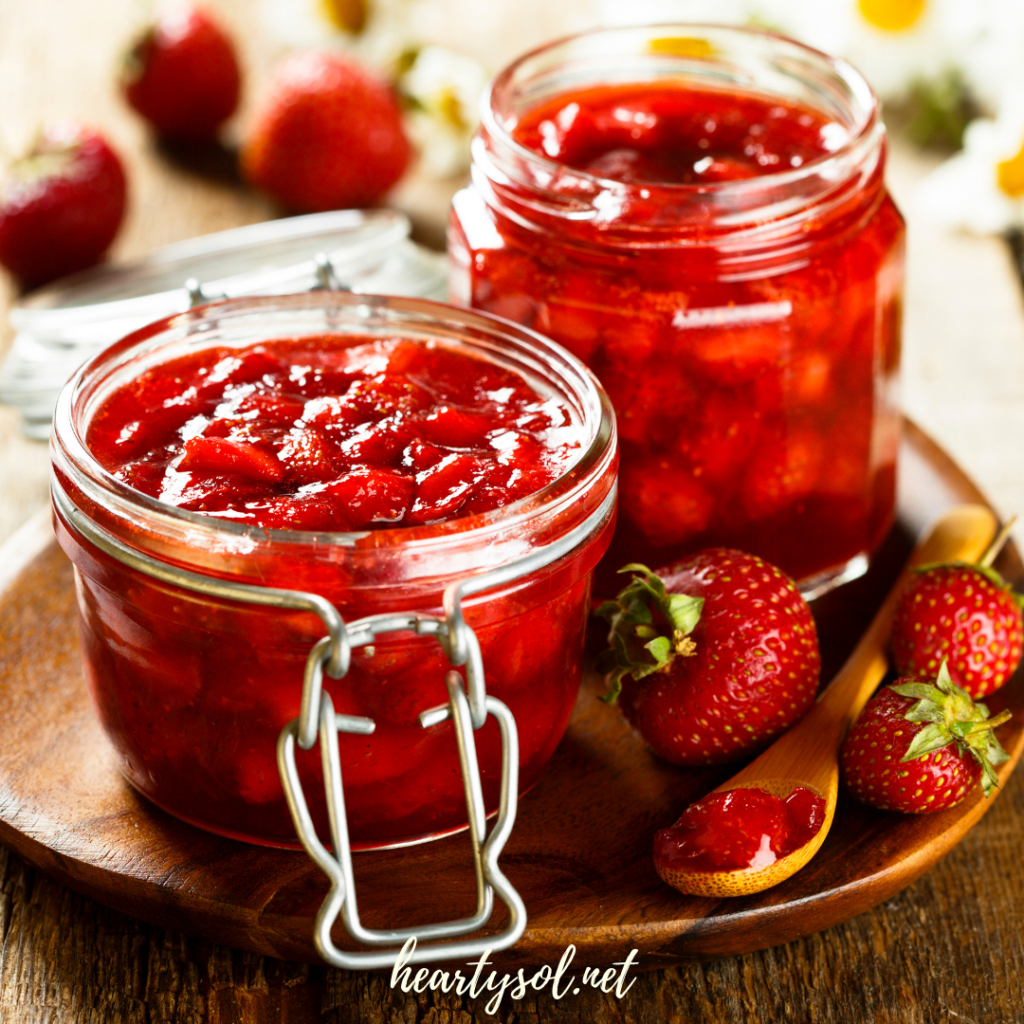 With just Rosemary, Cayenne Pepper, Maple Syrup (or brown sugar), Sea Salt, and Butter, these cashews will instantly become a staple in your home! This is an easy recipe and I love being able to pull herbs like Rosemary out of our garden and incorporate them into recipes. Pour them into a glass jar and voila – you have a perfect gift to give your loved ones.
Keep up with our other food related Blogs!