I'm going to convert you! That's right, we're pulling that sewing machine out of your closet and putting it to work!
With cooler weather on the horizon, I tend to hang up my garden tools and bring my sewing machine up to our kitchen table for an unknown amount of time.
I can feel the holiday's drawing nearer with every inspired sewing project that comes about. My family usually asks me, 'how many more projects until we get our kitchen table back?'
Sometimes, even I don't know how long it will be. It usually starts with making a Waldorf Doll for someone special and ends with whipping up some new Christmas skirts for the girls and matching Bow Tie for our son.
Sewing is such a fun way to be creative and you can literally make so many different things!
There's something about sewing that is so gratifying for me. With years of practice, I can now guess the exact measurements of my kids' waistline, and make a skirt in my sleep or rather a 20 minutes nap.
I started sewing barbie doll clothes with my mom's machine when I was little. By the time I got a machine of my own, I was patching my (now husband's pants), making curtains for our first home and tablecloths for Christmas gifts.
To me, the gift of something handmade is like no other. I treasure the little 'customizations' / mishaps that come with each new piece.
When someone took the time to make something with their own hands, that thing is no longer just a thing, it is something to savor.
This Post May Contain Affiliate Links. Please Read Our Disclosure Policy.
Sewing Essentials the Video!
I have had many friends that say, "I wished I knew how to sew" or "I have a machine, just have NO idea how to use it!" My friends all of that is going to change and I am here to guide you through it all!
Sign up for the newsletter to get all of the Simple Sewing Series + Video Tutorials straight to your inbox!
Why You'll Love Sewing
Once you have a few essential items, sewing can be a super fun and fairly inexpensive hobby.
Starting out with some simple projects may just inspire you to add to your wardrobe with some handmade garments!
Gifting something that you have sewn yourself, is such a cool experience!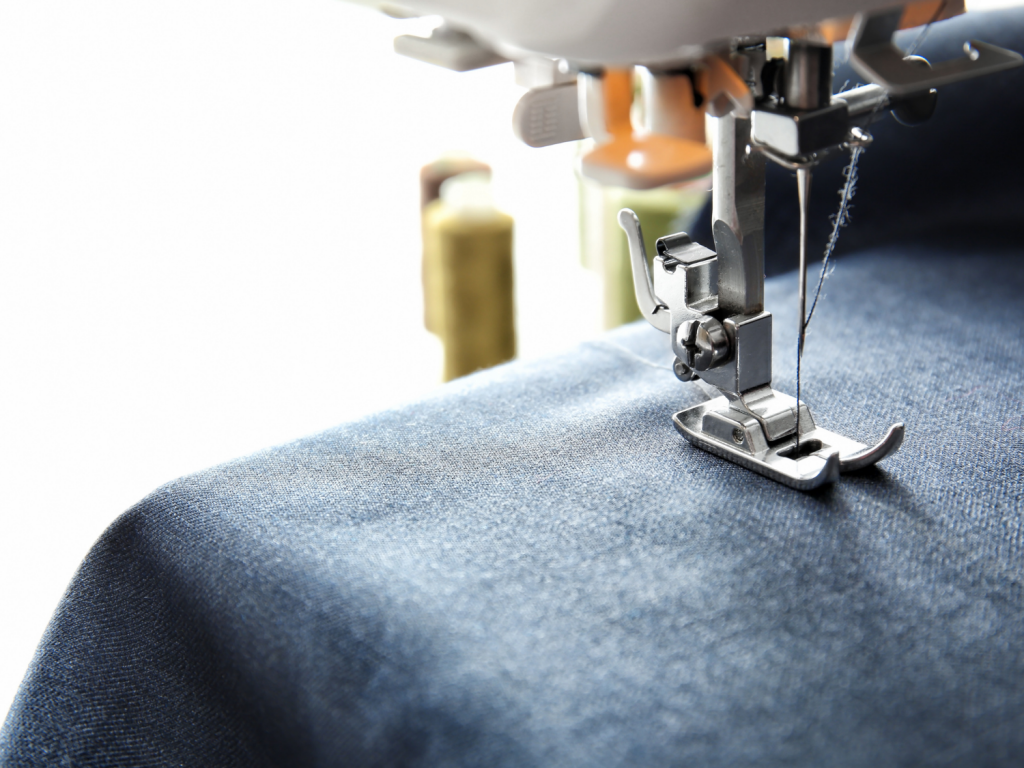 10 Sewing Essentials to get started with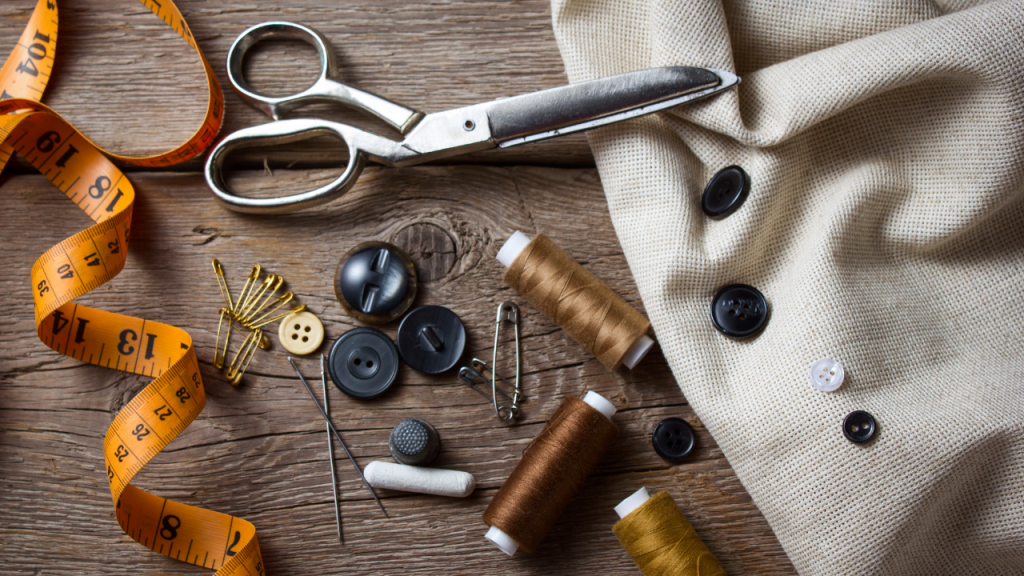 Questions People are asking about
What do I need in order to start sewing my own cloths?
Ah! I love making my own cloths! Especially my favorite tank tops! In addition to the list in this post you may also want to start to decide what type of fabric you like to wear. You may also want to search for a few basic clothing patterns.
I tend to draft my own patterns from the cloths I already like in my closet.
What kind of gifts can I sew?
Two of my favorite projects to sew and gift are my reversible apron and my flat-bottomed zipper pouch. You could add the apron to a basket full of other kitchen items as a shower gift, wedding a hostess basket, or house warming gift.
I like to keep a bunch of these pouches on hand for little gifts for friends and family. We've filled them with candies, notebook and markers, makeup items, small toys or manicure sets.
What is your sewing machine?
My sewing machine is a Huskavarna called Lena. I got it when I graduated high school and have had yearly maintenance checks on it, so it's lasted me a really long time!
Tips about sewing
Start with a small project to get confident with. Once you have mastered a simple project like making a set of curtains or pillow covers you're ready for more advanced projects.
I have found the times that I have been most inspired to sew is when I have my machine set up on a designated table with all my essentials organized and ready to work. Storing it away and having to pull it out and set it up each time I want to make a project makes me second guess how badly I really want to make something.
Get your kids involved! There are some super simple things that kids can make like cloth napkins. Sewing is a dying skill and I think it's really important to show our kids how to sew!
Pin this for later!